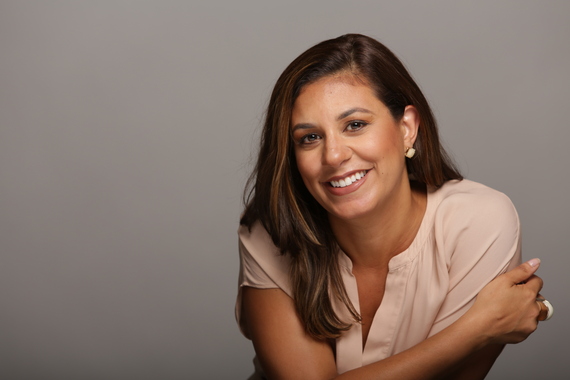 Entertainment Benefits Group is among the largest sellers of live-event tickets in the world. While you may not know them by name, odds are you either clicked on one of their ads in the last decade, or you're in one of their programs. They recently announced their further expansion to reach visitors coming to New York, Las Vegas and Orlando through ShowTickets.com. So I sat down and chatted with Stephanie Baker, Chief Marketing Officer of Entertainment Benefits Group, to discuss her view on the rapidly changing New York City entertainment market. From Broadway to renowned attractions, there is a lot of interest on where the live consumer is heading.

Damian Bazadona: As the audience makeup for Broadway has changed with a rise in overall tourism, how has your business focus changed?

Stephanie Baker: We've been in business for over 15 years, so we are always having to evolve to the overall marketplace and the needs of our customers. For inbound tourists, our focus has been on creating a seamless experience across all devices from end-to-end by helping them choose the show or attraction they want to see, select a hotel and checkout easily. I would say that one change in the market we know is important to our partners is the ability to be present when visitors are looking for information on traveling to New York City and help create demand (and transactions) for our Broadway show partners along with our hundreds of other live-event partners.

DB: I know you have a massive footprint in selling live experiences across the country with a heavy presence in Las Vegas and Orlando. How has that experience (and/or corresponding data) helped you become a better marketer for New York audiences? I would imagine there are some interesting overlaps.

SB: We sell millions of tickets annually in the top three US destinations of Las Vegas, New York and Orlando. As you can imagine, each market has different buying cycles but there is a common thread from all of the live-event partners we work with--a need to drive advance sales and a corresponding high average ticket price. This is where we think our sweet spot is and why we see the changing landscape on Broadway as a big opportunity. Having over a decade of both experience and data in three of the largest travel markets in North America, we are able to uniquely leverage our demographic, behavioral and buyer data from our customers to help our live-event partners find new audiences.

It's quite exciting. We are able to pull learnings, trends and insights from all of our different products we sell--from movie tickets to theme parks, from hotels to a range of different types of shows and events. These insights inform everything we do on behalf of our live-event partners and make us more well rounded in our marketing acumen. For me personally, it also makes my job both more exciting and challenging, which I love.

DB: The ability to impact buyer behavior before coming to New York is a pressing topic for many marketers in the business. As a company that brings visitors worldwide to see amazing attractions in New York City, do you have any sense what percentage of your visitors know what they want to see before arriving at your website?

SB: From our research, we know a substantial number of visitors to our platforms are undecided (upwards of 50%). For those that do know what they want to book, our whole focus is making their buying quick and seamless. We spend a lot of time focusing on optimizing the user experience. But for a fair number of folks, they need help in deciding what to see. We operate two call centers, multiple websites and a far-reaching social platform strategy. From what we see on a daily basis, I would never underestimate the number of times consumers are seeking help and advocacy on some of the most simple questions like "what should I do?" or "which show should I see?" and "how many days should I stay?"

DB: As both a concierge and a cash register (in that you have your own commerce engine), you have long had a competitive advantage to take a consumer from discovery to conversion. How is that changing with mobile continuing to become consumers preferred screen?

SB: The biggest change in consumer behavior for live-event purchasing is their expectation to find everything they need on mobile. According to Google, 79% of ticket purchasers look up information on their phones; however ticketing conversion rates on mobile continue to be slightly lower than desktop. This shouldn't slow us down from investing in mobile. Ticketing has been slower to shift than travel for example, but if we look at other industries and what's driving mobile transactions, it's about making the purchase flow as streamlined as possible. We believe it's important to be decisive about what information is required for a customer to make a decision, what is displayed on the page and continued testing that will ultimately increase conversions.

DB: With all of the consumer and commerce data you have, if you were to give one piece of advice to marketers of New York entertainment in something they should be keeping a very close eye on, what would that be?

SB: Two things. First, distribution is key. It's a necessary part of any marketing and sales strategy and we believe it's important for marketers to understand the reach of each channel and how it will ultimately drive results whether that be increasing awareness, driving conversions, acquiring new leads or finding new traffic sources.

Second, remembering that not all consumers know what they want. In fact 4 in 10 searches are not event specific and consumers visit multiple sites before making a purchase decision. So, it's never been more important to make sure you understand who you are targeting, where they will be spending their time and when they get there, making the experience as seamless as possible.
Popular in the Community