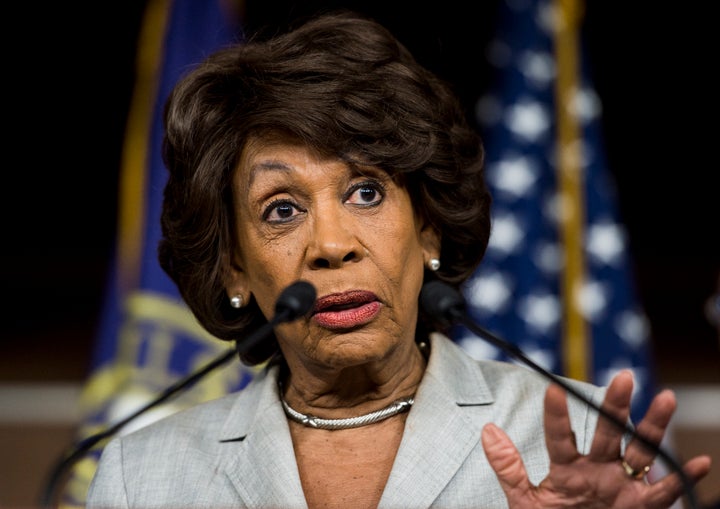 I was quite busy with work yesterday and hadn't checked Twitter until about 2 pm. When I did, I was immediately appalled by what appeared to be "pick on a powerful black woman" Tuesday.
Congresswoman Maxine Waters was dismissed by Bill O'Reilly for her hair, acclaimed Washington journalist April Ryan was told to stop shaking her head in the Brady Briefing Room, and political powerhouse Angela Rye was trolled by Joe Walsh for highlighting the glaring double standards in presidential expectations and permissions.
Was I disturbed? Absolutely. Was I bothered? Hell yeah. Having once worked with or for all three of these brilliant and bold women on Capitol Hill as communications director for the Congressional Black Caucus (CBC), I was annoyed that attempts to diminish their authority, credibility and voices had all been done on the same day.
Then, after waking up today and actually watching the video of Congresswoman Waters' speech on the House floor, I felt we'd all been duped.
O'Reilly is a skilled media tactician and knows how to shift mass media attention and therefore our conversations in exactly the direction of his choice.
In Congresswoman Waters' remarks during what is known as the CBC's "Special Order Hour," with back-to-back speeches on select topics, Congresswoman Waters breaks down this administration's destructiveness in name and in number like only Congresswoman Waters can.
But did we hear or see any of that? Nope. It's hard to even find a clip of her actual speech on any news site. Lucky for you, I know how to use C-SPAN online.
And this is what troubles me. We completely overlooked exactly what O'Reilly didn't want us to hear.
Watch the clip of O'Reilly on-air. He's intently listening to Congresswoman Waters and knows exactly how true and powerful her words are.
One point goes to the Fox News crew - on-air and in the audience - who effectively distracted us from what Congresswoman Waters was trying to say; from the truth April Ryan was trying to get us to hear; and from the hypocrisy Angela Rye was trying to have us see.
For a former idealist who has been trying not to let cynicism about this American system destroy my faith in humanity (see: America is Not Worth Fighting For), Congresswoman Waters' words matter much more to me than turning her into the meme of the day. And although the backlash against Bill O'Reilly's asinine comments was completely warranted, he accomplished exactly what he set out to do; make sure that this powerful leader's hair - much more than her brilliance and her truth - became the story of the day.
Because what Congresswoman Waters said resonated with me most, I'll focus on an excerpt from her speech here:
"African-Americans have struggled and fought historically, many African-Americans have paid a huge price, fighting for justice and equality in this country, have died for it. I don't have to call the names of Martin Luther King and all the others. We have paid a price, we have fought. But guess what? Despite the fact that America has not always been there for us, we've always been there for America. We have fought in America's wars. We have suffered discrimination, we have suffered isolation and undermining, but we stand up for America, oftentimes when others who think they are more patriotic, who say they are more patriotic, do not.
"When we fight against this president, and we point out how dangerous he is for this society and for this country, we're fighting for the democracy. We're fighting for America. We're saying to those who say they're patriotic but they've turned a blind eye to the destruction that he's about to cause this country, 'You're not nearly as patriotic as we are.'"
I fully and wholeheartedly support Black Twitter's (and our allies) virtual annihilation of anyone who comes for us and our queens, but in our pushback and our backlash, we cant let the opposition set our agenda or control the conversation, especially when it detracts from what we are trying to keep and bring to the forefront. With their voices, their platforms and on a daily basis, Congresswoman Waters, April and Angela are fighting hard to be proactive in focusing our attention on the issues at hand instead of being reactive to the petty squabbles this administration and all its minions want us to believe and be baited into. It's fine to let the meme get us to the table, but then we have to determine the meal.
And while I love seeing Auntie Maxine, April and Angela go for the jugular on any day, we have to remember and reinforce what they are truly fighting for - our freedom, our voices, our rights, and the ability to stay focused on the hard-won battles we've already fought and the hard-fought battles to win that lie ahead.
Popular in the Community