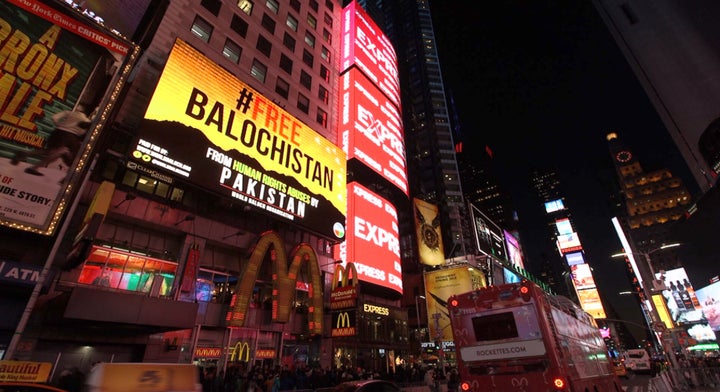 You may never have heard of The World Baloch Organization (WBO), but they are hoping that will soon change. The WBO is a human rights organization that lobbies against the human rights abuses committed by the Pakistan military and intelligence agencies against the Baloch people in its own country.

Balochistan, "the country of the Baloch," which has existed since well before the seventh century AD, presently forms part of the three states of Iran, Afghanistan and Pakistan. Situated in southwest Pakistan, Balochistan is the country's largest, most resource-rich, yet least developed province. Since the Pakistan government forcefully occupied Balochistan in 1948, the Baloch people report gross human rights violations perpetrated against its people which seldom surface in international media channels or decision-making forums.
The Pakistan government's control in Balochistan is so militant, journalists, human rights monitors and aid agencies are not allowed to enter the region, making it impossible to expose the various evils of the Pakistani military and intelligence agencies directed against this oppressed and silenced population.
In an attempt to raise world awareness of the extrajudicial killings, torture, forced disappearances, and religious persecution committed against the secular Baloch population, the WBO kicked off a New York campaign on New Year's Eve by mounting #FreeBalochistan billboards in Times Square and placing #FreeBalochistan advertisements on more than 100 New York Taxis. When the group launched a similar campaign in London in November, the Pakistan High Commission (PHC) tried unsuccessfully to censor and shut it down.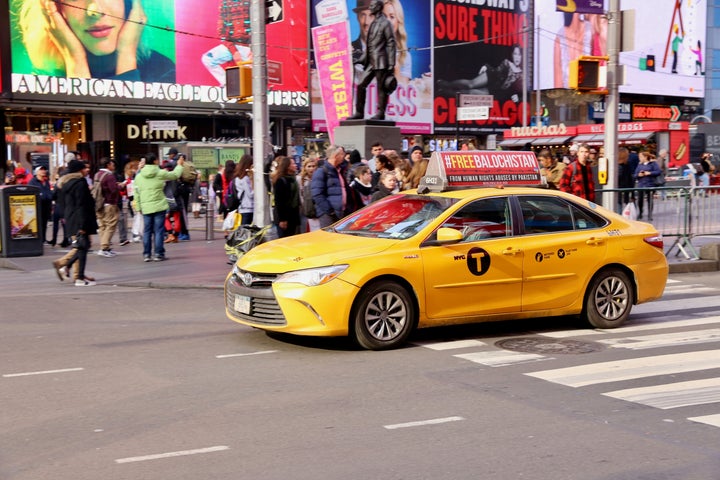 To learn more about WBO's mission as well as the atrocities committed against the Baloch people, I interviewed Bhawal Mengal, a political activist, human rights defender, and spokesperson for the WBO. He is currently exiled in the UK because he fears if he were active in Balochistan he would be killed by the Pakistan government agents who have jailed or murdered five of his relatives. Mengal shed some light on this issue and helped me learn more about this suppressed story and WBO's goal to support the Baloch's quest to live in freedom and peace.
Dr. Robi: First of all, what is the World Baloch Organization (WBO)?
Bhawal Mengal: The World Baloch Organization is a peaceful, lawful lobby against Pakistan's war crimes and human rights abuses in Balochistan. The WBO has been working to promote the rights of the Baloch people, including their right to self-determination at various international forums.
Dr. Robi: For those of us who don't know, can you tell us a little bit more about Balochistan, where it is, what's happening there?
Bhawal Mengal: Balochistan currently constitutes 44 percent of Pakistan's total land mass. Balochistan was an independent state when the British left India in 1947. Soon after, on March 27, 1948, Pakistan occupied Balochistan against the people's will and has since looted Balochistan's natural resources and deprived the Baloch people of their basic human rights. Anyone who has spoken out against it or its human rights abuses has been killed or disappeared. For 70 years, thousands of men women and children have been killed or abducted by the Pakistani military. They abduct people in broad daylight, torture them to death, and dump the bodies on road sides or in mass graves. These killings are happening as we speak.
Dr. Robi: Why do you think the world is so ignorant of what is happening in Balochistan? Do you think the international news media is doing enough to raise awareness about what's going on in Pakistan and if not, why not?
Bhawal Mengal: That has been Pakistan's goal, and it has been successful at it. Local journalists are not allowed to report on the situation; the ones that do either go missing or are killed. The rest of the state-controlled Pakistani media is actively involved in misrepresenting the political, economic and human rights situation of Balochistan. The international media is not allowed to enter Balochistan, so everything that's happening there is kept hidden from the outside world.
We believe it is the responsibility of the international media to investigate the situation and question Pakistan on the human rights abuses taking place in Balochistan. Sadly, the international media has not yet recognized Balochistan's importance in the region's affairs and the implications of the political situation there. We hope the international news media looks into the worsening situation in Balochistan that unfortunately has been ignored for the past seven decades and gives it the attention it deserves.
Dr. Robi: Your organization supports, even hails President Trump's recent decision to call out Pakistan for its support of terrorists. Why do you think President Trump's position is such an important one?
Bhawal Mengal: President Trump's decision is a move that a lot of politicians and policymakers have talked about but not done anything about. Supporting Pakistan meant indirectly supporting terrorism against yourself. This decision will be a major blow to terror networks all around the world.
Pakistan's support for terrorists has been no secret. The world's most wanted terrorist was found living next to a Pakistan military base, and the person who helped find him has been imprisoned by Pakistan on treason charges. This alone is reason enough to question Pakistan's involvement in global terrorism.
President Trump's decision will benefit the people of Balochistan, as most of the military aid provided to the Pakistan military to fight the Taliban is used against the secular Baloch people, who have long been speaking out for their basic human rights.
Dr. Robi: Some say there could be a downside to the United States pulling monies from Pakistan. What is your organization's stance on this?
Bhawal Mengal: There is no downside. Pakistan is already doing its utmost in working against the US. The US has supported Pakistan for over 16 years but received nothing in return. In fact, in the past 16 years the region has seen an increase in religious persecutions, human rights abuses and radicalization which Pakistan's intelligence agencies have been directly involved in. Yet the US still remains engaged in the region and continues to pin its hopes on the Pakistani authorities in fighting a war they have no intention to fight.
Dr. Robi: I believe your organization is running a #FreeBalochistan campaign in New York. Can you tell us a little bit about your campaign?
Bhawal Mengal: As I have said, Pakistan has always tried to hide what's happening in Balochistan from the outside world, which is why we are running such campaigns around the world to spark people's interest in the situation and expose Pakistan's crimes against the secular Baloch people. We ran a similar campaign in London last month. Pakistan went to great lengths to shut it down. Their efforts failed, but it shows you how much they have to hide from the world.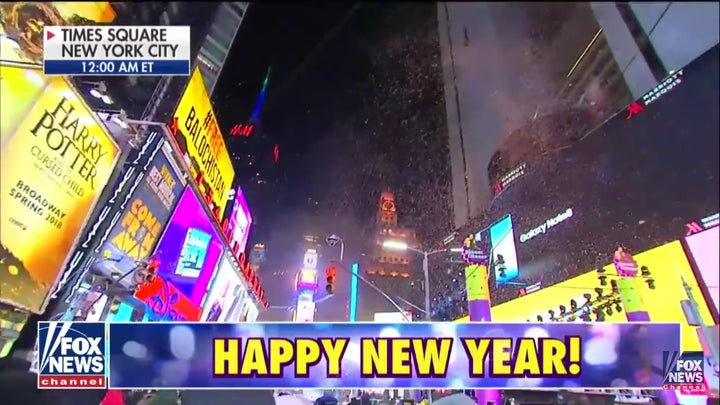 Dr. Robi: Why did you want to advertise on nearly 100 taxi cabs in NYC to get your message out, plus NYC billboards in Times Square on New Year's Eve?
Bhawal Mengal: Our aim is to reach out to the American public and make them aware of the worsening situation in Balochistan, which has long been ignored by the international community. Through media reportage of the Times Square New Year's Eve celebrations, we aimed to get our human rights message to the American people.
Dr. Robi: Have any of your relatives been killed or mistreated by the Pakistani military for raising their voice for Baloch rights?
Bhawal Mengal: Both of my grandfathers were imprisoned by the Pakistani government in the 70s for peacefully campaigning for Baloch rights after their elected government was illegally dismissed. My uncles have also been killed, one of whom was among the first victims of Pakistan's policy of enforced disappearances in Balochistan.
Human rights abuses are so rampant in Balochistan that almost every household has been affected by Pakistan's repressive policies. Thousands of families have lost someone at the hands of the Pakistani authorities.
Dr. Robi: What do you expect from the American government and its people at this point?
Bhawal Mengal: First of all, while the US has been providing Pakistan with financial and military aid to fight the Taliban, Pakistan has in fact supported the Taliban and instead used all those weapons against the secular Baloch people who are speaking up for their rights. We urge the US government to stop all aid to Pakistan, impose sanctions, declare it a state sponsor of terror and hold it accountable for its war crimes in Balochistan and the persecution of religious minorities. We hope the Trump administration will come to the rescue of the secular Baloch people and support their quest for peace, freedom, and democracy in the region.
Popular in the Community