The World Famous *BOB* is no stranger to the spotlight. Since the 1990s, the Neo-Burlesque icon has been part of a new performance movement, bringing together components of striptease, dance, comedy and theatrical mayhem in one bombastic one-woman show. She describes herself as a "female-female impersonator" -- an ambiguous identity fit for an ambiguous performer whose fame has soared atop her ability to blur the lines of gender and sexuality.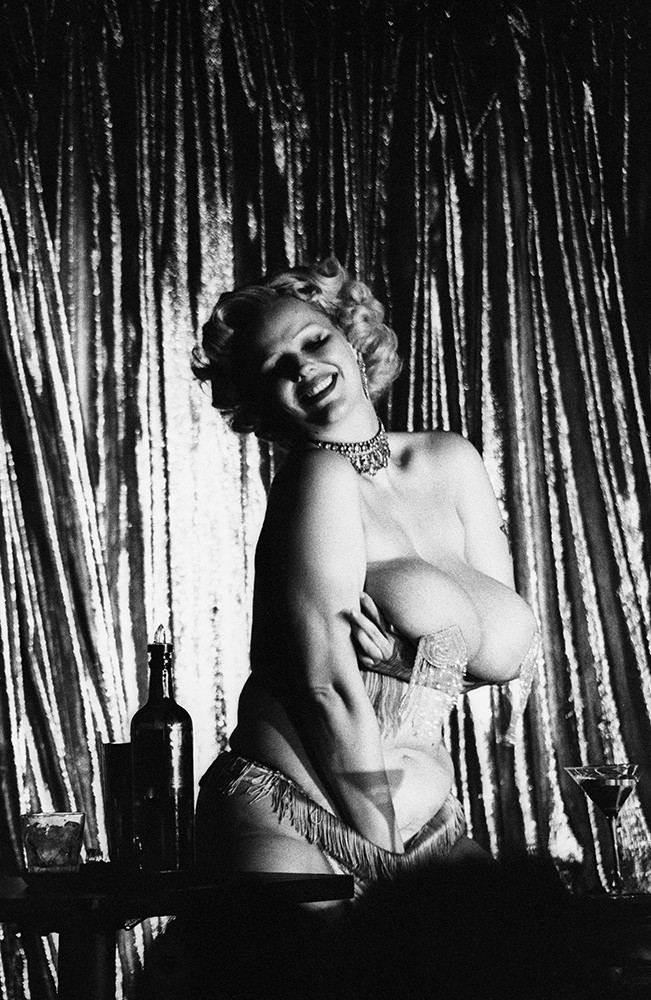 Fishing for Martini Olives in Her Panties, Shoot the Arrow: A Portrait of The World Famous *BOB* , All photographs Copyright © Amy Touchette
A new photography book is paying homage to the burlesque enigma in "Shoot the Arrow: A Portrait of the World Famous *BOB*." Featuring a selection of black-and-white photographs by Amy Touchette, the work gives a rare glimpse into *BOB*'s life on and off-stage, with or without pasties. From a girl growing up on a 115-acre farm in California to a drag queen named after The Cure's Robert Smith and known to concoct martinis in her décolletage, the photos give a bit of insight into an underground figurehead who turned to performance as a method of detangling her own identity.
"I was extremely ambiguous when it came to my gender, because I had just come from San Francisco, where I strongly identified as a New Wave fag during the day, and a Drag Queen at night," *BOB* explained in an interview with BlackBook Magazine, recounting her early days in New York. "When I moved to NYC, it was an attempt to live out my biggest dream -- to be a fancy freak in New York. I still wasn't sure of my gender, but was very inspired by the trans community."
"It's hard to answer the question, Are you a boy or a girl, when you're not sure yourself," she added.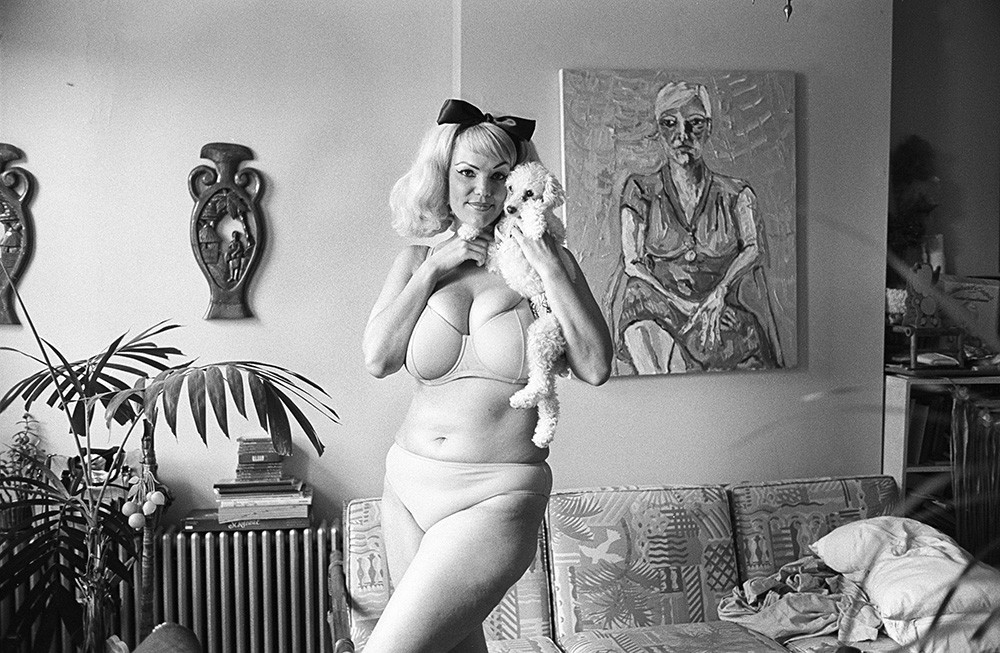 Home, in Bikinis, Shoot the Arrow: A Portrait of The World Famous *BOB* , All photographs Copyright © Amy Touchette
Burlesque turned out to be the necessary outlet *BOB* needed to challenge and embrace her own femininity, Touchette writes in a statement about the project. For a woman who aspired to be a drag queen since she was younger, it wasn't until *BOB* threw herself into a world that accepted her gender-bending ways that she came to form an identity unconstrained by conventional notions of a self.
"It crept into my mind slowly that woman was a choice I could make. I'd been flirting with the idea of having a sex change to become a man so that I could be a real drag queen at night," *BOB* explains in the book. "So I was going to go from being a woman, to being a physical man, to dressing like a woman at night. It kind of didn't make sense to me anymore. But there was this brand new shining option of taking this male-identified self and slowly transitioning into woman as if it were a choice, instead of a gender that was just assigned to me. I refer to this experience as 'spiritual transsexualism.'"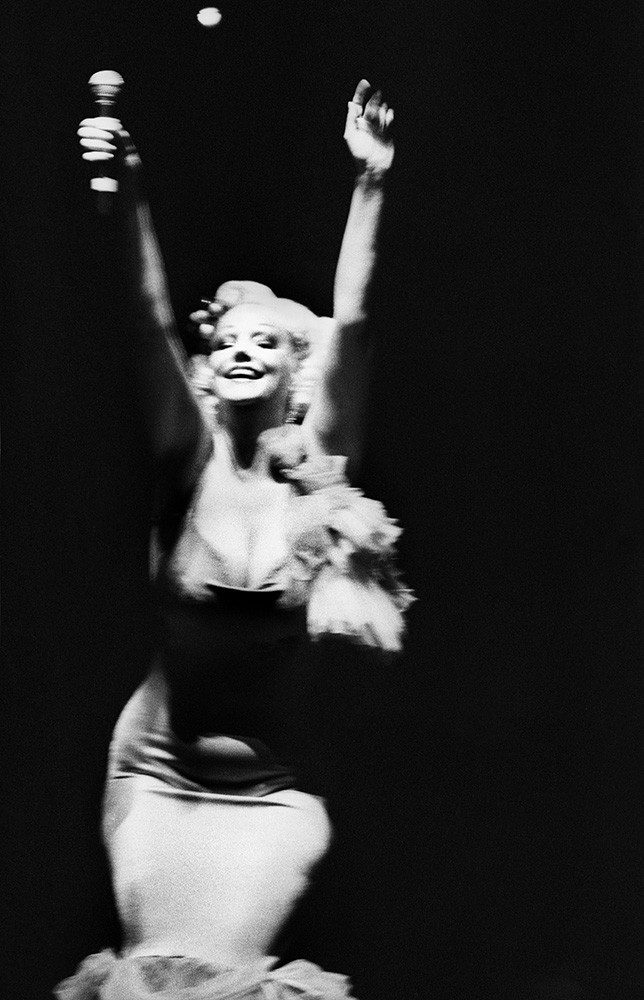 The Limelight, Chelsea, No. 2, Shoot the Arrow: A Portrait of The World Famous *BOB* , All photographs Copyright © Amy Touchette
Touchette spent as much as 24 hours at a time with the performer to finalize "Shoot the Arrow," calling *BOB*'s story the "ultimate postmodern gender story." Check out a preview of the book, available through Un-Gyve Press below, and let us know your thoughts on the striking photos in the comments.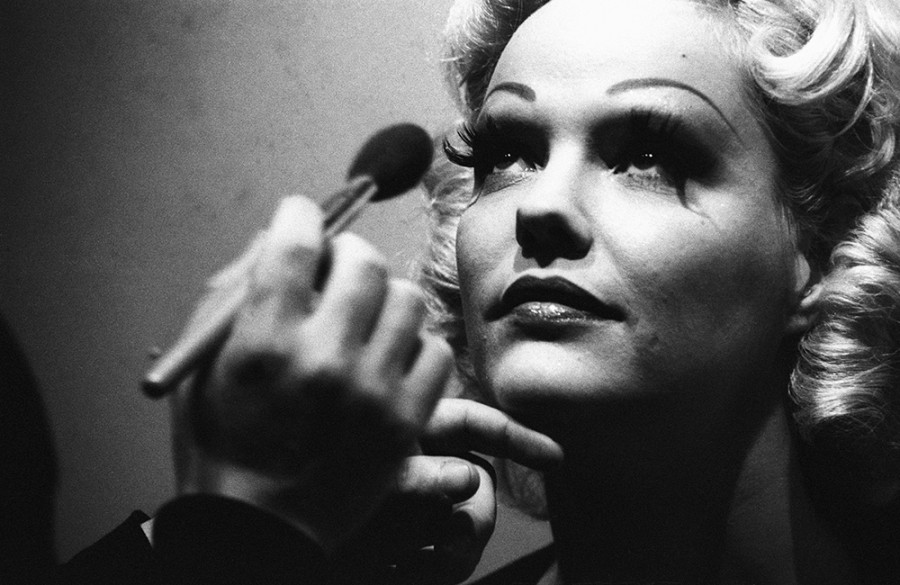 Makeup with Karl Giant, Shoot the Arrow: A Portrait of The World Famous *BOB* , All photographs Copyright © Amy Touchette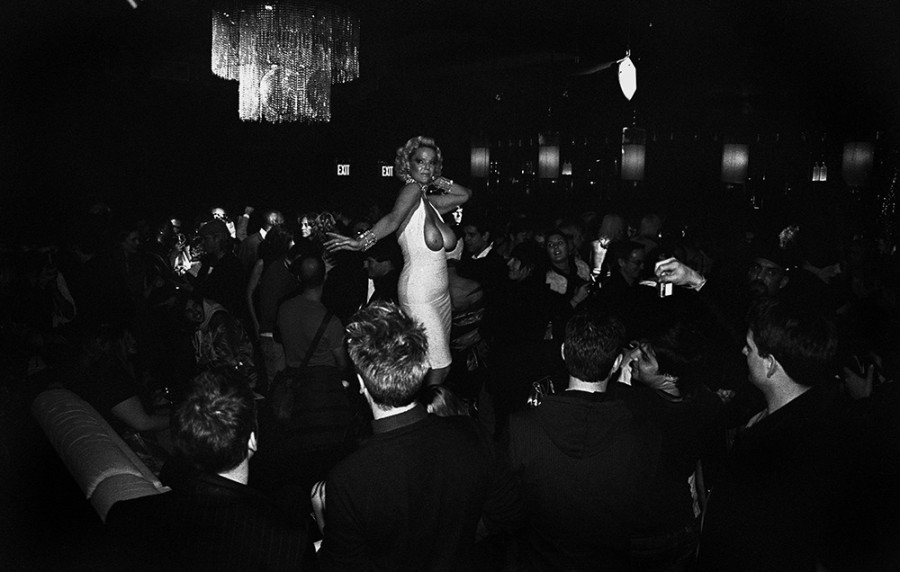 Marquee Night Club, Chelsea, Shoot the Arrow: A Portrait of The World Famous *BOB* , All photographs Copyright © Amy Touchette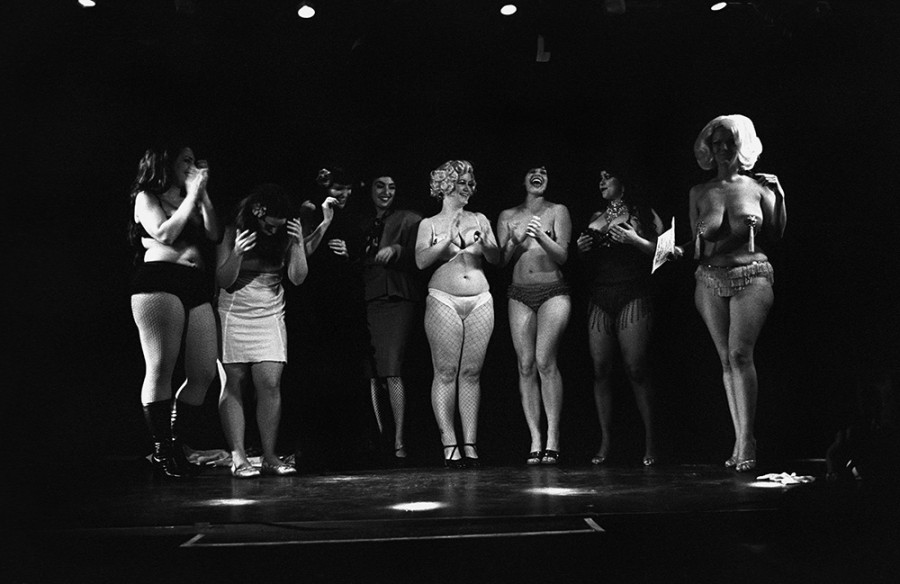 Protégées, Shoot the Arrow: A Portrait of The World Famous *BOB* , All photographs Copyright © Amy Touchette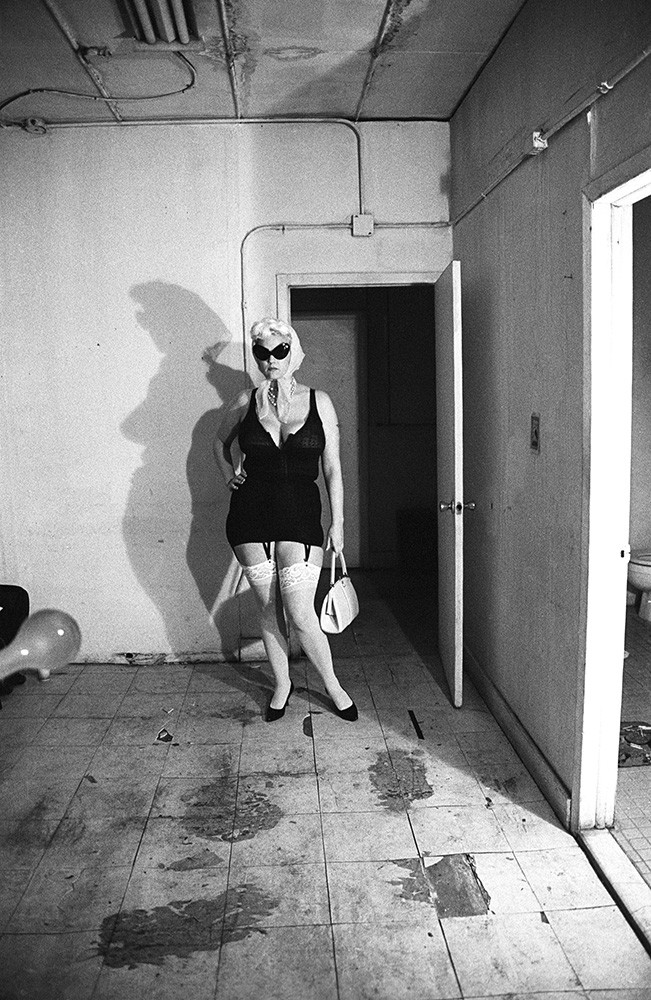 Film Shoot, Chinatown, No. 3, Shoot the Arrow: A Portrait of The World Famous *BOB* , All photographs Copyright © Amy Touchette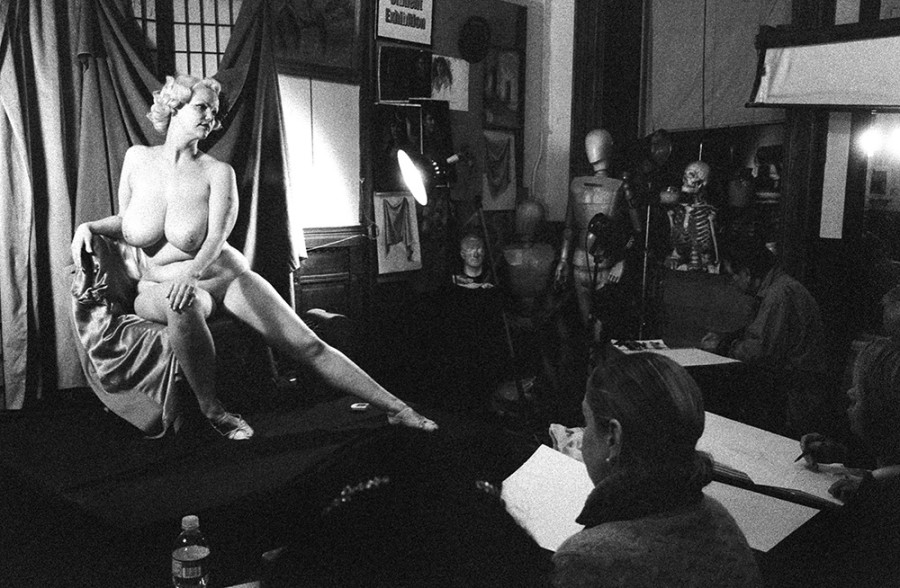 National Arts Club Drawing Class, Gramercy Park, Shoot the Arrow: A Portrait of The World Famous *BOB* , All photographs Copyright © Amy Touchette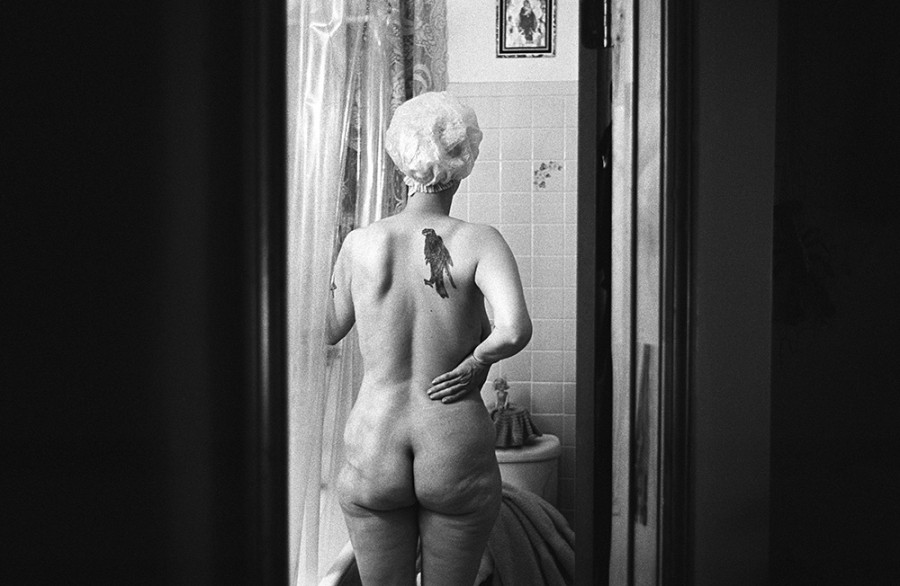 2 a.m., No. 1, Shoot the Arrow: A Portrait of The World Famous *BOB* , All photographs Copyright © Amy Touchette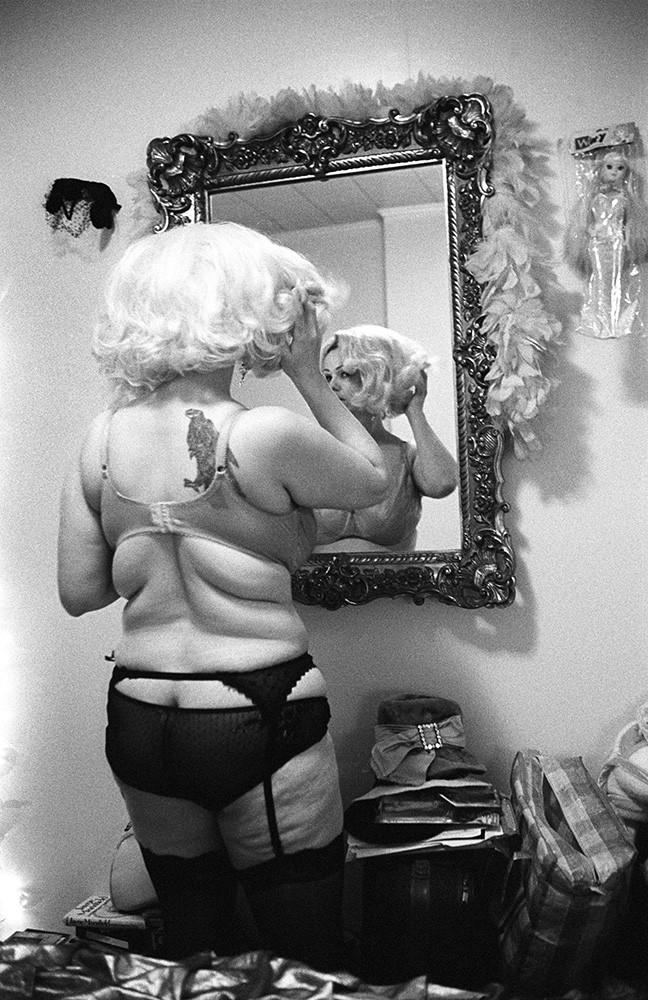 At the Mirror, Shoot the Arrow: A Portrait of The World Famous *BOB* , All photographs Copyright © Amy Touchette
Related
Before You Go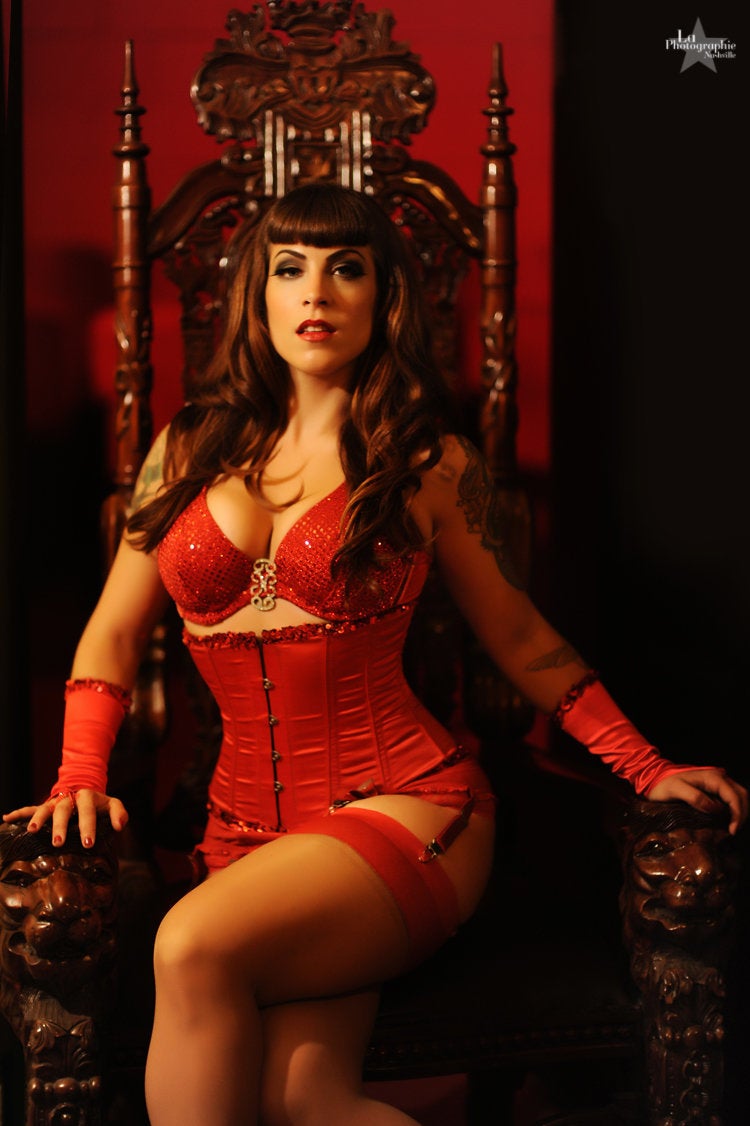 20 Burlesque Superstars And Their Signature Acts