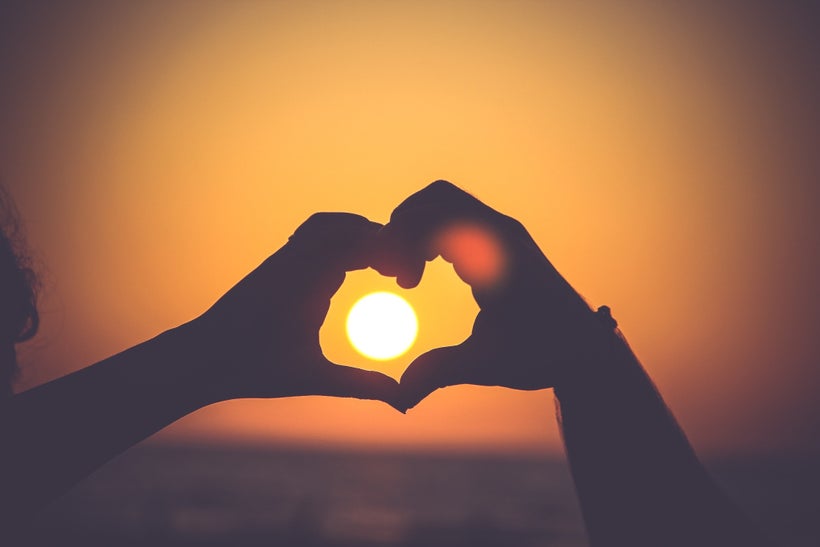 As an academic counselor in one of the largest Universities in the country, I see cases of anxiety, depression, loneliness, and disconnection every day. In the past four years as a counselor, I know three students that have attempted suicide and two more who have lost their life. This semester alone there were 9 suicides on my campus. Today as I write this article my campus mourns a suicide that happened this very afternoon. Emory University suicide statistics show there are more than 1,000 suicides on college campuses per year and it is the second-leading cause of death among people aged 25 to 34 and the third-leading cause of death among people aged 15 to 24. The World Health Organization states that the leading cause of death in 30 years will be suicide. Experts are now saying that 1 in 5 children has depression.
For those of use that have sank very low to our depths, gone to rock bottom, faced the reality of suicidal thoughts and considered it as an option, yet come out the other side by some miracle of chance, or God, or perhaps the blessing of forbearance, we know that happiness is not something one can take for granted. Staying happy is a routine, like brushing ones teeth, which must be tended to daily. Happiness is a choice, and not an easy one. It takes self-control, grit, and moxie, because it requires owning the reigns of your life through action. Happiness can be hard, damn hard. But suicide, anxiety, and depression in a country where we have so much? And most prevalent with our youth? No. As a society, we must be proactive.
Happiness is a choice that WE need to consciously make on a daily basis and ACT on - this is the main message of the World Happiness Summit, happening in Miami Florida from March 16-20, where the largest ever gathering of happiness experts will teach actionable tools and techniques we can use in our daily lives to be happy. The event will officially usher in the International Day of Happiness, as declared by the United Nations. It is an initiative for everyone to support empowerment by providing a platform for all the different ways in which happiness can be "done". Organizer Karen Guggenheim explains that the underlying principle of the summit is that "happiness is not only a personal choice but it is a significant factor in redefining prosperity and well-being on a global level. When the individual is happy and prosperous, then he or she seeks to share that abundance with society."
The Happiness movement has its origins in Bhutan in the 1970s when its King Jigme Singye Wangchuck rejected the economic growth and development model, which he felt dehumanized the concept of prosperity, destroyed local culture, and left developing countries at the mercy of developed ones. For him, the success of a country should be measured by the happiness of its citizens and developed the concept of "Gross National Happiness" in which Bhutan adopted as its primary factor for development. The concept continued to evolve over time by international thinkers and scholars, and was officially adopted by the United Nations in 2011 which "recognized happiness as a fundamental human goal and called for a more inclusive, equitable and balanced approach to economic growth that promotes the happiness and well-being of all peoples".
The World Happiness Summit, or WOHASU, will work with a diverse array of other partners which include non-profits, tech companies, media enterprises, universities, yoga, meditation, and wellness organizations, and NGOs to take the movement one step further. The Summit itself is divided into four tracks:
· Governmental (March 16th): this is a private invitation-only round table discussion on March 16th that will discuss best practices, challenges, and obstacles to increase civic happiness. Invitees include various world leaders such as Humanitarian Sri Sri Ravi Shankar, Former Mexican President Vicente Fox, Bhutan's Saamdu Chetrim, and Miami Mayor Tomás Pedro Regalado.
· Academic (March 17th-20th): this track showcases the work of leading scholars in the field of happiness research. Panelists and presenters include Stanford's Emma Seppala, Science Director at the Center for Compassion and Altrusim Research, as well as legends such as Sir Richard Lyer, Emeritus Professor of Economics at the London School of Economics.
· Corporate and Tech (March 17th-20th): this track will explore new platforms around a shared economy of resources where everyone can benefit and collaborate. Leading specialists in the tech industry, such as Google's inventors of driverless, cars will be there.
· Experiential (March 17th 20th): this is the biggest track and will feature workshops, speakers, and scientifically validated practical techniques that people can use to create happiness in their lives. This track has a line-up of happiness all-stars that includes yoga masters like Dharma Mittra, and an array of happiness experts and inspirational speakers.
The summit sees itself as a rallying cry to profoundly change the paradigm of hate, negativity, along with the pandemic of mental illness and suicides. Keynote speaker Sri Sri Ravi Shankar begs the question: what is it that you really want in life? If we pause to think about it, we might realize that all the seeking, working, speaking, and doing that we have happening in our lives are about the pursuit of one little thing called happiness, and he states, "Don't make life a pursuit of happiness but an expression of happiness". I believe that this summit offers us an opportunity to learn how we can make our lives an expression of happiness by giving us tools, techniques, and a solution to sadness. I am going to be there and hope to see you. If you plan to be there, reach out to me at jillklimpel@gmail.com
More info on the summit at: http://www.happinesssummit.world/
Calling all HuffPost superfans!
Sign up for membership to become a founding member and help shape HuffPost's next chapter
This post was published on the now-closed HuffPost Contributor platform. Contributors control their own work and posted freely to our site. If you need to flag this entry as abusive,
send us an email
.