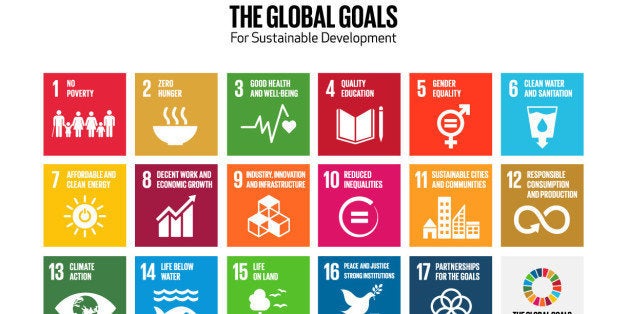 The year 2016 marks the world's 4th Women Deliver Conference, and almost a year since the announcement of the Sustainable Development Goals -- Global Goals with the potential to make us the first generation to end extreme poverty, the last generation threatened by climate change, and the most determined to end injustice and inequality. But these Goals will only ever be achieved if governments, businesses and communities invest in girls and women.
This year also marks more than 100 years since women were allowed the right to vote and go to university in many countries (though in Saudi Arabia, they were only given this right in December 2015), more than 50 years since women were allowed more freedom over their bodies with access to the contraceptive pill, and 42 years since Isabel Peron became the world's first female president.
Huge progress has been made since I was a little boy when it comes to the rights of girls and women, but the reality is that there is no country in the world today where women and men are truly equal. Even in the most advanced countries in the world, unequal pay, legal and workplace discrimination, violence and sexism is staggering. And to make it worse, the media and advertising industries globally continue to often objectify girls and women in a way that perpetuates this unbalance.
I've got a young brilliant daughter, 20, years old -- and she's a constant argumentative reminder to me about quite how embedded sexism and inequality are in our world. She's funny about it -- she's intelligent about it -- she knows it's a complex issue. But she knows for damn sure it's there -- and looking at the world through her clever eyes I see it around me every day.
The good news is that we can all do something to change this, and fight for a fantastic 15 years to implement the Global Goals fully. By 2030, we can ensure that no girl or woman will have to suffer sex-based violence in her lifetime, that no woman will lack access to reproductive and maternal health and that every girl will have a full education and access to sanitation.
My team and I at Project Everyone are working with the UN and excellent charity partners internationally to incite particular action for girls and women specifically, because Goals that work for girls will work for the world. I am a big believer in the notion that, in order to make things happen, you must make things. Below is one of the things we've made to support this movement:
At Women Deliver this year -- the largest meeting of world leaders, policymakers and activists to fight for the health, rights and well-being of girls and women in more than a decade -- I call on you to ask yourself what you can make, and what action you can take for girls and women in your community.
Whether you're a world leader who can increase investment in girls, a business that can change your equal pay policies or a person who can directly lobby your government decision-maker to change an unequal law -- now is the time to act and invest in girls and women.
In 15 years, I can't wait for my grand-kids to grow up in a world where inequality is a thing of the past. I want my daughter to seem like a fuddy-duddy with a bee in her bonnet -- not what she is now, an important teller of truth to me and my generation. Investing in the Global Goals for girls can make that a reality -- which is why Scarlett is fighting so hard for them alongside me. We have to work so hard to make sure as we move forward no girl or woman is left behind. Zero tolerance. True equality. Right now.
This post is part of a series produced by The Huffington Post and the SDGs Advocates, in conjunction with United Nations. The SDG Advocates are 17 influencers from various walks of life committed to ending poverty, and tackling climate change to make the SDGs a reality for everyone. For more information about the SDG Advocates, here.
Calling all HuffPost superfans!
Sign up for membership to become a founding member and help shape HuffPost's next chapter