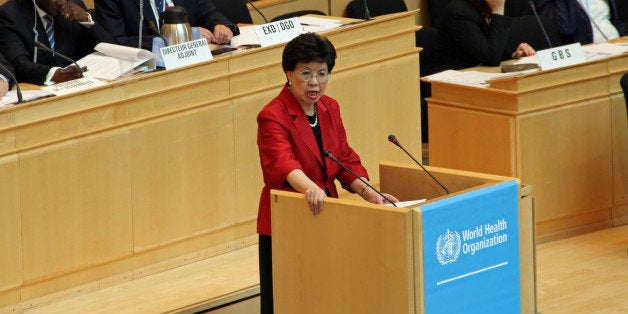 Earlier last week, the Director General of WHO announced the establishment of the WHO Commission on Ending Childhood Obesity to strengthen the scientific evidence base for action, to engage all stakeholders and to create awareness and build momentum for action to address this issue. The Director General of WHO has asked that I co-Chair the Commission along with Sir Peter Gluckman of New Zealand. I am honored to have been asked to contribute to this important and urgent issue. The Commission will review the science of childhood obesity, understand what is known of potential interventions and strategies that could be applied now, consider the role of different stakeholders and recommend actions to be taken. The Commission will also recommend how potential interventions should be monitored in different contexts, will recommend an implementation plan and assist the Director General of WHO in encouraging all actors to work together to address childhood obesity. The Commission will be supported by two Working Groups; one on science and evidence, addressing the epidemiological burden, the drivers of childhood obesity, the economic burden and the scientific evidence for effective interventions; and a second addressing implementation, monitoring and accountability.
Why childhood obesity and why now? The prevalence of childhood obesity is increasing globally in all countries, with the most rapid rise in low-middle income countries, where the prevalence of childhood obesity and overweight-in-preschool children is in excess of 30 percent. Children who are overweight or obese are at greater risk of asthma and cognitive impairment in childhood, and of obesity, diabetes, heart disease, some cancers, respiratory disease, mental diseases and reproductive disorders later in life. The consequences of the rapid rise in obesity include not only health consequences, but also negative impacts on the opportunity to participate in educational and recreational activities, and increased economic burden at familial and societal levels. The rapidly rising rates of childhood obesity and subsequent increasing burden of disease and disability has grave social and economic consequences, contributing to rising cost of health services and limiting economic growth. Childhood obesity is a critical target as part of a strategy to promote a healthy life expectancy. Life-course studies suggest that interventions in early life when biology is most 'plastic' are likely to have sustained effects on health, particularly because it can influence responses to later-lifestyle factors.
Early life represents a phase in the life-course when most societies are able to intervene constructively. Addressing childhood obesity has a compelling logic, and the science offers many opportunities for intervention. However at present there is no clear consensus on what interventions and which combinations are likely to be most effective in different contexts across the globe, and no global or accountability mechanism for stakeholders currently exists. These gaps highlight the urgent need for the Commission.
The announcement of the Commission coincides with the first annual EAT forum, a recently established initiative that explores challenges and opportunities linking food, health and sustainability. As a member of the Advisory Board of EAT, I look forward to potential synergies being explored and exploited to curb rising childhood obesity.
This blog post is part of a series produced by The Huffington Post and the EAT Initiative, in conjunction with the latter's inaugural EAT Stockholm Food Forum (Stockholm, May 26-27, 2014). The EAT Stockholm Food Forum aims to convene thought leaders at the intersection of science, business and politics, to develop integrated strategies and non-linear solutions toward a healthier and more sustainable global food system. For more information about EAT Stockholm Food Forum, read here.