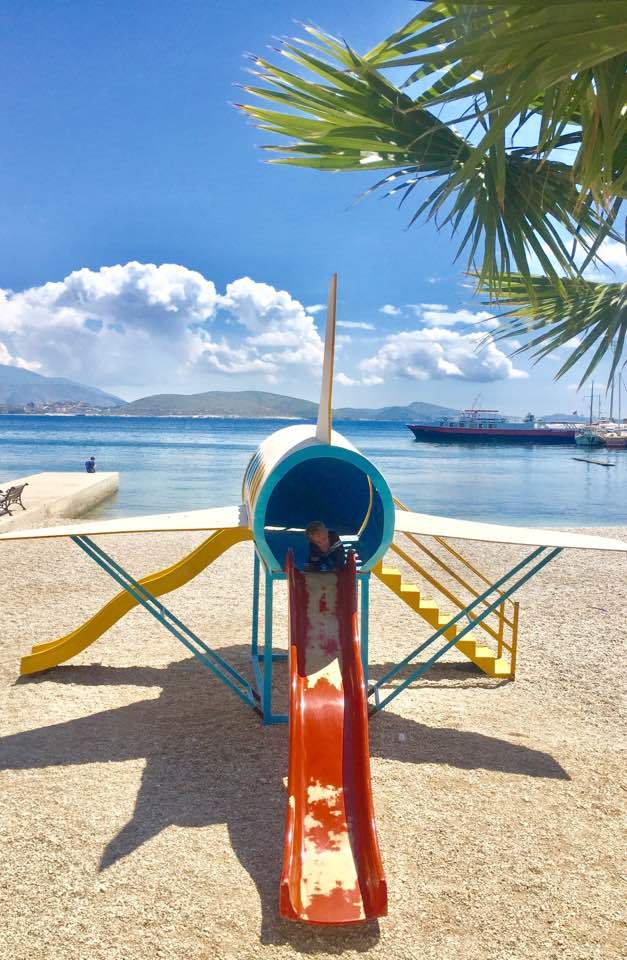 "We travel the world with our kids and work as we go!!"
We're digital nomads – people who use telecommunications technology to generate income while living life in a nomadic manner.
Fourteen months ago, my husband and I sold everything we owned and drove right on out of Tucson, Arizona. That's right. With two toddlers, two online businesses, and a heap of determination…
… we were on our way to Mexico.
We wanted to raise our kids in a way that was wide open for rich and diverse experiences. We were hungry for a lifestyle that allowed us to spend plenty of time together as a family, making memories far more remarkable than weekly trips to Walmart.
Packing light is a MUST for nomads.
So we each get a single suitcase apiece as we make our way across this beautiful world. This might sound intimidating, but I can assure you that we always manage to have everything we need.
Not having a "home base" might also seem daunting.
Maybe it sparks expectations of loneliness and isolation, but that couldn't be further from the truth. We find ourselves surrounded by friends wherever we go, and have met so many amazing and inspiring families throughout our travels across Mexico, Costa Rica, and Albania!
We want you to know that we aren't that different from you.
When travel calls to your heart, there's a way to make it happen… even if you've got a family and all the responsibilities that come along with it.
We want you to know that full time travel is NOT just for rich people. My husband and I work between twelve and twenty hours a week, and it's more than enough to live on.
We want you to know our kids are doing great. They are happy, they are stable, and they are getting an incredible kind of education that a classroom could never offer.
We want you to know that we are living the life of our dreams, and you can, too.
Don't just take my word for it – here are some insights from others who are doing the same thing!
"As a single parent, I am easily able to work PT and afford our lifestyle. I make enough for our monthly expenses and am still able to save over half of my income. This would not be possible in the U.S. or other more expensive countries. … My daughter is still young, but she will grow up bilingual. She will also be exposed to different cultures at a young age. I like being in a culture that [revolves] around family and spending time together, as opposed to spending time with electronics in separate rooms."
"In 2015 our car broke down … and we didn't know if we could afford a new one. How was that possible? David was working 60-70 hours a week in a Sr. Management position! We got so angry when that car broke down, and we already loved traveling, so we said screw it. Screw the whole thing. We're going to get out of this house, and this slavery to possessions, and we're going to travel. And we did. … [Now] our lives are simple, whittled down to the things that fulfill us: quality time with each other, experiencing the world, and working for ourselves."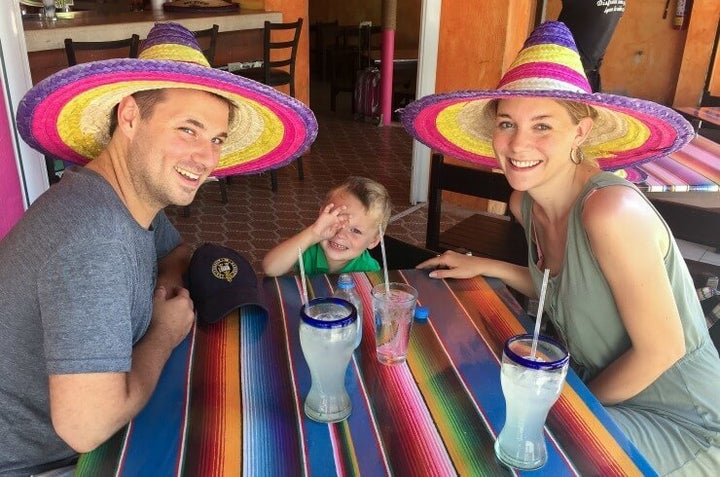 "In May 2014 we sold our house, bought an RV, and have been traveling full time around North America ever since. … I wish people could see that there is more in this world then having a nice house and a nice car. And that having less things really opens your mind and your day to so many more possibilities away from materialistic needs."
"My wife and I have been wanting to travel since we first met. … Between houses, jobs, kids, teams, commitments, and everything else, we kept running into reasons NOT to do it. We finally, just said, "If we want to do it, we have to just make it happen." … For the kids specifically, I've seen both of them become more open to trying new things, and becoming less afraid of the unknown. They have gotten to see and experience things that they could only read about back home. As a family, one of the biggest things is that we get a lot more time together as a family, and I get to be a much larger part of their lives."
"Travel allows our children to see that people all around the world are good and kind and in many ways just like us. … Because they are exposed to other cultures during their formative years, it allows them to be much less likely to judge that a certain culture is superior to all others; but rather see that there is something valuable and learnable from each culture. … I wish people understood that this is not a vacation, and that it takes work and effort, but we're also pursuing the lifestyle of our dreams."
"[The greatest gift this lifestyle has given our family is] more time together. And not just for cuddling, conversations and other sweet "family moments." Having more time with each other helps with the ugly stuff, too. The arguments. The misunderstandings. The communication breakdowns. I think it's definitely helped deepen our relationships because we've had the time to understand each other better."
"We are currently traveling the world with our 3 kids under 5 years old on our #DaddyBloggerWorldTour. We have already been to Philippines, Hong Kong, Dubai, South Africa, Brazil, Argentina, Paraguay, French Guiana, and are now in Suriname over the past 6 months. Our kids are constantly learning about history, geography, culture, food, and much more. Plus my wife and I as well as our 3 kids have become much closer since we spent 24/7 together. [This lifestyle is] possible for EVERYONE. You don't need to be rich to travel...you just need to put travel as a priority."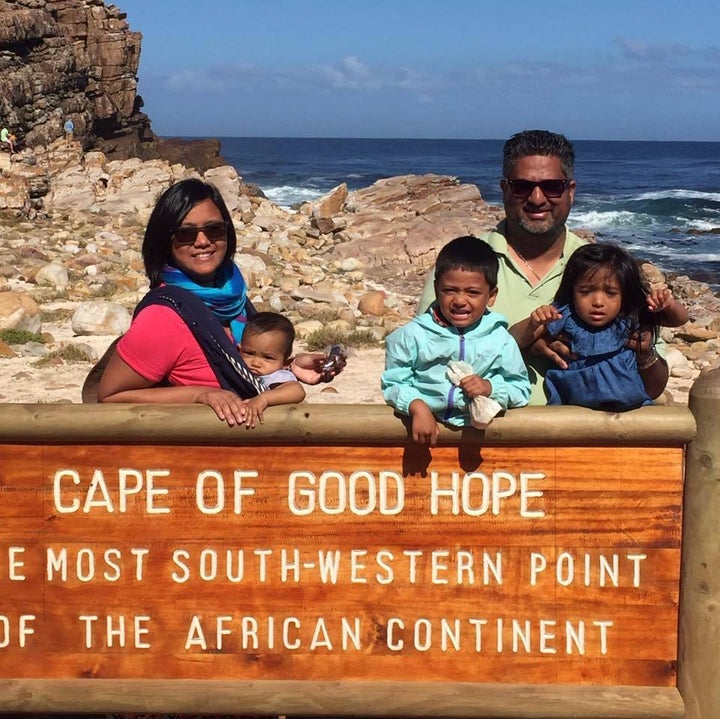 "My wife and I were both working in finance in London and had gone on holiday to Croatia. We were sitting on a beach and started talking about having kids! We started to realize it would be really hard to have kids AND raise them while working "big" jobs. So we started to make a plan to break out of that and start our own business that we could do from anyplace. ... [The greatest gift of this lifestyle is that] we are very involved with our kids, and I think that makes for super happy kids."
"We wanted a better quality of life. We wanted to spend more time together as a family and to learn and explore together through travel. … Our lives before were very separate even though we worked from home. Now we have the gift of plenty of time together. … [Remember that] it is your [life] to live and no one else's, and you need to do what's best for your own family. Follow your hearts, LIVE and be happy."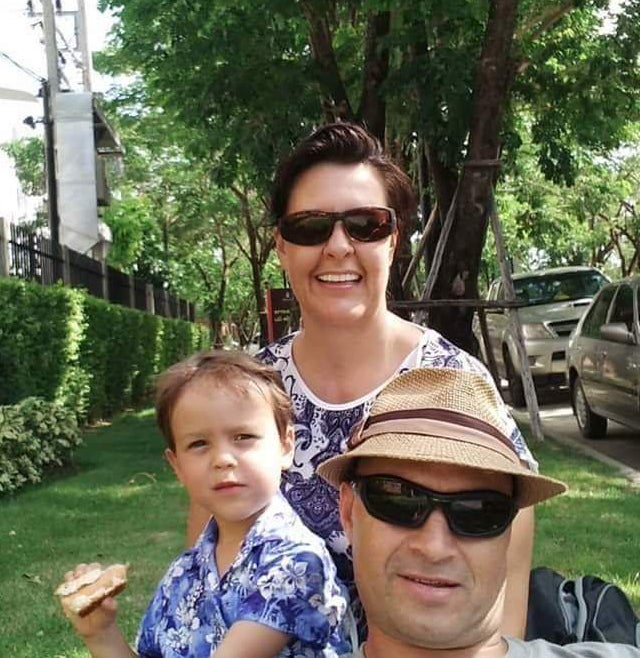 "Ever since I was a kid, I always dreamed about being on the road so when I first discovered possibility of working online and staying perpetually on the road, I knew I had to find a way to do it, for myself and for my son. … We no longer maintain a home anywhere, preferring to rent wherever we are so we can explore places more deeply. … We unschool, and seeing the freedom my son has to just play and run and be free is something that always pushes me to keep going."
"We flip between slow and fast travel. … Our children see the world from a new light, they see friends in many cultures and do not understand the judgement people put on other cultures. … I wish people understood that they too can make the same choices we're making, so many people say 'I'd love to live that life,' or 'you're living my dream.' I wish they understood how affordable it really is and how anyone can do it these days."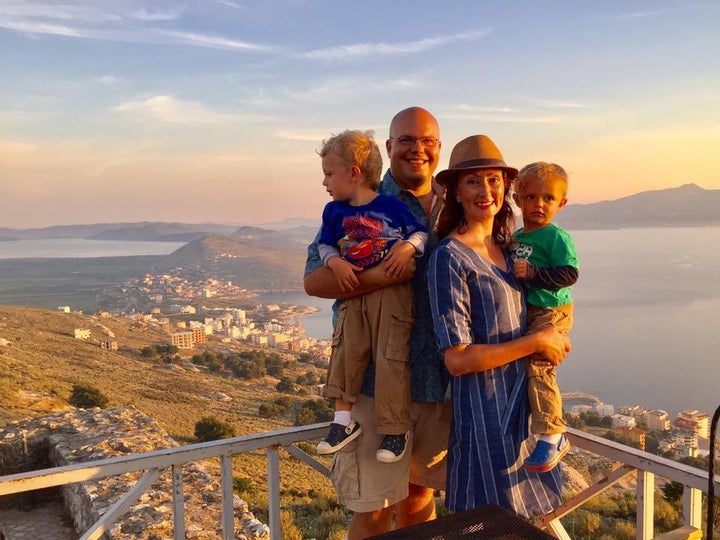 Monique Alvarez is an international business consultant. She has been an entrepreneur for nine years and her specialty is turning women into business women. She has worked with over 300 clients in 21 countries and 4 continents. Her husband, Derek is a fine artist who paints masterpieces using the iPad. You can follow their adventures with sons Sam and Grant at MoniqueAlvarezEnterprises.com
Popular in the Community