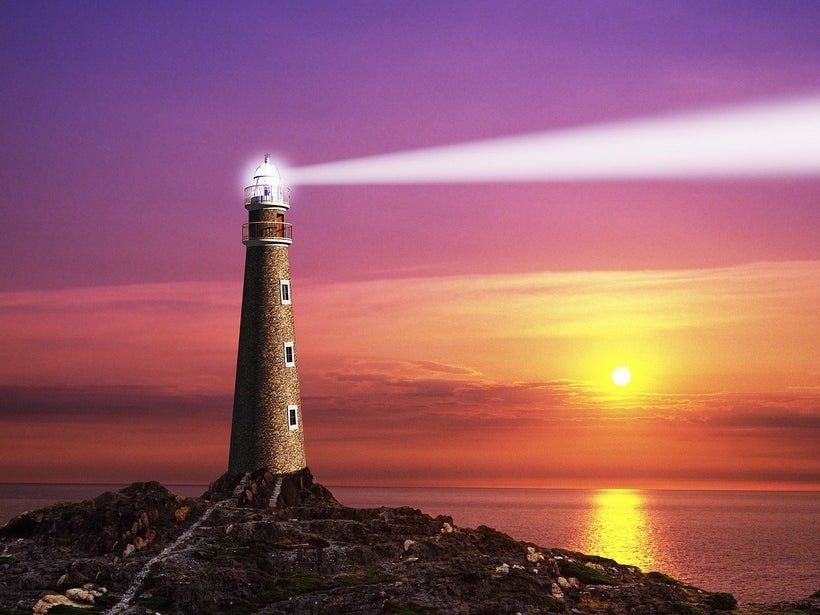 I was inspired to write this post on two separate occasions however, today it actually made it to writing. I was in no particular rush today and had a few things to do with too much time to do them. I observed, that the world looks and feels so much differently when you are not in a rush and you have a little time. Even the line up at your morning coffee or tea stop isn't an issue and maybe you'd even let someone in a rush jump ahead of you, maybe. 
This brought me back to an epiphany of many months ago. 
For business, I was in Lima, Peru with several colleagues. Of course, this story could happen anywhere and many of you have experienced it yourselves. I like to get up early in the morning and begin many of my days, particularly when I'm traveling, with a run. It is a great way to get the day started on the right foot. Usually on these trips I am tied up in meeting rooms for an entire day so it's great to get some oxygen flowing and your heart pumping. This is also a wonderful way to enjoy your surroundings. 
In this particular case, a colleague and I went running almost every morning. The scene was absolutely beautiful. Here is a glimpse of it, photo taken by yours truly.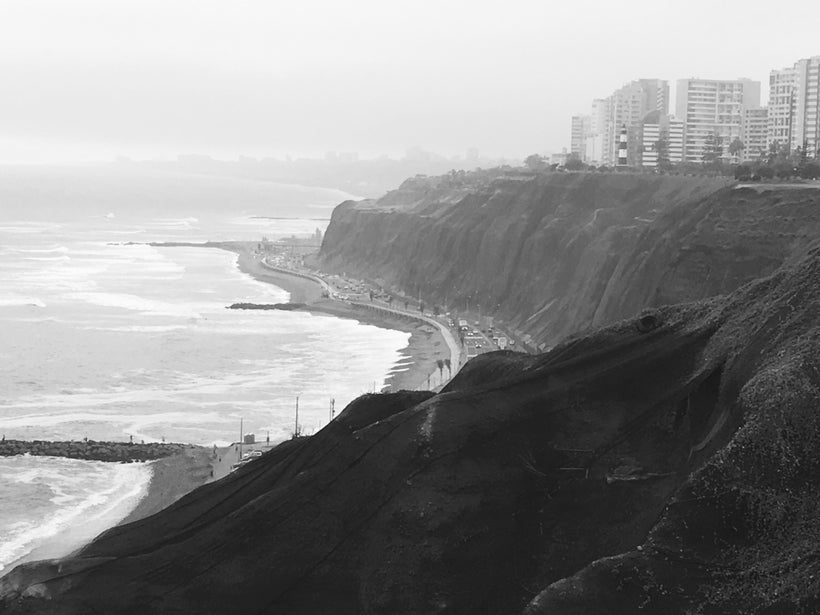 Ocean, cliffs, people... I'm sure you've seen similar scenes before. We would run about 5 kilometres and end up back at the hotel quite pleased with ourselves. At the end of this particular week, and after having done this run four times, a larger group of people agreed to go for a walk. One suggested that we walk to the lighthouse that's just a couple of kilometres along the running path. Yes, the same running path. I mentioned to our colleagues that neither my running partner nor I had noticed this particular lighthouse. After walking for a little bit, there it was! A giant lighthouse in the distance. Four days we had run right past it and didn't even notice it was there. We were observing our surroundings and were deep in conversation but we missed this giant monument. Ironically, this monument is designed to be seen for hundreds of kilometres to keep ships on the ocean safe. I missed it and almost ran into it every morning.
We didn't want to miss the learning opportunity here so we discussed this interesting observation and as you can see we decided it was a life lesson that we should memorialize.
The moral of the story really is that we move very quickly to accomplish our tasks and goals from day to day and the faster we move the more likely it is that we will miss important and obvious things that are directly in our path not to mention the ones that are slightly off the beaten path.
We all like to run run run but sometimes it's in our best interest to slow down and take a leisurely walk and do a better job of observing what is around us that we may have been missing all this time.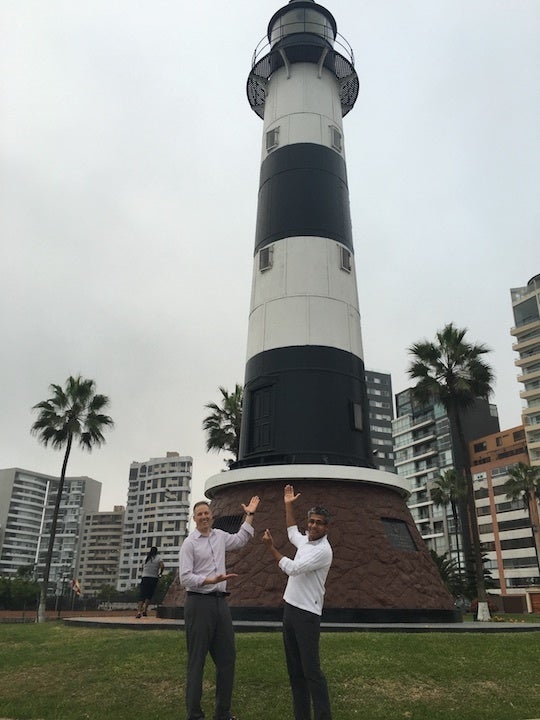 REAL LIFE. REAL NEWS. REAL VOICES.
Help us tell more of the stories that matter from voices that too often remain unheard.
This post was published on the now-closed HuffPost Contributor platform. Contributors control their own work and posted freely to our site. If you need to flag this entry as abusive,
send us an email
.