Today is World Toilet Day. Two stories illustrate why this is so important.
Sophia, 50, lives with 11 family members in Maputo, Mozambique. Up until two months ago, the family's toilet was a large tyre with sacks fastened to it in the front yard a few feet from the house. Roofless, it left the family at the mercy of rain or sun. Over the years, they had become used to the overpowering stench from the sack and the accompanying swarm of flies that invaded their house. They had learned how to position themselves over the hole, hovering above it, careful not to fall in. They endured the indignity of emptying the sacks in full view of guests and neighbors and had learned to turn a blind eye to the risk of sickness and disease from living in such close quarters to exposed human waste.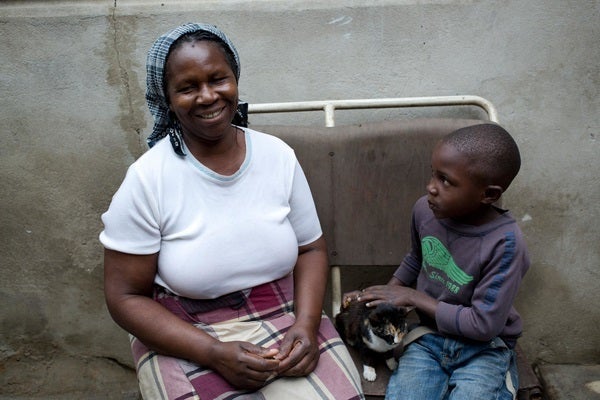 Thanks to WSUP (Water and Sanitation for the Urban Poor) an organization that helps millions of people who live in cities access water and sanitation, Sophia and her family have now upgraded their makeshift toilet to a brand new one that's safer, private, and hygienic. The flies have gone away, and her grandchildren can use the toilet without the fear of falling in.
Yvonne, her four children and 10 other family members live in another household in Maputo. She describes her toilet as 'bad'. Her pit latrine has filled up and costs 600 Meticais ($10) to be emptied. The latrine has a broken cement lid and lacks privacy, a source of embarrassment when neighbors walk by, one of many reasons why Yvonne is excited about getting a new toilet, 'This will be the first proper toilet that I have ever had in my life," she said.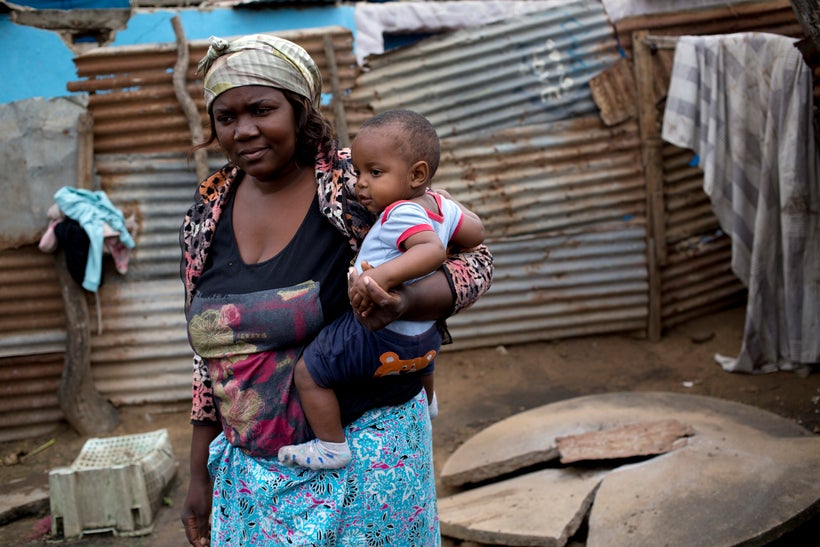 Sophia and Yvonne, share a story fairly common in Mozambique, where only a quarter of city dwellers have access to piped water and more than half don't have the most basic toilets. Adequate toilets are crucial in keeping children healthy and preventing the spread of diseases like diarrhoea, which accounts for the deaths of almost 1 in 10 children under the age of five worldwide.
On World Toilet Day, it's crucial to acknowledge the importance of toilets, but also those who help people like Yvonne and Sophia manage their challenging sanitation circumstances. We call them toilet heroes. Without them many more children would run an even greater risk of poor health. The job of maintaining safe toilets for the poor is not popular, but it's what these heroes do.
Lino, 22, is proud to serve his community as a fecal sludge operator. Lino and his colleagues brave taunts and jeers, but they provide a service that protects children from the risk of preventable diseases.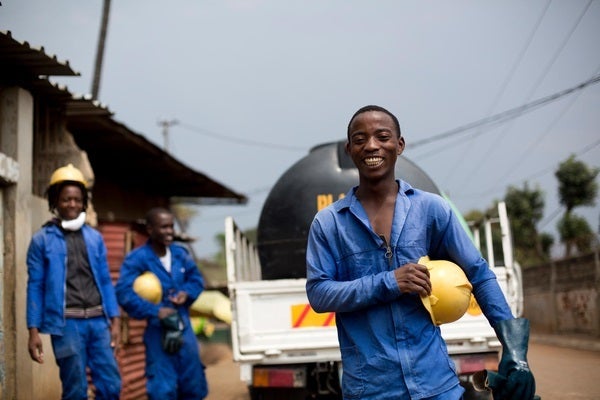 Despite the ridicule he often faces due to his choice of work, Lino is defiant. 'Many people would say this job is not good, but I don't care. Cleaning toilets is good for me as I am helping people to have good health.'
Lino and his colleagues are toilet heroes who play a key role in Mozambique, where water-borne diseases and diseases associated with poor sanitation and hygiene are rife. In 2015 alone, there were 8,858 cholera cases, including 65 deaths, in six provinces. Young children are particularly vulnerable. In fact diarrhoeal diseases are one of the leading causes of death among Mozambican children. . Infectious diseases due to an unclean environment is a major contributory factor and has also been linked to stunting - 4 in 10 children under 5 are severely or moderately stunted in Mozambique.
Mozambique is not alone. Today, 4.5 billion people do not use safe toilets, despite the fact that without them, deadly diseases spread rapidly. Some 892 million people around the world defecate in the open – that means feces are left in open spaces, bushes, fields, near streams, lakes and rivers. Around 700 children under 5 years old die every day from diarrhea linked to poor water, sanitation and hygiene. The use of safe toilets saves lives and gives children the opportunity to grow up in a healthy environment and live with dignity. But sadly, toilets don't get the attention they deserve.
Countries like Mozambique are tackling their sanitation problem; others must do the same so children can grow in a clean, safe, uncontaminated world.
UNICEF works in over 100 countries worldwide to improve water and sanitation services, as well as basic hygiene practices. Last year, UNICEF's efforts provided nearly 14 million people with clean water and over 11 million with basic toilets
Calling all HuffPost superfans!
Sign up for membership to become a founding member and help shape HuffPost's next chapter
This post was published on the now-closed HuffPost Contributor platform. Contributors control their own work and posted freely to our site. If you need to flag this entry as abusive,
send us an email
.