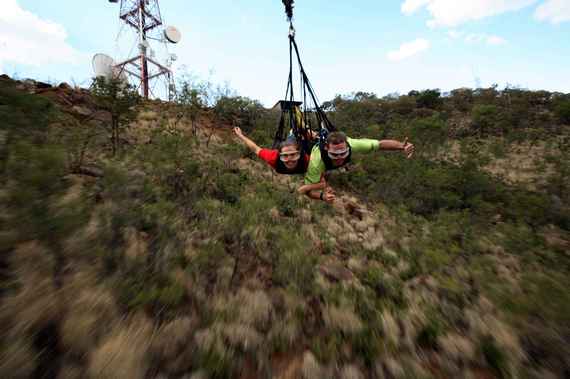 Combining speed, height, and a totally flimsy harness that in no way looks like it can hold you up, ziplining is sheer excitement meets pure terror -- an exhilarating ride atop some of the planet's most gorgeous landscapes. But which lines are worth the zip? From 165 feet underground to 1,000 feet in the air, here are six of the world's longest, fastest, and wildest.
The Beast -- Orocovis, Puerto Rico
Scare Factor: Suspended 1,000 feet in the air, this zipline's been named the highest in the world. Upon reaching the platform, you'll strap yourself in face down, "Superman Style"; from there, you can soak in the view of the rainforest, rivers, and valleys below as you fly down the mountain in a two-minute, adrenaline-filled rush.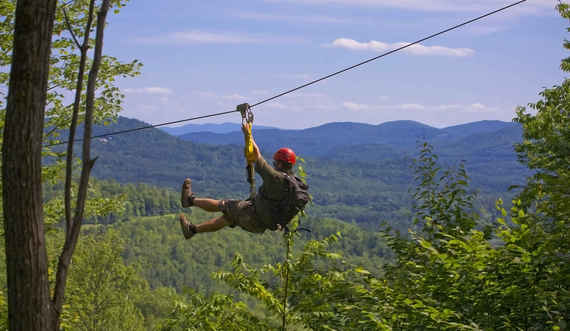 SkyRider -- Hunter Mountain, NY
Scare Factor: Why head to a tropical locale when you can zipline year round in the scenic, not-at-all-congested-in-the-Winter, Catskill Mountains? Soaring nearly 600 feet above the ground, SkyRider's the longest and highest canopy tour in North America and features five separate lines with side-by-side racing zips, so you can compete with friends.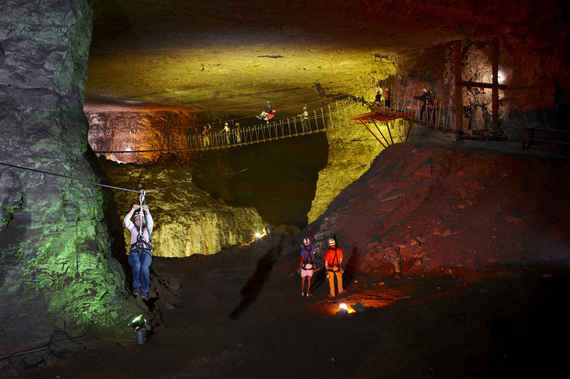 Mega Zips at Mega Cavern -- Louisville, Kentucky
Scare Factor: Looking to up the ante when it comes to thrills and shrills? Then head 165 feet below the Earth's surface to the only zipline on the planet that's totally underground. Suspended 70 feet in the air, the ride features six lines in a cavern that boasts 17 miles of passageways, all of which are beneath one of the most hipster cities in America, Louisville. End your tour by racing friends on the dual line.