Do you need a detox, want to unplug, enjoy a great night's sleep and just get away from it all? Try these exotic, remote and supremely gorgeous destinations; from the Caribbean to Scandinavia and all the way over to Indonesia. Tried and tested first hand, trust us, this is just what the doctor ordered.
When was the last time you saw the sky full of stars at night? If you cant remember, you're long over due for a stay at the luxury resort and spa, Kamalame Cay, Andros Islands, Bahamas.
It's the ultimate long weekend getaway. The flight is only 3 hours from NYC, about an hour from Miami. Once you arrive in Nassau it's a short small plane ride, jet or helicopter over to the Island of Andros, then a short car ride and 10 minute ferry to this secluded private island. As they say, enjoy the journey, not just the destination…After all, testing your sense of adventure is what traveling is all about!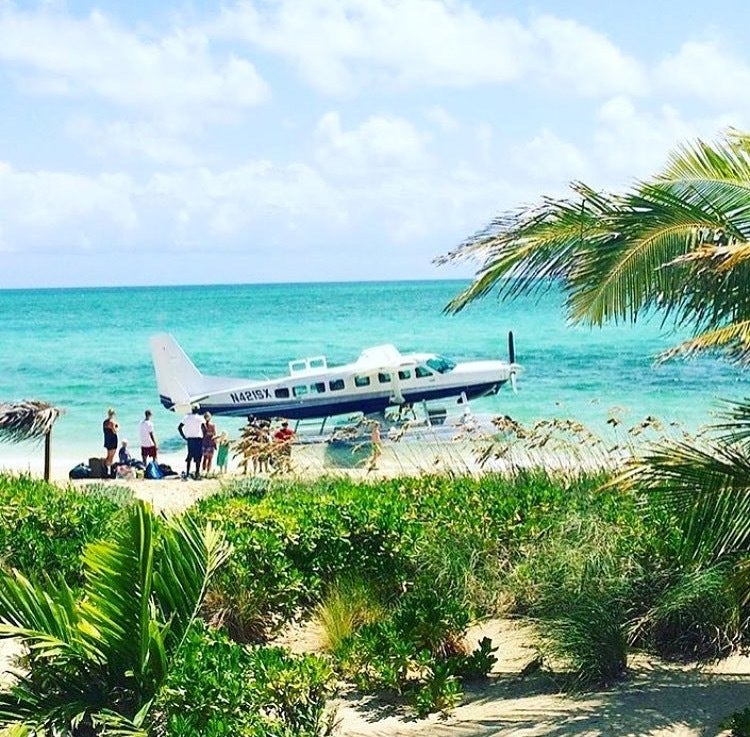 On arrival, city life is a distant memory. You are whisked onto a golf buggy and handed a cocktail that will make your insides sing.
The resort is spacious, surrounded by lush green landscape and sparkling blue water. Each villa is completely private, positioned right on the sand in front of the ocean, giving you a sense you could be the only ones on the island. The architecture is simple and interiors can be described as the ultimate in beach-chic, which only enhances your sense of calm and ease around the place.
Take advantage of the no Wi-Fi or TV to lounge and relax in your slice of private beach paradise, which includes hammock, lounge chair and of course the glistening ocean.
Every part of the experience fosters this idea of 'tuning out' which allows you to relax in record time. The staff quietly leaves a breakfast basket at your door each morning, so no need to rush into the dining room. The basket is filled with delicious fresh fruit, warm pastries, juice and eggs…just perfect. Of course breakfast wouldn't be right without some fresh brewed coffee, which comes with the basket in a thermos, so it stays warm and delicious, even if you decide to sleep in. These touches make a world of difference and can really make a resort stand out from the rest.
Make sure to book in for some of the great activities they have to offer too. The scuba and snorkeling is a must-do while you're here. We jumped onto the resort's boat and adventured out to 3 gorgeous destinations spots in the ocean to take advantage of the spectacular sea life, coral and creatures that lurk beneath the crystal blue waters. After a few dives in and out at different locations we were offered a cold glass of Rose to sip on whilst exploring private beaches and dipping our toes in the ocean, it doesn't get more luxurious than that.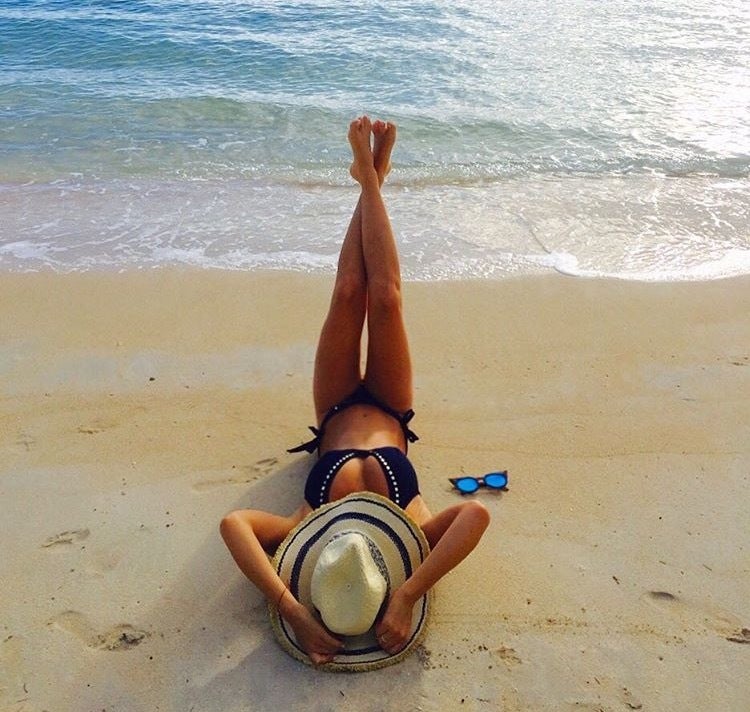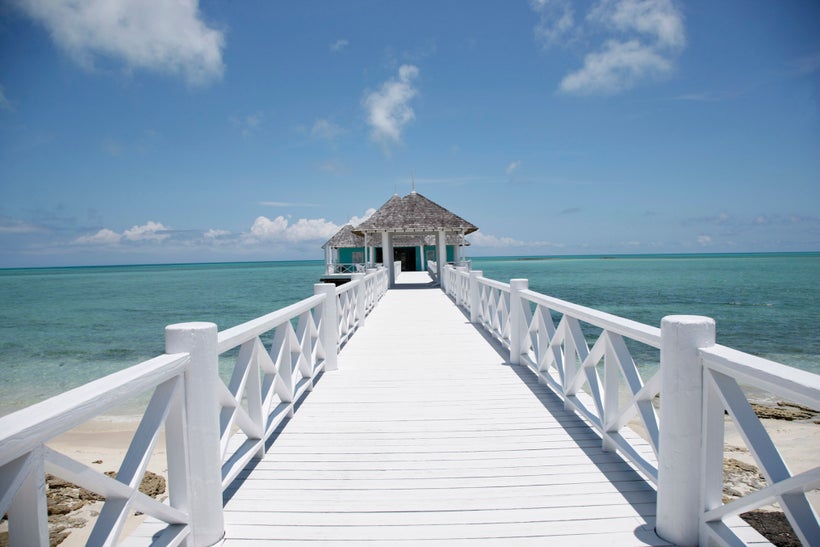 Be dazzled by the stars at night. You could take your personal buggy back to the villa after a great dinner, or enjoy a slow stroll and enjoy the warm tropical air. Take the time to look up and be reminded just how small we are; it's a great feeling. Three days here will make all the difference to your state of mind. You will leave feeling a few pounds lighter and completely at ease. What's not to love about that?
Destination 2: Scandinavia
Set in the picturesque surroundings of Copenhagen's countryside, about 10 miles outside Fåborg, 1.5hrs from Copenhagen, is the fairytale-like boutique Inn known as, Falsled Kro. Established in 1744, the simple, whitewashed, thatched-roof cottage is an exclusive Relais & Château property, with 19 rooms and an award-winning restaurant, which serves chic, regional cuisine.
The design retains an old world charm with modern luxuries and insanely romantic settings. Step into the lobby, aka the "living room" and you'll be surrounded by oil paintings on the walls, antique liquor cabinets, a large brick fireplace and unique, classic Danish furniture. Even though its style is traditional, with an old-world charm, the owners have managed to inject a cool factor and made this space very Instagram-worthy. In the wintertime it feels extra cozy here or "Hygge" as its referred to in Denmark. "Hygge" is the Danish word for "coziness" and can be best described as creating a warm atmosphere and enjoying the good things in life with good people.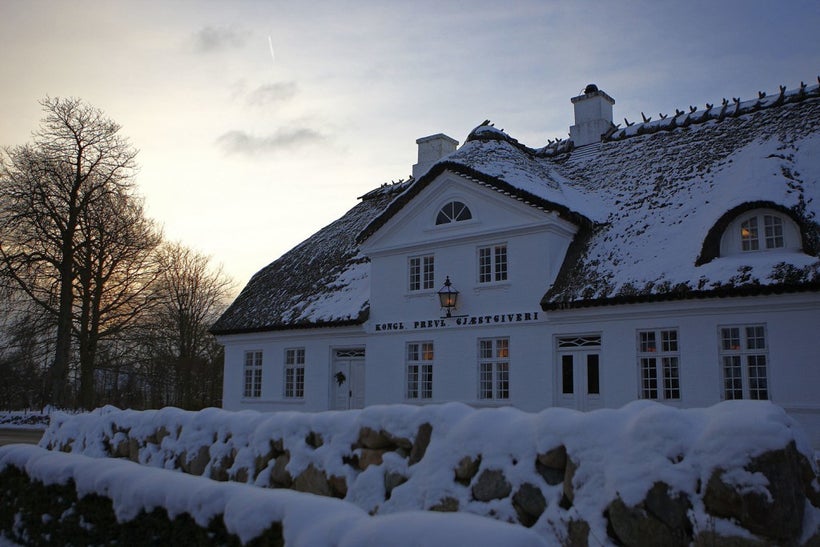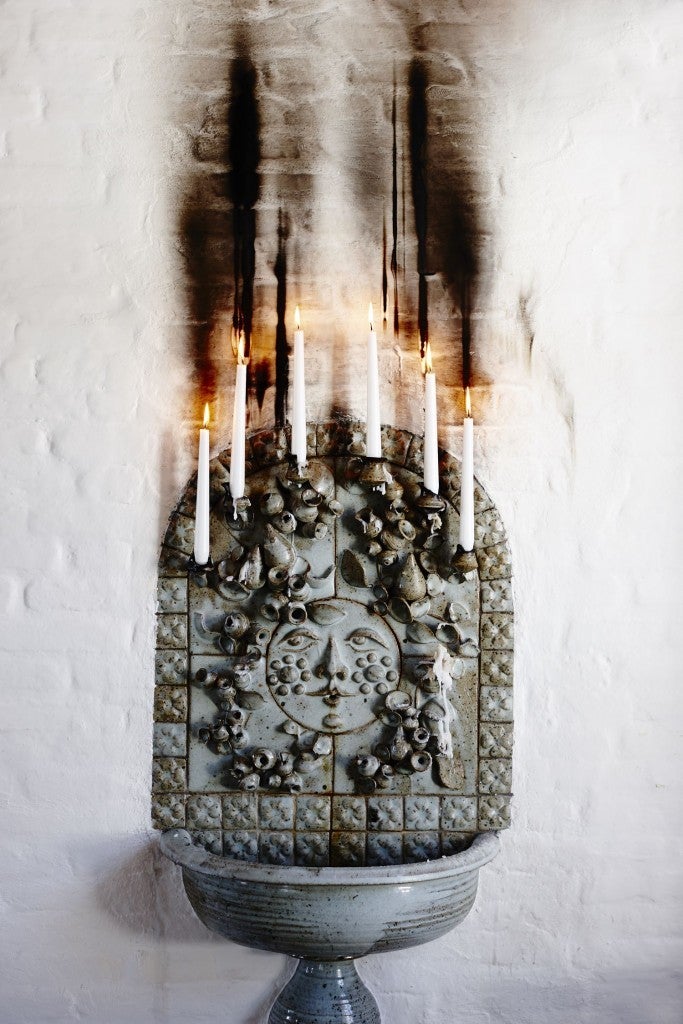 Falsled Kro is surrounded by gardens and has a view overlooking the ocean. What separates this luxury retreat from others really comes down to the food. The kitchen Almanac is a chef's dream and a foodie's heaven. Everything served is based on seasonal and local produce. They even have a small vegetable and herb garden on the property, making this a modern, healthy and culturally rich experience for those fortunate enough to dine here.
Dinner here is somewhat of an event, staged by multiple spaces and surprises. First you are welcomed into the living room where you can enjoy a glass of Pinot Champagne and your bite size amuse-bouche by the fireplace. Next, walk through a dinning room with soft whitewashed, antique wooden floors past the kitchen with the wood-fire open oven. Finally, you are seated in the glass-enclosed dining room, overlooking the garden and ocean in the distance. Select from 4 or 6 course feast and choose to include the wine pairing too. Enjoy everything from Jerusalem artichoke compote with apples and bacon in the fall, to new potatoes with shrimps and chives in the summer.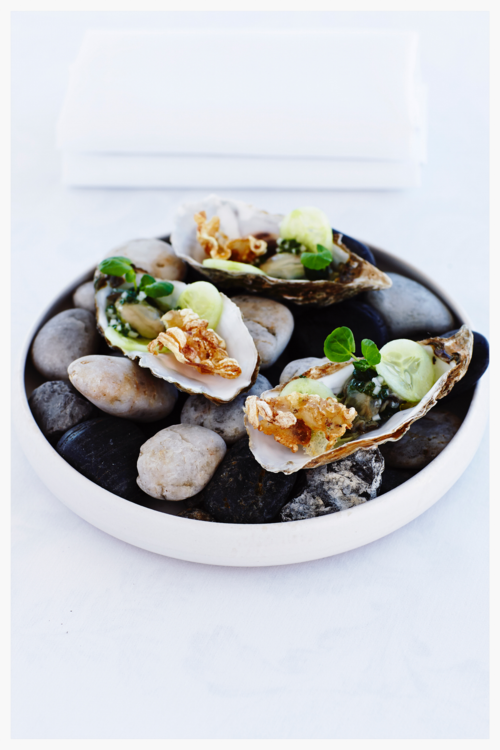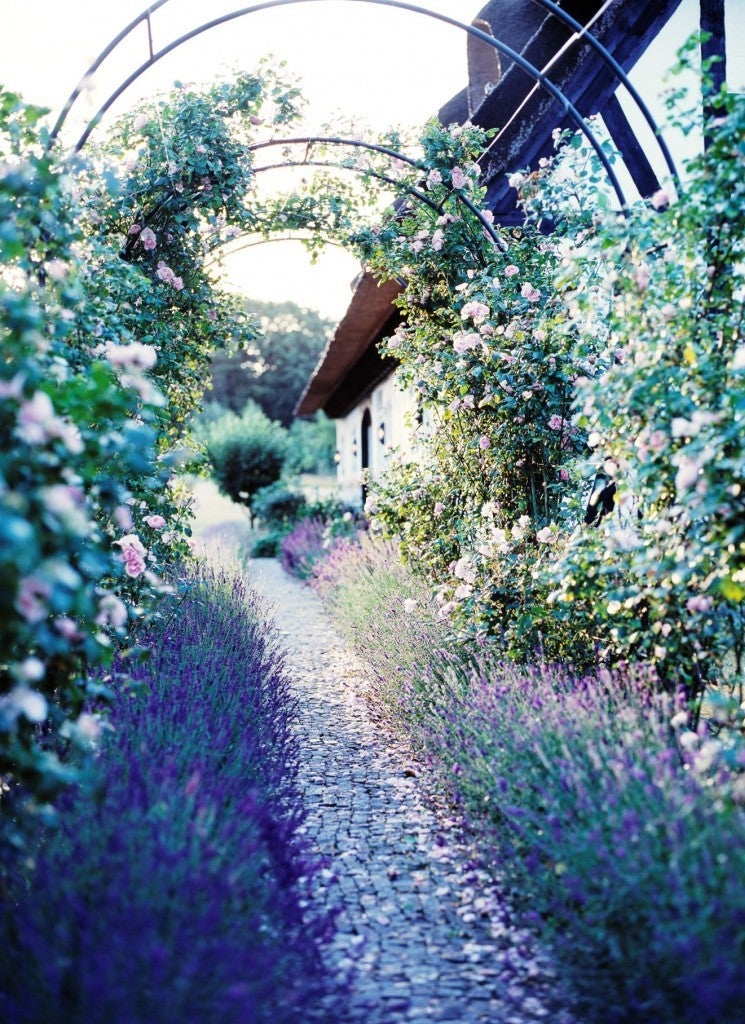 The grounds are large and reach out onto the waterfront. The villas are located right on the endless lawn, designed for the guest to have the pleasure of stepping out onto your private terrace and catching a glimpse of the sparkling waterfront beyond.
The suites are Hygge and yet still spacious. Enter and you're welcomed by a gorgeous living room inclusive of a fireplace and chopped wood ready for a great night in. The bedroom is located on the mezzanine, with a small window framing the view out to the luxurious grounds.
If you're looking for something unique that's perfect year-round, Falsled Kro has to be on the list. Indulge, and take someone special with you to spoil.
Tugu Resort & Spa, Sire, Lombok
Bali's little sister island Lombok has the innocence and untouched beauty reminiscent of it's big sister island Bali, from years past. In fact, traveling through the streets will literally take you back to the days of the traditional horse and carriage, which is commonplace in Lombok. This is really the road less traveled.
A 1.5hr boat ride from Bali, which glides past its neighboring magical Gili Islands, we finally arrived at Lombok and head to Tugu Hotel Lombok, a luxury resort destination, set on the white, sandy beaches of Sire.
Planning an itinerary here is easy. Topping the list of things to do: relaxing is the spa, followed by a cooking class and a visit to a traditional market. This may seem like a simple plan, though sometimes that's all you need.
The translation of "Hening Swarga" means "heavenly silence", and if you're like most of us, running around in our busy cities, frantic all day long, there is nothing better than knowing you're headed for a massage treatment that's defined by its tranquility. Tugu Hotel's Hening Swarga Spa is situated facing the beach, and this open-aired pavilion allowed for the natural tunes of the ocean to filter through while a talented masseuse relaxes every stress-filled muscle.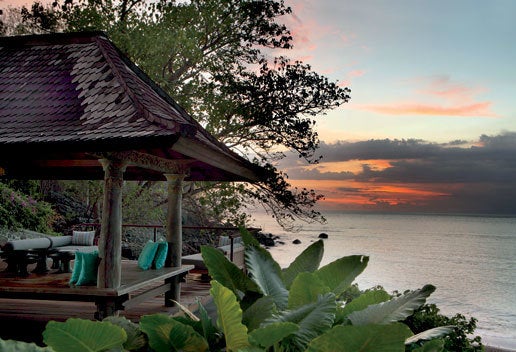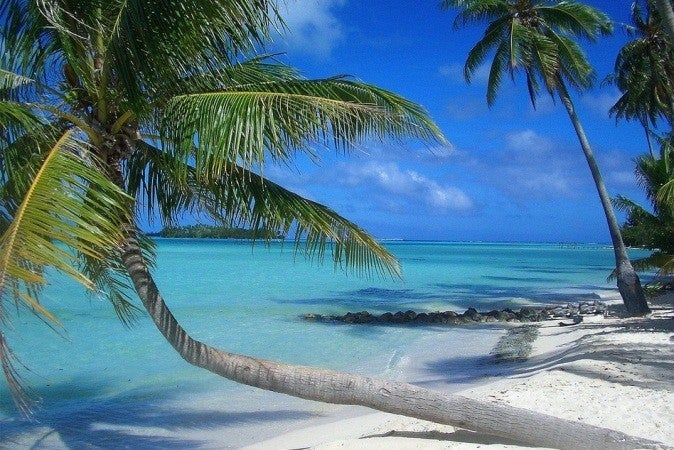 Next on the to-do list is head to the ancient markets of Sembalun and bring $10 with you to play with… you'll be amazed with the things you end up buying. Here, you'll find everything from spices to fabrics, exotic fruit or traditional Lombok-style sweet breakfast. I couldn't resist purchasing a couple of traditional Balinese dresses, cute sandals, woven baskets and a fabulous fabric bag. This is a local market and not recommended for tourists alone, so make sure you come with a guide to ensure you get the most of the experience.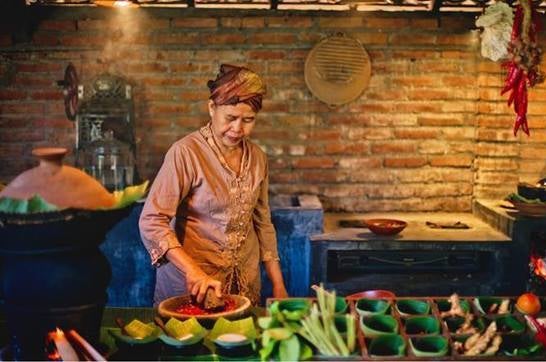 Finally, an exotic escape isn't complete without trying its cuisine. Lombok is a destination where you'll gain a fantastic insight into the flavors and history of this island through taste. Guided by the head chef from Waroeng Tugu, the menu spoke of ancient traditions and an exotic richness behind Indonesian dining. Enjoy the meal at Tugu's Lara Djonggrang Bar, a traditional hut open-aired fit-out with hundred-year-old thick, wooden benches, a long old teak bar and incredible artworks. Eat, savor and indulge in flavors, sounds and simplicity of Indonesia. Feeling this far away from home never tasted so good.
Calling all HuffPost superfans!
Sign up for membership to become a founding member and help shape HuffPost's next chapter
This post was published on the now-closed HuffPost Contributor platform. Contributors control their own work and posted freely to our site. If you need to flag this entry as abusive,
send us an email
.