Credit: Antony McAulay/Shutterstock.com
Before deregulation in the late 1970s, a plane ticket from, say, Dallas to LA could cost more than $500. In 1970s dollars. Today, you only pay that much for the same route if you're buying last minute, or are really bad at shopping for airfares. So why, as the price of everything else has gone up, has the cost of air travel plummeted? Well, a lot of factors. But since we're not economists, we'll keep it simple: a big reason is budget airlines.
These no-frills carriers strip down the flying experience and offer cheap fares that the larger airlines must then compete with. But despite what you might think after flying Spirit Air, not all low-cost airlines offer a totally miserable trip. Nope, in addition to helping revolutionize the economics of air travel, some of them actually provide passengers with flights that are pretty much equivalent to their bigger competitors. And while, yes, we fully acknowledge that people have complaints with EVERY airline in business today, these 10 budget carriers stand above the rest.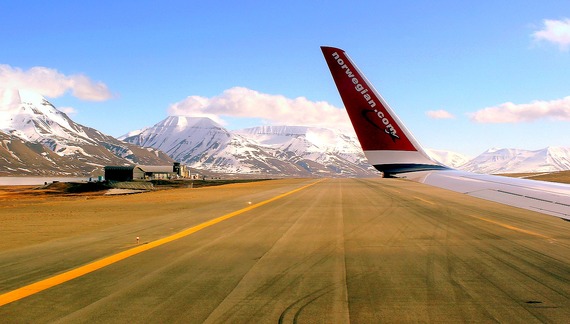 Credit: Flickr/calflier001
Norwegian
Based in: Norway (duh)
Where it flies: Again, Norway! But also the US, Caribbean, Middle East, and Bangkok.
Why it's more than just cheap: When we tell you about money-saving tips like flying through hidden cities and paying in foreign currencies, this airline is always in the conversation. It's been known as a top low-cost carrier in Europe for years, but now that it regularly offers nonstops from the East Coast to Europe for $250 each way, it's become a major player in America too. Norwegian also offers reasonably priced fares from the US to the Caribbean, a destination that is often more expensive to reach than Europe.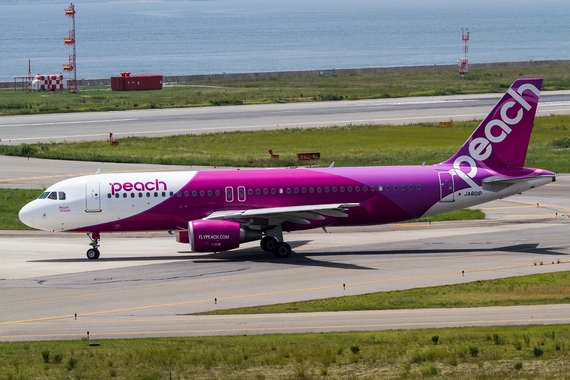 Credit: Flickr/ken H
Peach
Based in: Japan
Where it flies: Japan, Korea, Hong Kong, and Taiwan
Why it's more than just cheap: In true Japanese fashion, the country's low-cost carrier operates with staggering efficiency. It's actually figured out that boarding from the outside-seats-in is quicker than by row. Amazing. Onboard, you can buy Japanese specialty foods like ramen noodles, curry puffs, and peach ice milk, and wash it down with a cold Sapporo.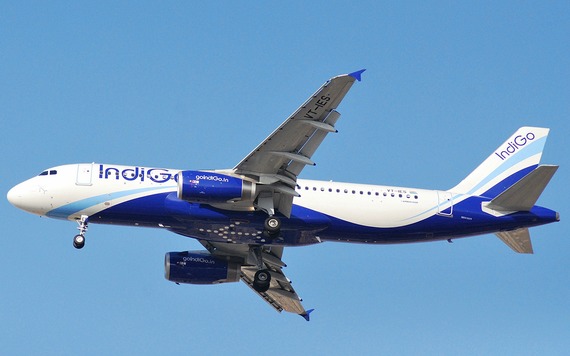 Credit: FLICKR/KURUSHPESHWAR
IndiGo
Based in: India
Where it flies: India (39 destinations), Dubai, Bangkok, Singapore, and Oman
Why it's more than just cheap: IndiGo has figured out how to be the largest and most profitable airline in India. And it took the company less than a decade to do it. In fact, it carried 40% of Indian air traffic in 2015 and credits the success to a combination of stripped-down service -- there's no first or business class, nor are there any airport lounges -- and having faster-than-average turnaround times with planes that stay in the air nearly 12 hours a day.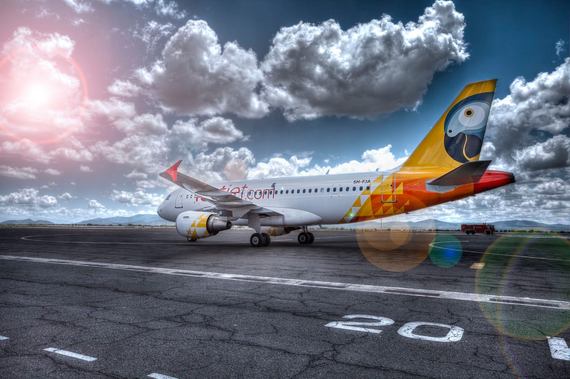 Credit: Fastjet
fastjet
Based in: Tanzania/United Kingdom
Where it flies: Kenya, South Africa, Tanzania, Uganda, Zambia, and Zimbabwe
Why it's more than just cheap: For decades, traveling within Africa was either prohibitively expensive, or prohibitively unreliable. Enter fastjet, Africa's first large budget carrier to bring affordable, dependable inter-African flights to six countries. Though other carriers have popped up, fastjet remains the biggest; and it still flies to the most destinations. Just don't be alarmed when you go to this "low-cost" carrier and see airfares in the six figures -- remember, they're all priced in Tanzanian shillings, which are about .0004/dollar.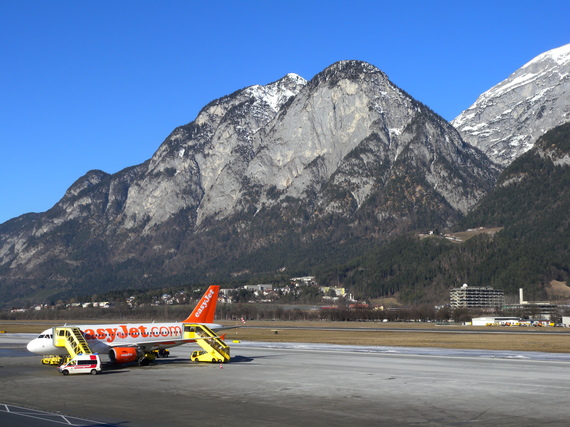 Credit: FLICKR/OBERAU-ONLINE
easyJet
Based in: United Kingdom
Where it flies: Europe, North Africa, and the Middle East
Why it's more than just cheap: The UK's largest airline boasts an innovative program called "Inspire Me," where passengers enter a departure city and easyJet shows them the cheapest weekend getaway fares to random destinations. It's not exactly signing up for travel to a mystery location, but it's still encouraging spontaneous travel through low prices. Until last year, easyJet had won the World Travel Award for Europe's Leading Low-Cost Airline six straight years.
Popular in the Community