Danish entrepreneur extrodinare, Ilse Jacobsen, developed one of Denmark's most sort after destinations, by opening the luxury spa KURBADET, by ILSE JACOBSEN, in her hometown of Hornbaek. Kurbadet, located 45 minutes from the centre of Copenhagen and positioned just 5 minute walk to the beach, is the perfect spa for ultimate relaxation, wellness and self–indulgence, offering a range of luxurious body and beauty treatments with a world-class Nordic style restaurant to round off the experience.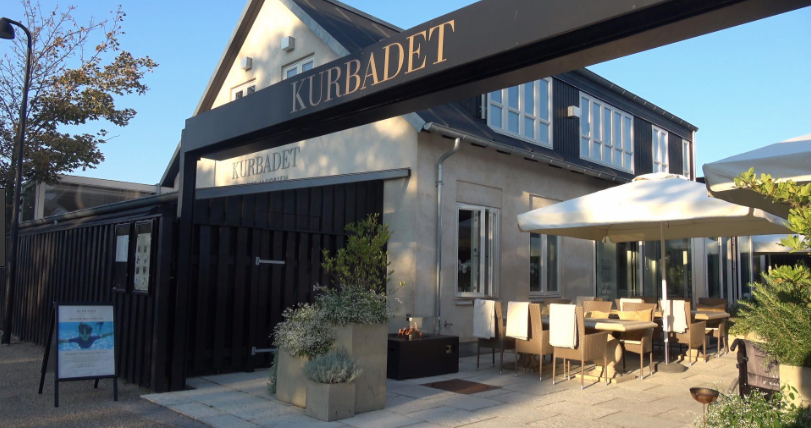 Ilse developed her own professional line of beauty products called ILSE by ILSE JACOBSEN, which are used in all treatments. Developed in collaboration with Dermapharm, one of Denmark's leading skincare manufacturers known for its superior quality, which is reflected in everything that Ilse's launches. Being able to treat yourself at home with these products after you have left the spa is an added bonus. Can't choose between the treatments? Try the facial, which is really a blend of facial and foot massage. The Ilse products are perfect for any skin type, and even during harsh Danish winter, you're skin will be glowing after this treatment. Unfortunately, 60 minutes just flies by, and you'll be begging for a little longer.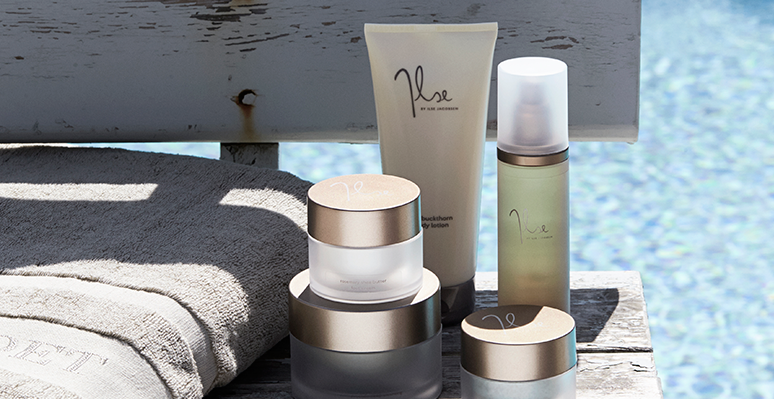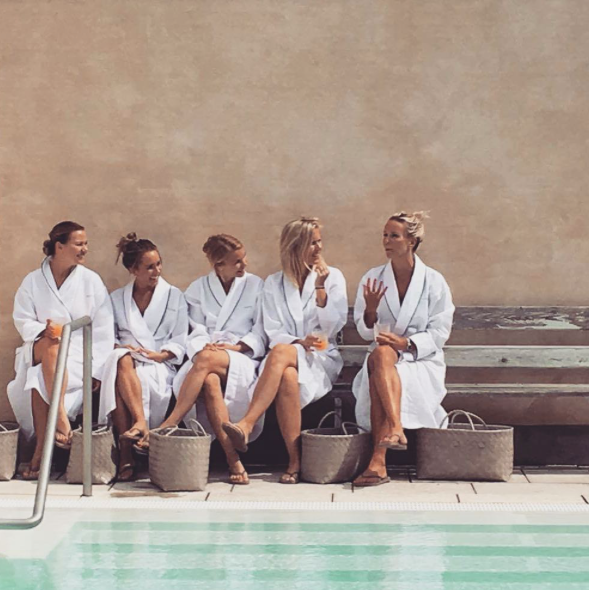 The restaurant Kurbadet is located at the entry of the Day Spa. Start the day with your Spa treatments, sauna, dip in the heated pool, followed by a leisurely lunch at Restaurant Kurbadet. Fresh Nordic style cuisine including seafood and fish dishes are delicious and taste that much better when followed by a glass of Champagne.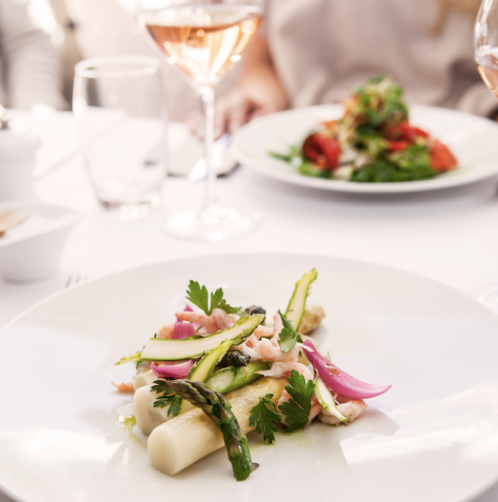 Why travel all the way back to the city, when you could stay at night at nearby hotels, a short cab ride away. One option is Helenekilde Badehotel, which is sensationally beautiful. A Kolpin Hotel, Helenekilde Badehotel is perched on the edge of the Kattegat Sea, its large balcony accommodates groups and parties and is perfect for a Scandinavian summers day. The interiors have a nautical, Nordic relaxed feel, and a late summers dinner is great to enjoy while watching the sun set.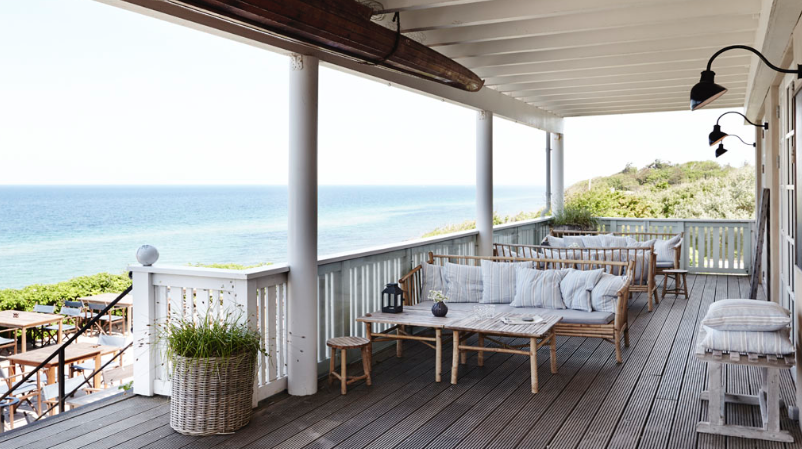 Other accommodation in the area include Strand Hotel, a great B&B feel and part of the Kolpin Hotel group too. With simple, smart, Danish design, this boutique hotel is great value with gorgeous attention to detail.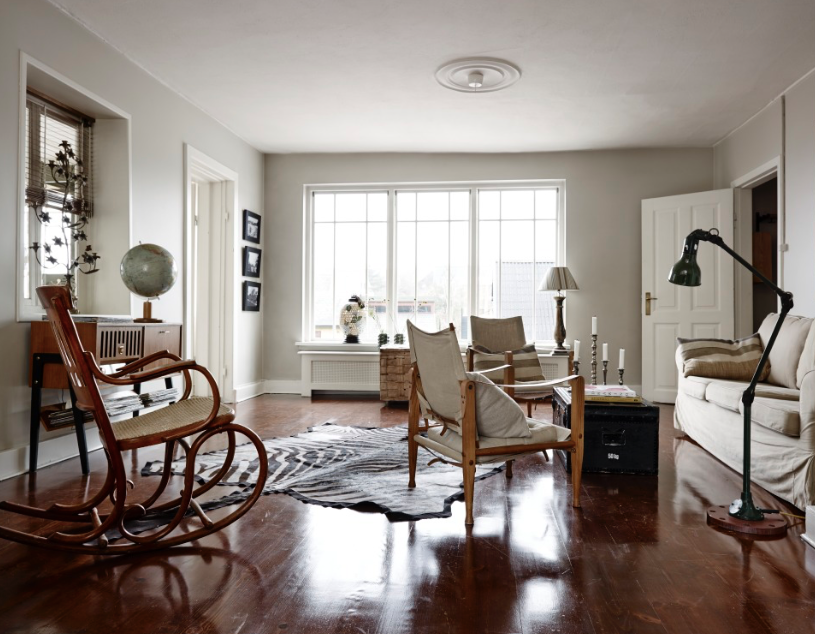 Discover Denmark's best kept secret for yourself next time you're planning your next European spa getaway.
When you stay at the Dream South Beach, a visit to the Shala Spa is an absolute must. From the moment you walk into this space, the hot beat of Miami calms down and you are instantly at ease. Beatrice, the massage therapist, treated us to a Shala tailored massage. A blend of modalities orchestrated in tandem to the body's demands to foster healing and total wellbeing.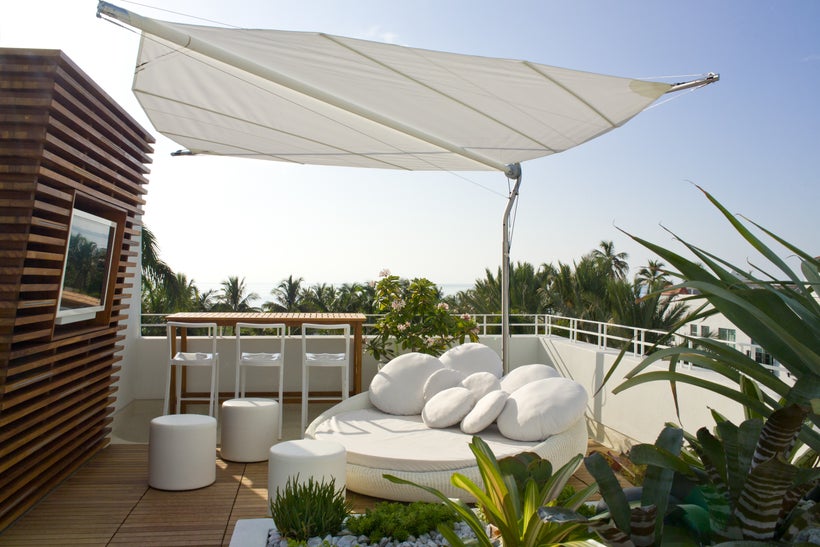 Enter the treatment room and snuggle up in a luscious bed with warm towels and the mood is set by various melodies that instantly unwind the mind. Once you are at ease, a soft aromatherapy massage follows. It felt almost trance like to be on that table. Your body will feel like it stepped into another place and time and after a long stretch on the table, you will feel whole again.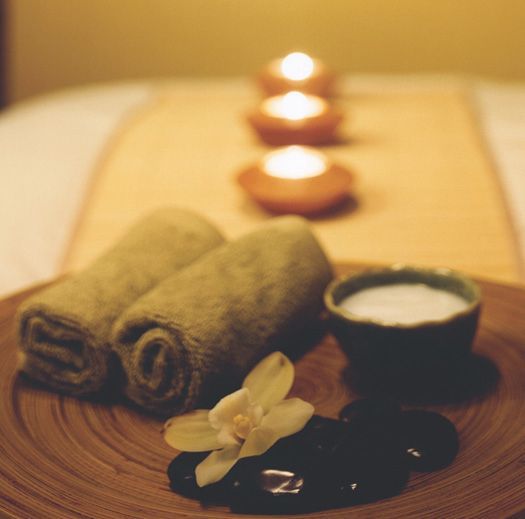 The spa offers a wide range of services to choose from so get ready to relax. Prices start at $130 for 60 minutes, or try the 90 minutes for a special price of $175. Don't underestimate the benefits from a massage. When you're relaxed and happy, the world is a better place.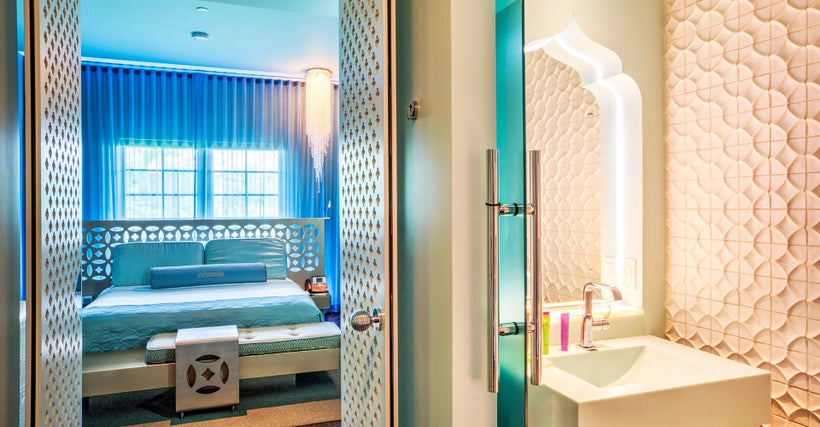 It's worth booking a night at the Dream Hotel in Miami this winter to escape the cold and indulge in a weekend of fun and relaxation by the beach. Just a five minute stroll to famous South beach and all its fun night-life, its a great option when looking for value in Miami. With their spacious rooms and the signature Dream bed, after a weekend here you'll feel rejuvenated and ready to face reality again.
The Sense Spa has sleek, Asian-inspired interiors and a seductive atmosphere with dimmed lighting, glowing lanterns and aromatic aromas that fill the air. Ideally, arrive 30 minutes before the treatment to be able to relax in the detoxing sauna and steam room, followed by some QT in the sanctuary room where you relax in your cozy hooded white robe, read the paper of magazine and help yourself to healthy snacks and herbal teas.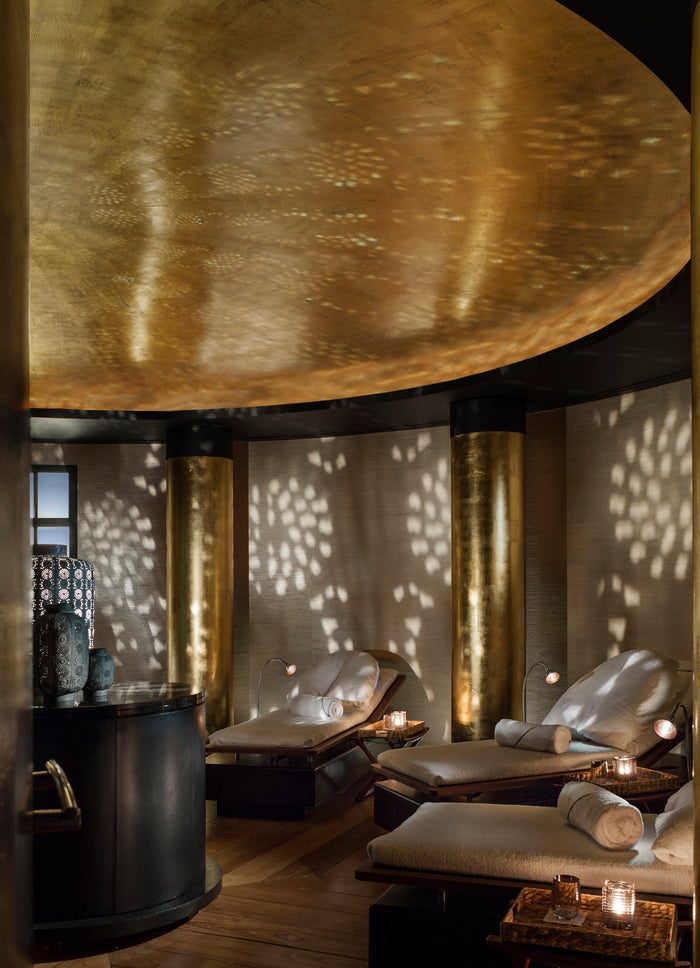 The Sense Spa includes the famous Face Place as part of their deluxe spa menu. The skin care experts at Face Place have been trusted by Hollywood for over 40 years, famously coveted by A-listers and beauty aficionados at their West Hollywood and New York Clinics – now available in London too.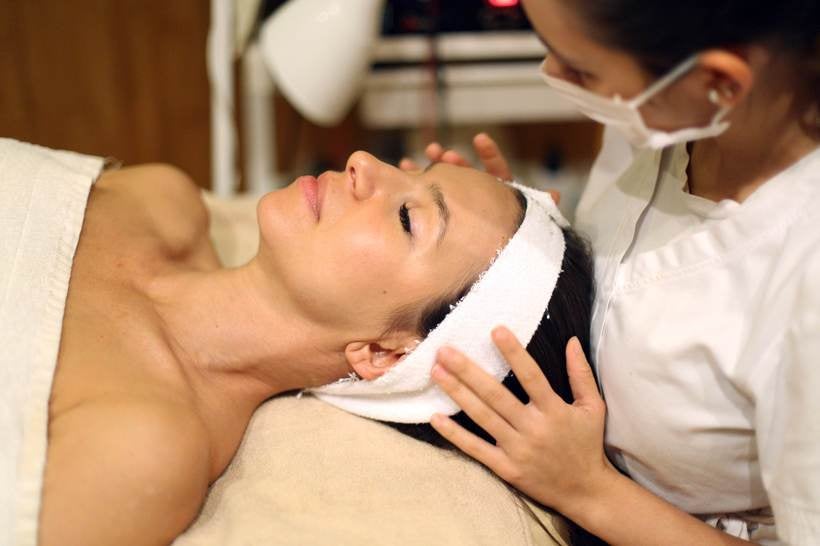 The facial is super relaxing and includes an incredible shoulder and neck massage, while the mask works its magic. It's a combination of techniques that delivers as promised, and it's not just me noticing. I met a friend afterwards for lunch at the Hotel's restaurant, Holburn Dinning Room, who mentioned my skin looked "glowing" (without being prompted!). With complements like that, it's a 100% worth it.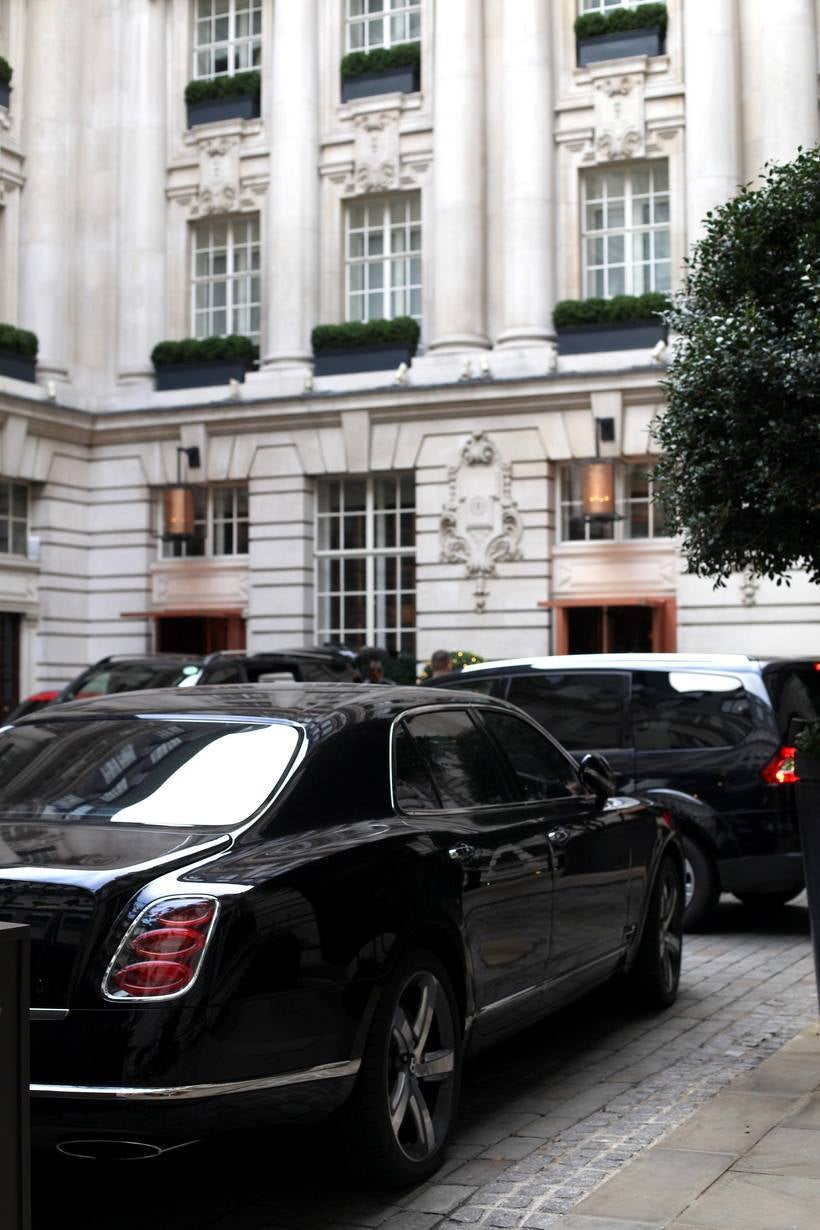 The Rosewood hotel has to be one of my top picks for luxury hotels in London. Apart from being a glamourous hotel, their Spa is one of the reasons staying here is a must.
Calling all HuffPost superfans!
Sign up for membership to become a founding member and help shape HuffPost's next chapter
This post was published on the now-closed HuffPost Contributor platform. Contributors control their own work and posted freely to our site. If you need to flag this entry as abusive,
send us an email
.