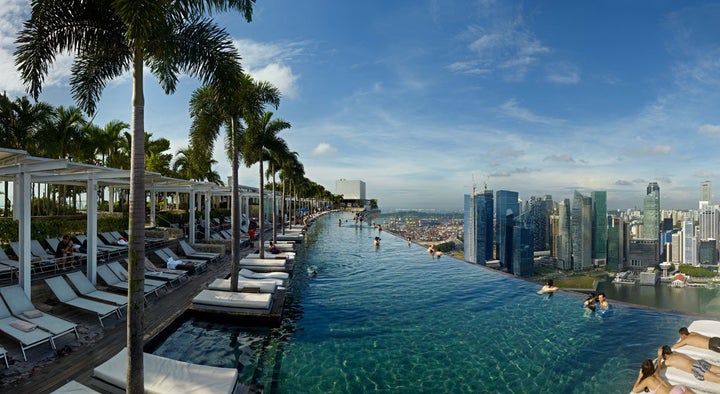 Looking to beat the heat this summer? With July having been the hottest recorded month since 1895, the hotel price comparison site www.trivago.com presents the best hotel pools worth diving into. Each international hotel property selected received exceptional reviews from travelers and had an overall quality score ranking greater than 80 percent.

Whether overlooking the snowy peaks of Switzerland, the blue waters of the Aegean or the Singapore skyline, all of the hotels selected have one defining characteristic in common: their exceptional pools. These man-made works of art are proof that sometimes human creation can compete with the beauty of nature.

Here are the top picks...
Great Hotel Pools
Related