 I am pleased to begin the first of several installments of a huge project I have been working on since 2007: the World's Fair Project. I have been photographing the remaining sites and structures of world's fairs internationally and examining how a temporary, spectacular event can permanently affect a city. At this point in time, I have been to Paris, Seville, Barcelona, Brussels, Spokane, Seattle, San Diego, New York, Buffalo, Chicago, Philadelphia, New Orleans, and Knoxville for the project, and my goal is to ultimately photograph every remaining site -- 20 down, and about 30 to go!
For each site, research and development before the shoot plays a major role. Who were the key players -- architects, designers, political figures -- coordinating the fair? What important architecture was conceived and constructed specifically for it? Did this exposition permanently affect the reputation of that city (like the Eiffel Tower of the 1889 Exposition)? Is the remaining fair architecture still a monument, is it abandoned, is it repurposed, or was it demolished? These are all concepts that I consider very carefully before actually traveling to a shoot.
When I get to a site, I spend about 3-5 days shooting, scouting the area with an original fair map and retracing where the original structures would have once stood. The resulting images have come to show a wonderful variety and indicate the ultimate arbitrariness of urban preservation and collective cultural memory; in Paris, I photographed the Eiffel Tower; in Philadelphia, some lovely Victorian toilet buildings from 1876; and in Chicago, the empty place on the shore of Lake Michigan where the enormous 1893 Manufacture Liberal Arts building once stood. The next shoot will be the 1967 site in Montreal, and hopefully the 2010 Shanghai thereafter.
To begin this series of slideshows, I am presenting some of my favorite -- and oddest -- structures, mostly hailing from the 1950s and 1960s. Hope you enjoy the pictures.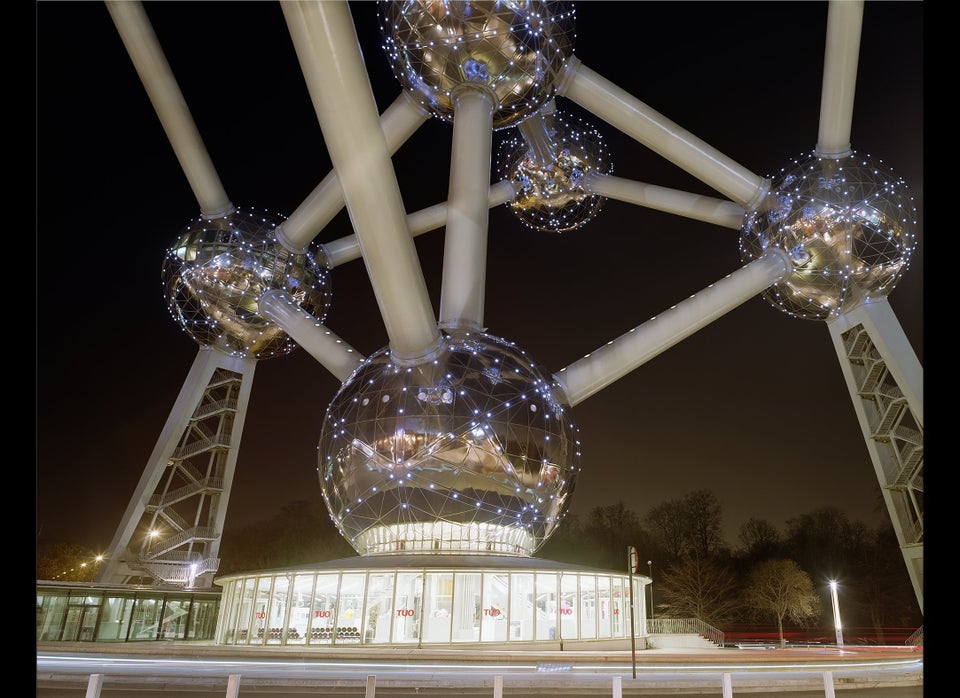 The World's Fair Project: Outer Space Structures
Popular in the Community