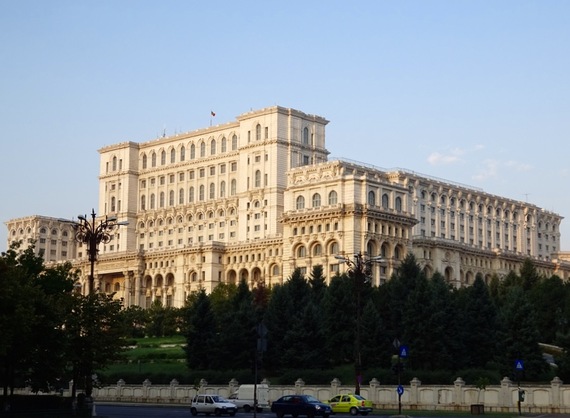 We've seen a lot of superlatives in our four years as global nomads, but in Bucharest we met up with a unique one: the world's heaviest building. During the 1980s dictator Nicolae Ceaușescu decided Romania should have a massive world-class building to reflect the country's might.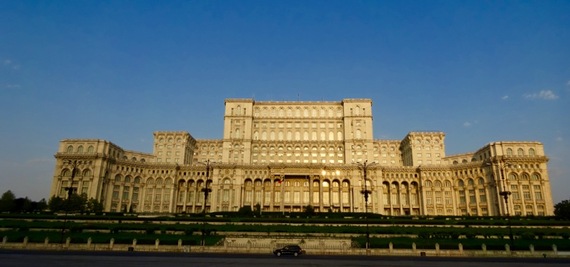 He razed about 1/6th of the city to build this monument to himself. A good chunk of the old city was demolished along the way. Now known as the People's Palace, it houses the seat of Romanian government. It was designed by 28-year-old Anca Petrescu.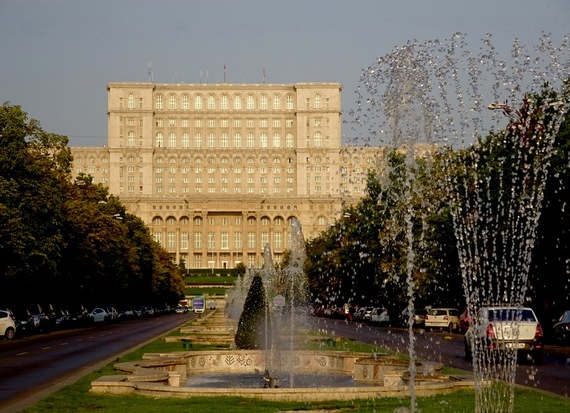 The building holds over one thousand rooms and is made of all Romanian materials. There are an additional eight floors which are underground. It also hosts the National Museum of Contemporary Art. Ceaușescu never saw the building completed. He was executed on Christmas day, 1989, after a bloody revolution.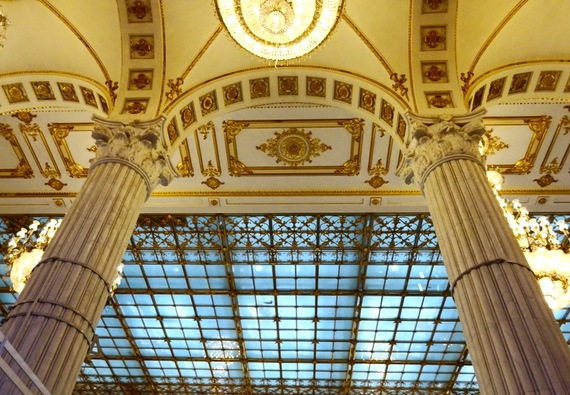 This building and more can be seen on a "Communism Tour" of Bucharest put on by a local group of history buffs called the Interesting Times Bureau. For those seeking something a bit lighter, they also offer city walks focused on street art, night life, hidden gems and more.
Our guide, Roxana, met us at the Plaza of the Revolution with a traditional welcome of a salted pretzel. We stood on the spot where the rabble first started to rouse on December 21, 1989 where they started interrupting Ceaușescu's speech with calls for revolution. The Army cracked down which led to several days of violence before Ceaușescu's quick capture, trial and execution.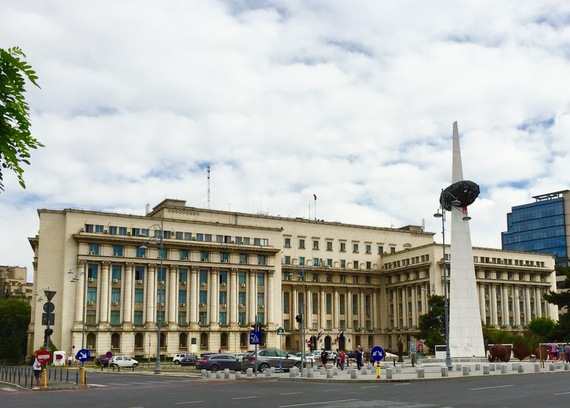 The balcony over the entrance to the building above is where Ceaușescu made his last speech. The plaza is now marked by the pylon commemorating those who lost their lives here.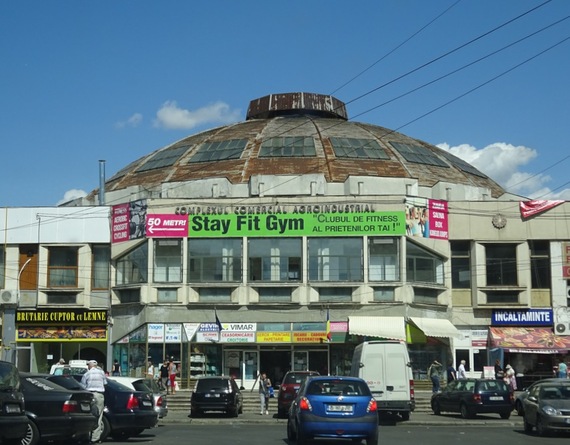 An unusual domed building represents one of the many food halls known as Hunger Circles which were dispersed throughout the city during the communist era. The leaders didn't want people eating dinner at home where they could freely discuss their dissatisfaction with the regime in private. They preferred the people be out in the open where they could be watched.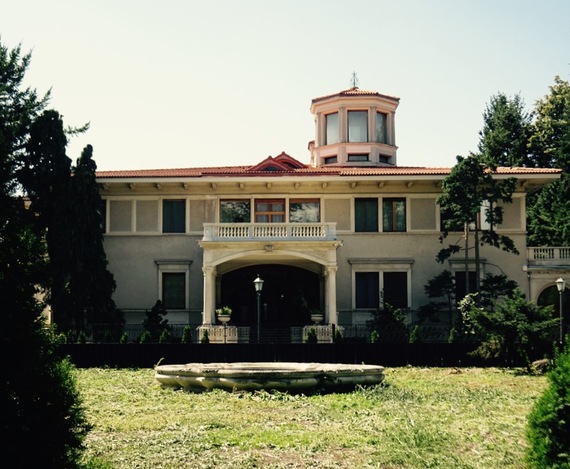 We also visited the neighborhood where the communist party apparatchiks lived. As is usually the case, their homes were much nicer than the common folk. We stood outside Ceaușescu's former home, which was surprisingly modest, and learned that if we had been standing on that same spot 30 years earlier we would have been arrested and executed. Times have certainly changed for the better in Bucharest.
Roxana noted, "We show the bad with the good. This is Romania so there is so much history." Considering the dark times the city endured, it was one of our favorite places to visit. Bucharest offers diverse architecture and sights along with a unique culture. For digital nomads like us it also has the fastest Internet in Europe.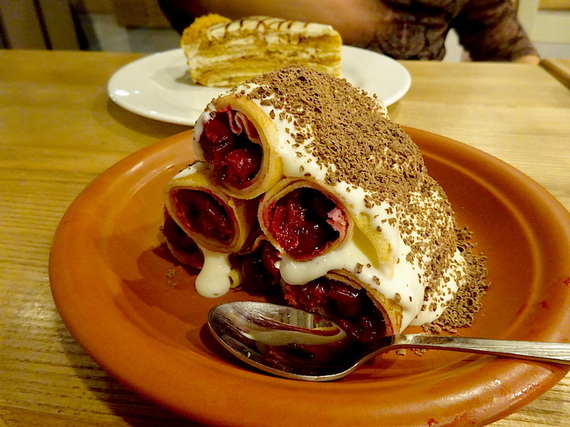 After all this serious history we needed something sweet to counteract it. One of the most popular desserts in Romania is Caciula lui Guguta. It's rolled up panckakes filled with cherries and topped with sweet cream and chocolate. Highly recommended.
Travel writers Larissa and Michael Milne have been on the road since 2011. Follow their adventures and pick up valuable travel tips on their blog at Changes in Longitude.