As America considers voting in its first woman president, two issues that Hillary Clinton cares deeply about -- women's leadership and economic participation -- are the focus of a new short documentary film, Mama Rwanda. Award-winning filmmaker Laura Waters Hinson brings the story of Rwanda's post-genocide recovery to life through the vivid portraits of two female entrepreneurs who are succeeding against the odds to set a new course for themselves and their country.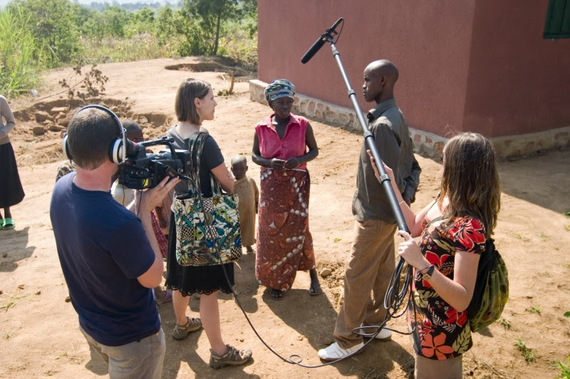 Hinson has chronicled the growth of women in Rwanda for years and is an expert documentarian on the subject. Her documentary, As We Forgive, explored Rwanda's reconciliation movement and won the 2008 Student Academy Award. Mama Rwanda takes a different angle, highlighting education and entrepreneurship as a means to overcome poverty. The film interweaves the stories of Drocella, a village wife, and Christine, a city widow, as they trade subsistence living for a life in business, challenging Western stereotypes of the "African woman."
Women in the US and around the world will identify with the film's themes. More than 200 million female entrepreneurs start or run new businesses in 83 economies across the globe. Sub-Saharan Africa has the highest rate of female entrepreneurship in the world. What accounts for such high levels of entrepreneurship? A combination of opportunity and economic necessity. Starting a business is often the only way for women to earn a living.
The same holds true in Rwanda, where entrepreneurship is a key driver of economic growth, and a pillar of women's economic opportunity. Women like Drocella and Christine are both necessity entrepreneurs. While the country has taken major steps toward poverty reduction and sustainable growth, poverty and economic inequality remains a big challenge. More than half of Rwandans still live below the global poverty line on less than $1.90 per day, and over 20 percent live in extreme poverty, many of those households headed by women.
Education is one way to close the poverty gap. While only seven percent of the female population in Rwanda enter college, studies have shown that enabling Rwandan women to actively participate in the economy since the genocide has led to real GDP growth of approximately 10 percent, compared to stagnant or negative growth in the years preceding the 1994 genocide.
Families, communities, and whole societies stand to benefit from women's leadership and entrepreneurship. Research finds that women make significant and lasting contributions to all three, with a ripple effect that extends well beyond those circles, helping to spur growth and mitigate future conflicts. Advancing women's equality has the potential to add $12 billion to global growth by 2025, an amount equivalent in size to the current GDP of Germany, Japan, and the United Kingdom combined.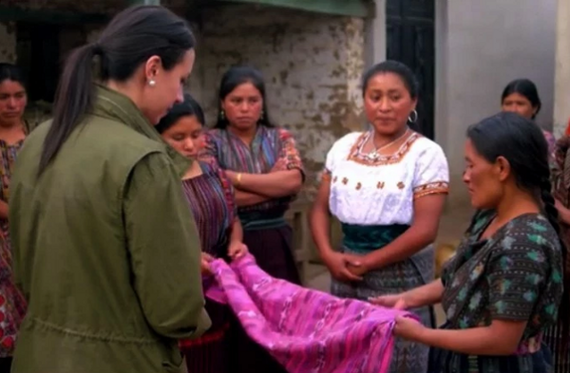 Female leaders also improve the economic and social fabric of society through job creation and innovative products. At the She Leads Conference in New York City this fall, social entrepreneur Francesca Kennedy explained why she left a lucrative position at Goldman-Sachs to start a fashion company, iX Style, which provides clean drinking water for Guatemalan children with every purchase. "My heart and focus is in Guatemala, where my family is originally from. I was inspired to help after seeing the once beautiful Lake Atitlan in Guatemala that I swam in as a child overrun with blue green algae and a new generation of girls collecting and drinking the contaminated water," said Kennedy.
Jordana Kier, another entrepreneur, founded a company called LOLA that makes 100 percent organic cotton tampons and provides menstrual products to women in need across the US. Both women generate an economic and social return through their businesses.
To launch the next generation of female entrepreneurs and leaders, filmmaker Hinson has partnered with the Akilah Institute for Women, Rwanda's only all-women's college. Akilah offers diploma programs in Business Management & Entrepreneurship, Hospitality Management, and Information Systems. 88% of graduates launch their careers within six months of graduation and earn, on average, 12 times the national median income. Akilah has helped hundreds of women acquire the skills necessary for leadership and professional success and is poised to scale its program across Africa.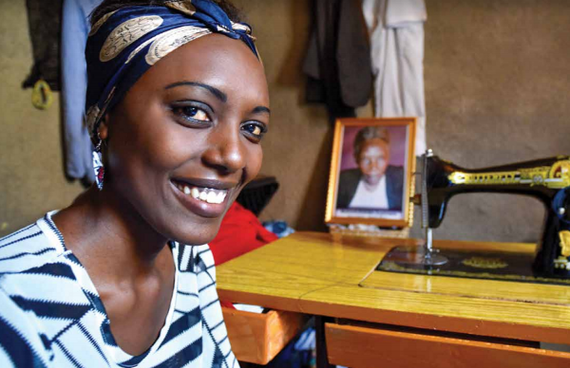 One of those women is Sakina, a 24 year-old entrepreneurship student in her final year at Akilah. Family and friends considered entrepreneurship a risky profession, but when Sakina learned that she could create jobs through her passion for fashion and design, she didn't hesitate. She started by selling electricity in her community to pay school fees and bought her first sewing machine with the profits. Sakina now runs a local shop, sells jewelry, and is a two-time winner of Akilah's Entrepreneurship Fund competition. "We get to pitch our business ideas to investors and take part in class competitions where winners are awarded with capital," she said.
Sakina, Drocella, Christine, Francesa, and Jordana embody the attributes of entrepreneurs everywhere: capturing opportunities, taking risks, solving problems, building connections, and learning from failures as well as successes. "Nothing is impossible when you believe in yourself," said Sakina, a sentiment echoed by all of these leading ladies.
Karen Sherman is the Executive Director of the Akilah Institute for Women. She is the author of the forthcoming book, Surviving Women: What a Year in Rwanda Taught Me About Marriage, Motherhood, and the Gift of Choice.
Calling all HuffPost superfans!
Sign up for membership to become a founding member and help shape HuffPost's next chapter