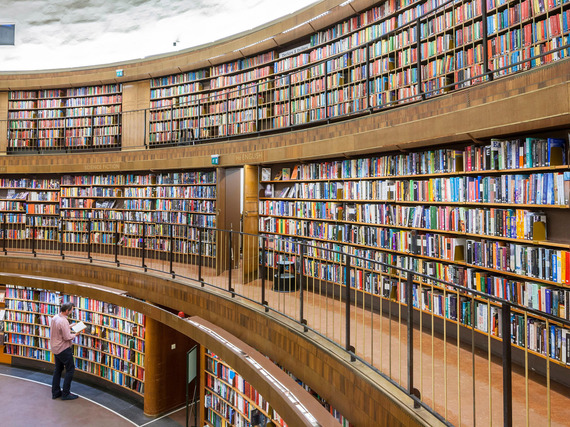 While we all know that you shouldn't judge a book by its cover, this is one case in which evaluating something on its appearance is not only accepted, but encouraged: In addition to their incredible collections, these libraries boast noteworthy exteriors--think soaring architecture, amazing art, and bountiful gardens.
1. Stockholm Public Library; Stockholm, Sweden

Stockholm's public library was designed by Swedish architect Gunnar Asplund, who is also known for his work on the Skandia cinema and the UNESCO World Heritage-listed Woodland Cemetery. The round main hall has books in every Nordic language and a white, textured roof that was designed to look like clouds.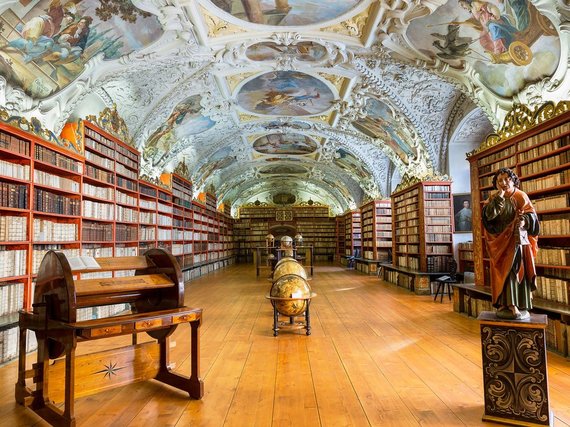 2. Strahov Monastery Library; Prague, Czech Republic

The Strahov monastery in Prague was originally founded in 1143. Despite wars, fires, and other disasters, the order endured and built its library in 1679. The library's best-known features are its remarkable ceiling, which is covered in Biblical frescoes, and the "compilation wheel" that can turn and rotate shelves in order to make books easier to find without knocking any of them over.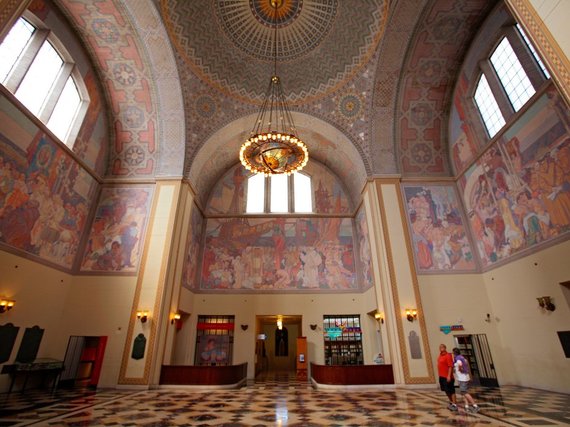 3. Richard J. Riordan Central Library; Los Angeles, California

The Central Library is one of downtown Los Angeles's most significant buildings. On the outside, it's a prominent example of Art Deco design, but on the inside, there's an elegant rotunda whose centerpiece is a bronze chandelier, a sweeping staircase that used to lead to the card catalogues (everything's digitized now, of course), and decorative stencils depicting important moments in California history.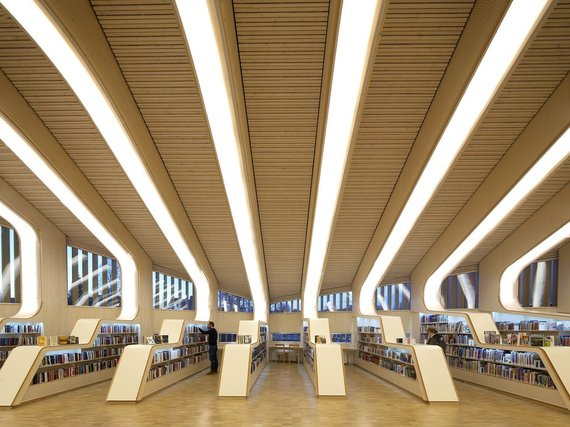 4. Vennesla Library and Culture House; Vennesla, Norway

Located near the southernmost tip of Norway, Vennesla's library is more than a collection of books--it's a city cultural center and meeting place. The building hosts a coffee shop, open meeting spaces, classrooms for adult education courses, and a cinema. The long, thin wooden beams on the inside were designed to look like the inside of a whale.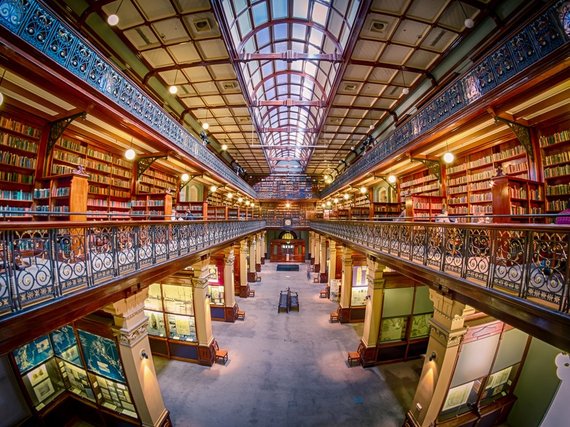 5. State Library of South Australia; Adelaide, Australia

This library is a study in contrasts. On the outside, it's an ultramodern glass box, but the inside of the building looks like it could have been a set on a Harry Potter movie. Located in Adelaide, this library places particular emphasis on Australian history, works by indigenous authors, and maps. For modernists, the library maintains a Flickr account where people can submit their own images of South Australian life.

See the complete list of The Most Beautiful Towns in America on CNTraveler.com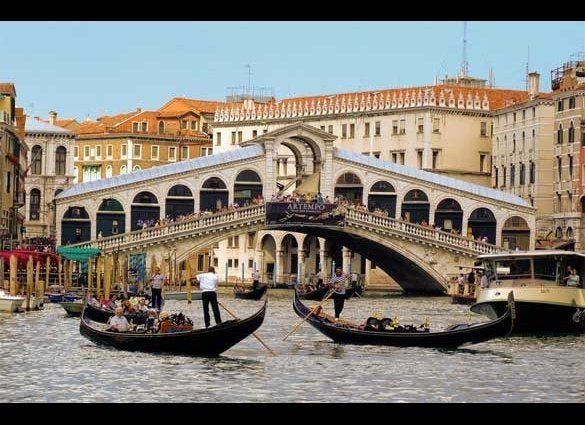 15 Venices