By Talya Bosch, Vice President of Social Ventures, Internal Communications and Global Events for Western Union.
Try this thought experiment. Imagine you wake up tomorrow and turn on the TV for a recap of a critical parliamentary or congressional vote. The chamber is packed. There are so few male representatives you easily pick them out of the crowd. Distractingly, your smartphone buzzes with a report on a summit of top global CEOs. You glance down and see that only female names are listed.
Deciding you need some coffee, you walk to your local café. Along the way, you pass a dozen small stores opening for the day. The owners of bookstores and boutiques push displays onto the sidewalk, proprietors flick on lights in the hardware store and the pharmacy -- and all but three are women. You pass your local junior high, where you see one part of the problem: there, eight of every ten students lining up are girls. The boys are sidelined, talking quietly in the back, hard to see.
Strange, isn't it? Why would we waste so much human talent? And yet, that is exactly what we do now when it comes to girls and women in countless rural communities and sprawling cities around the world. According to UNESCO, only 38 percent of countries have achieved gender parity in schooling. Two-thirds of the 774 million illiterate people in the world are female.
This is a human-rights issue and it's urgent. We need the full diversity of human talent to fuel opportunity and solve the tough, intractable challenges confronting our planet. And, while we lack cures for many diseases, and the road forward on climate change and security issues can be uncertain, we know what works in girls' education. We also know that education can be the key to solving many other issues.
Quality education fosters the personal and business success so often linked to vibrant, inclusive societies. It reduces violent extremism, promotes political stability, and is a key to innovation and economic growth. Yet, education receives only one percent of humanitarian aid. One percent.
At Western Union, I see the difference education makes in each of the 200 countries and territories where we operate. Take India. There, a typical company investing $1 in a child's education today will return $53 in value to the employer by the time the student enters the workforce. With more than 100,000 Agent locations in India, Western Union has taken note. We recently renewed our commitment to our Education for Better program, which includes a focus on girls' education.
Happily, we're not alone. I'm proud that Western Union is a founding member of the Global Business Coalition for Education, a group that has grown to roughly 100 members in just three years. It includes a growing girls' education task force, and I urge others to join us.
There are many ways to engage. Support politicians who prioritize girls' education, particularly in STEM. Volunteer. (If you work for a company like WU, you'll even receive paid time off to give back.) Give to NGOs that work in this space. Do business with companies that are making a difference. Business has an important role to play in the Sustainable Development Goals, and we listen to our customers. Make your voice heard.
Let's also empower girls to lift up their own voices to demand what they want and deserve, in school and in life.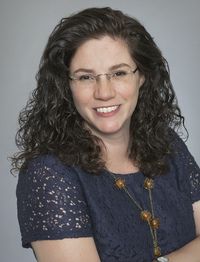 Talya Bosch is Vice President of Social Ventures, Internal Communications and Global Events for Western Union, a global leader in money movement. She is proud to be the educated daughter of a female teacher, and sad that counts as a privilege.
Related
Popular in the Community