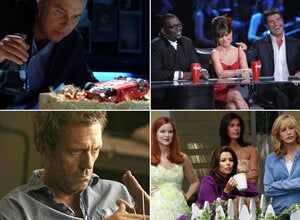 'CSI" is officially the most popular TV show on the planet.

According to a new study, nearly 84 million viewers around the globe watched the CBS crime drama in 2007.

It beat out its sequel, "CSI: Miami," and "House," according to the ratings firm Eurodata, which ranks shows by their worldwide ratings.

With 61.5 million viewers, "Desperate Housewives" snagged the title of top comedy, while "The Bold and the Beautiful" was dubbed the most-watched soap in the world (26.2 million viewers).

The biggest show in the US, "American Idol," did not place because different versions of it are seen in different countries.
Popular in the Community