With the money they made in 2013 alone, the world's richest people could have paid to feed the world's hungry school kids 163 times over. In other words, they probably wouldn't have even noticed the cost.
That's one way to wrap your head around the staggering fact that the world's wealthiest people cumulatively grew $524 billion richer last year, according to a recent Bloomberg report. Approximately $3.2 billion per year is all it would take to feed the 66 million kids in the world who go to school hungry, according to a 2012 estimate from the World Food Programme.
As of December 31, the world's richest individuals were worth $3.7 trillion combined, according to Bloomberg. That's just a bit more than Germany's GDP, which stood at $3.4 trillion in 2012.
All in all, it was a pretty great year for billionaires, at least in part due to the stock market's record gains. Not much of these gains were felt by the average American. Hourly wages for most Americans aren't growing much faster than the rate of inflation, according to data from the Bureau of Labor Statistics.
And while we talk a lot about wealth inequality in America, it's actually worse in some places across the globe. On Friday, new data from Gallup found that the world's richest 3 percent control 20 percent of the world's household income. Inequality is worst in Sub-Saharan Africa, but it's not that much better in the U.S. Just take a look at this chart: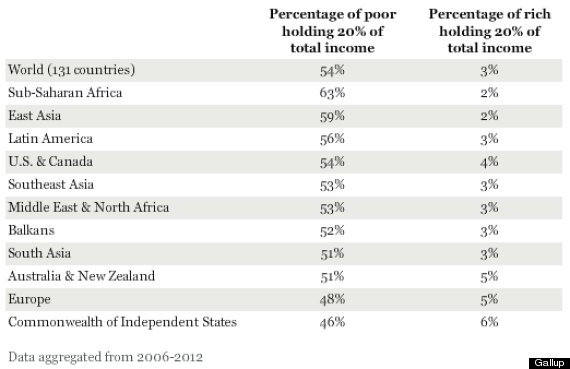 Related
Before You Go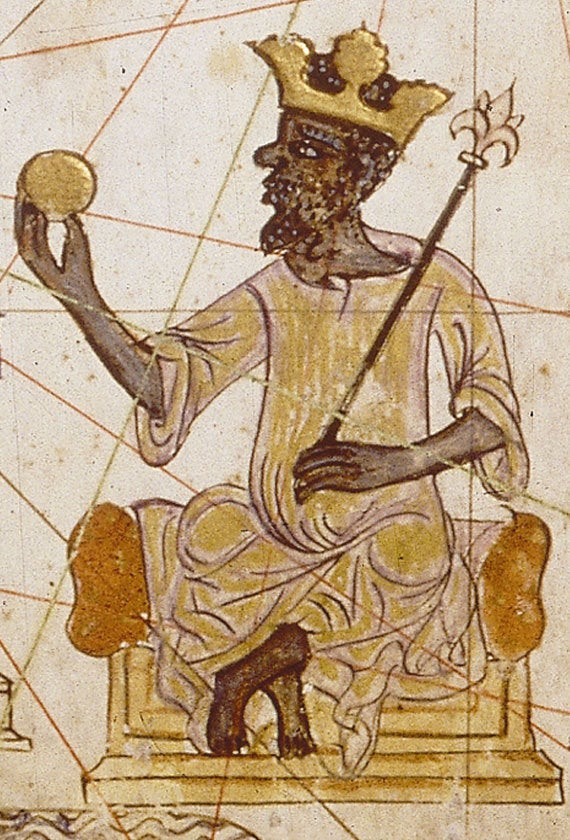 The Richest Men Ever
Popular in the Community