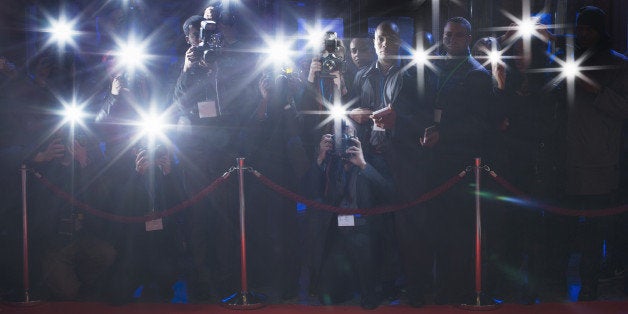 "Where are the best places to see celebrities tonight?" That's the question nobody wants to be caught asking the hotel concierge, because that question is predicated on another question that nobody wants to be asking themselves: Why do I want to see celebrities tonight? The simple answer might just be that one wants to try living the proverbial high life. Most likely, it's because having seen these beautiful famous people on a perfectly lit screen for so long, it's satisfying to just sit courtside to Sofia Vergara being a real human being and eating. Either way, we won't judge. Want to follow LiLo in Miami? We're here to help.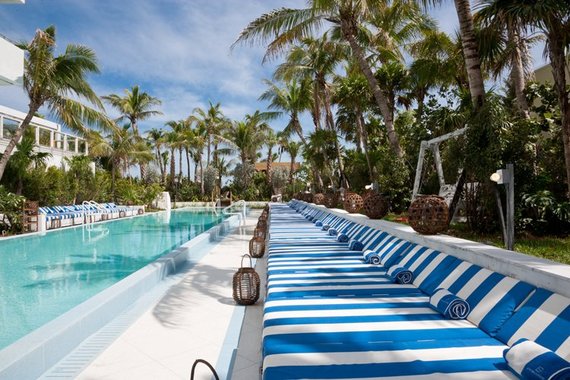 Photo via their official FB page.
Miami has a long and highly esteemed tradition as a celebrity playground. Hotels left from the Art Deco-era of the 1920s are planted all over South Beach, after living out their most successful years as temporary palaces of millionaires and their pin-up girlfriends. Now, the legacy lives on through the city's thriving cultural centers, galleries and museums; as well as its explosive festivals. For a surefire shot into the heart of Miami's big money artistic apex, forget spring break and plan a trip for Art Basel, a modern and contemporary art festival that brings the best artists in the field together with billionaire art collectors and heiresses trying to understand the form. Around the calendar, the Soho Beach House offers a great view along with a top-notch beach-club experience, the Delano Hotel has a classic Hollywood vibe, José Andrés Bazaar serves up an unparalleled mix of tapas and molecular gastronomy, and for everything else, there are the mega-clubs on South Beach.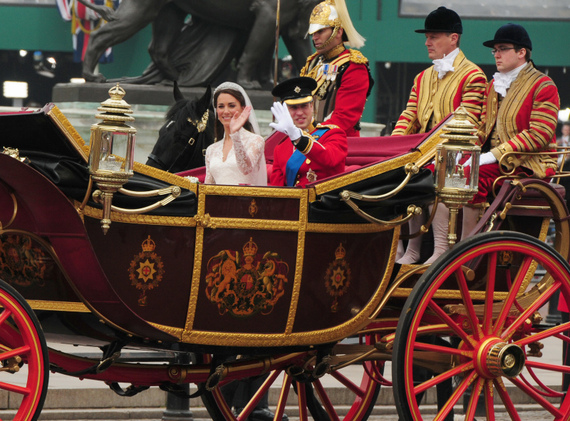 The effortlessly cool London has produced its own shiploads of trend-setting and culture-forming celebrities over the last century and it continues to do so. Its fashion is sublime, the hipster cred is off the charts and the music scene is consistently strong. The city seems almost too massive to be guaranteed a celebrity sighting, but the trendy neighborhoods of Soho or Primrose Hill often play host to the Olsen twins and other fashionable vintage-loving anglophiles. Hit Nobu and you might even catch Cara Delevingne or some such supermodel attempting to swallow down a forkful of black cod. London! Truly a swinging city.
3. New York, United States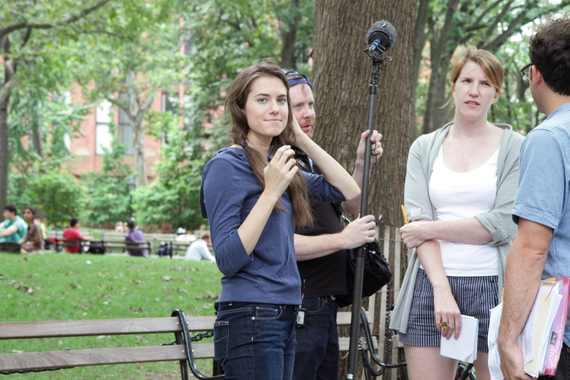 Photo by PaulSteinJC/Flickr.
What can we say about New York that Jay Z hasn't already rhapsodized in a chart-topping hit? If you can make it here, then you can make it anywhere - and anybody worth slyly Instagramming has certainly made it here. But remember that sly is the crucial word - NYC is the celeb's playground, domicile and workplace. It's where they go to forget that they're famous because they happen to be surrounded by other celebrities. The rules are off when it comes to places like Barney's, Berdorf's and any restaurant with profiles in Bon Appétit and the New York Times (the Spotted Pig is a reliable favorite). So for the rundown - we can wait here while you silence your mobile - Tina Fey lives in the Upper West Side, Woody Allen in the Upper East Side, Ferris Bueller and Carrie Bradshaw in the West Village, and anyone under the age of 35 or pushing it can be found easily in Brooklyn Heights. But just, y'know, be cool about it, OK?
2. Vancouver, British Columbia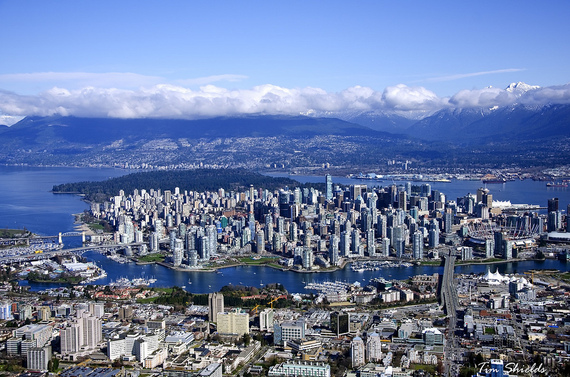 Photo by Tim Shields BC/Flickr.
The third most populous city in Canada might be a surprising hit on the celeb-radar, but there are several reasons why people have started calling Vancouver "Hollywood North." It's neighborhoods are round-the-calendar filming locations, having lent some background to shows like Supernatural, Smallville and Once Upon a Time and movies including Juno and MI:3 - Ghost Protocol. Plus, this beautiful western Canadian city is the birthplace of such notable stars as Pam Anderson, Michael Bublé, Sandra Oh and Cobie Smulders. Unlike many cities on this list, celebrity sightings in Vancity are, like the city itself, calm, cool and relaxed. No paparazzi disturbing your tuna tartare entrée. To get a glimpse of Rachel McAdams or Kim Cattrall, stay at the Sutton Place Hotel in downtown Vancouver and try the Blue Water Café and Raw Bar - you're not going to want to miss the seafood in this city.
1. Los Angeles, California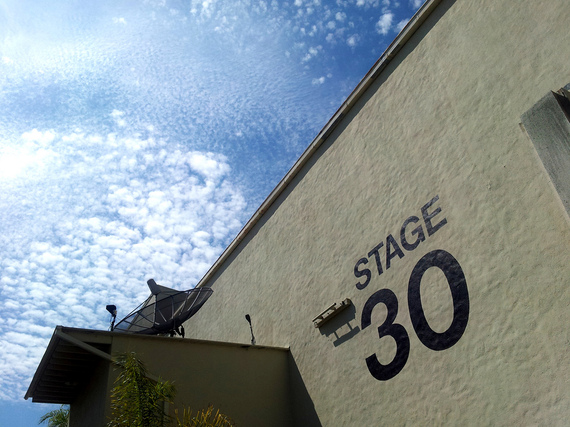 Photo by snapshot_seven/Flickr.
If you want to see celebs, go where the celebs are. The obvious first checkpoint is by going on a tour of Paramount Studios, which is the perennial workplace for certain movie stars as well as some TV mainstays like the cast of Glee, Community and Dr. Phil (he's a kind of celebrity, right?). Its sound stages and filming lots have been graced by the likes of hardworking men and women like Gary Cooper, Marlene Dietrich, Audrey Hepburn, John Travolta, Meryl Streep and many, many others. Of course, off the lot, there are tons of opportunities to get your celeb-sightings on over wining and dining. Follow the TMZ vans to The Ivy and it's not unlikely that Ben Affleck, Mandy Moore, Beyonce, Lindsay Lohan and a longer list of others will be sharing the open deck and getting their $30 lobster salad on at the next table over.