Travel trends come and go like cruise ships at sea. For a while it was yes-it's-included tours. Then volunteer-as-you-go. The big thing now--hot as rappel rope--is adventure.
Heli-hiking. Jungle ziplines. Scaling sheets of ice. You want to get in on this stuff--you know you do. But you commute in a car, work at a desk. Who has time to train before vacation? And if you're hammering pitons, clutching a rock face all week, when do you get to kick back, relax?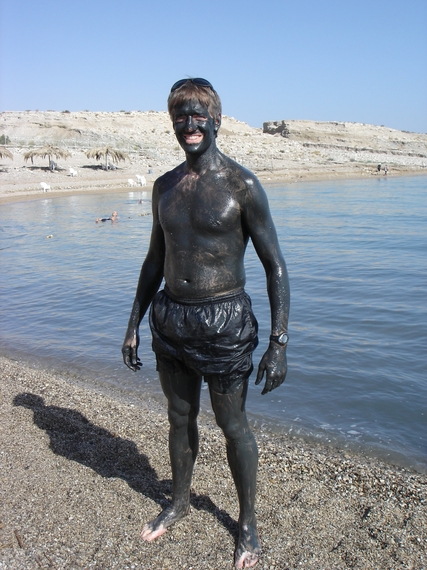 If you're an adventurous spirit who wants to find excitement without breaking a sweat, I hear you, I hear you. Here's a rundown on the world's top Couch-Potato Adventures--thrilling trips that absolutely any potato can do. Take it from me: I've tackled them all over the past couple of years. All gain, no train, no pain.
Suggest you plan to collect all five. (But, by all means, take your time.)
1. Drifting in the Dead Sea
If you huff and puff on hikes forget about mountain areas where the air is paper thin. Think lowlands. Think the lowest point on Earth: the Dead Sea in Israel or Jordan. Here the atmosphere is rich in easy-to-breathe oxygen, and airborne bromides from the sea's mineral soup waft into your system and (according to a brochure I read) relax your nerves.
Time for an easy activity. How about a good float? Coat yourself in the sea's chocolaty mud, wade a few steps out into the water and try to sit down. Boing. You are barely wet. Now try ducking under. Boing again. Sproing. You are back on top.
If you work at it you can get your swimsuit slightly damp and scrub off some of the mud. But, if you're like me, you'll just drift like a kickboard, salty and happy. Maybe it's that I usually sink like a rock. Maybe it's the wispy sky, the tiger-orange desert sand. Or maybe it's a simple matter of chemistry: I'm sure going to miss those bromides.
2. Snow-Rafting in Quebec
When you're wrestling winter, there are roughly two ways to come out on top. You can escape from zero degree days straight to someone else's sun. Or you can kill the cold by building your own private fire skating canals in Ottawa, skiing the Andes, or sledding in an inflatable rubber boat.
Did you say rubber boat? At Quebec's Winter Carnival, held annually in February, there are always new and weird ways to enjoy snow. One you don't have to be in top shape to try is zooming downhill inside a yellow Zodiac raft. "Do you have a hernia?" warns the sign before you step in at the top and get a shove.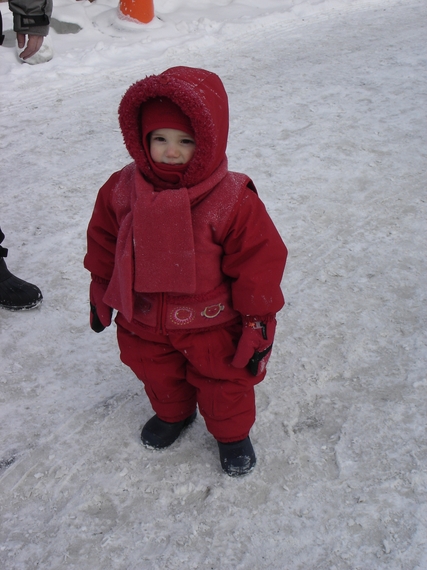 I wonder about this during the wild, slippery ride down a hard-packed slope. We are bouncing. Our boat is dropping and, on corners, careening around. But as for medical risk...my internist would, I'm pretty sure, approve. In fact, since you don't have to tow your raft back up, I stay hernia-free the whole afternoon, snow-boating until a cool blue dusk closes the place down.
3. Riding Dolphins in Cozumel
A Mexican island off the Yucatan, Cozumel is sprinkled with reefs and beaches and known as a mecca for snorkelers and divers. But let's say you're in an ocean mood but too lazy for masks or flippers. There's one water activity here that makes someone else do most of the work.
Don't hire a boat. Head for Dolphin Discovery Cozumel, the island's swim-with-the-dolphins center in Chankanaab National Marine Park. Here a pair of well-trained animals will push and pull you around in the sun-bright shallow water. Grab on to a couple of shiny fins or wait for the dolphins to get up speed and use their soft but super-powered noses to shove you by the soles of your feet.
Unlike some dolphin parks, Cozumel's doesn't confine its charges―or its customers―to a pool. I meet my two dolphins, Madonna and Michelle, on their turf: a chunk of ocean that's enclosed by a wooden dock. After some coaching (for me, not them) the three of us are making a speedboat's wake. Once I completely relax, I pop out of the water, and raise my arms above my head like Neptune. Thanks to these ladies, I am Lord of the Sea.
Say the word 'Peru' these days and listeners will fixate on a single thing. Macchu Picchu. The mountaintop "lost city of the Incas" is a world-class destination--agreed. But to see the lost city you've got to be game for centuries-old stone steps, boot-testing slopes and lots of clambering around.
If you're a sloth (and proud of it) spend some downtime on a barstool in the nearby town of Cuzco climbing into local drinks. Inca drinking begins with Coca tea, a brew that's supposed to give you energy but without the dangerous kick of pure cocaine. Made from Coca leaves but plenty diluted and pleasantly mild. Worth a cup at least.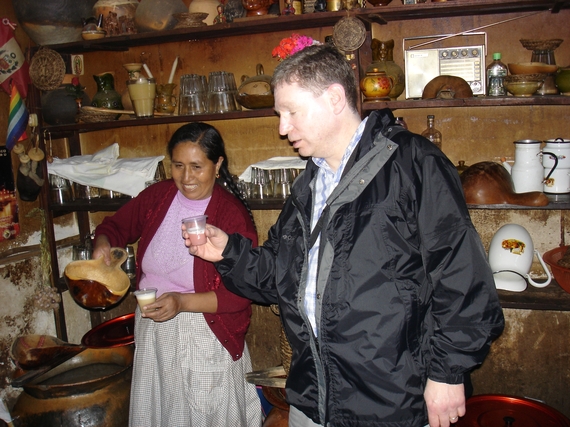 Peruvians are happy if instead of ordering a Pepsi you try an Inca Kola instead. Inca Kola? The label lists a bunch of mystery stuff. It tastes like Beech-Nut gum. And it pours out yellow-y green. I graduate quickly to a mug of Chicha, a cidery beer that's brewed from corn. Not bad! The bars that sell it hang out special flags--broomsticks topped with proud red plastic bags.
Finally I'm on to a Pisco Sour, the tangy national cocktail made from a type of brandy, frothy egg whites and some drops of bitters. Wow. Did someone suggest climbing to Macchu Picchu at dawn? "Have fun," I say lifting my glass and settling down on my soft swivel stool. "When you're back and ready for a Pisco look for me here."
5. Deep-Tissue Massage at Sea
After easy-chair adventure, couch potatoes can be plenty sore. Too much floating or sitting around can take its toll. My prescription is to sign up for a deep tissue massage onboard ship: serious supplemental relaxation to top off an already relaxing cruise.
The sun deck of my Holland America ship, the Ryndam, is the place for this, at the Elemis Greenhouse Spa. I'm scheduled to have "Brianna" do the job. When I arrive for my appointment I'm told I'll get "Samantha" instead. But it's "Kit Lo," originally from Beijing, who greets me inside the soothing, stone-tiled little room.
I'm spread out on a towel-covered table, staring down at something set up on the floor. What is it? It's a spa display. Flower petals, tiny mushrooms and rocks. And soon the roll of the ship adds angles to Kit Lo's presses and chops. There is incense. Fountain sounds, and music from somewhere...
Note to self: After massage, take shower, followed by Pisco Sour and long relaxing nap.
Then (if I'm feeling up to it, that is):
Begin planning couch-potato trips for next year.