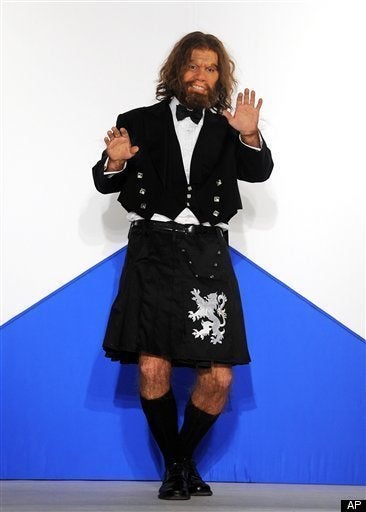 Is there an industry so mired in mediocrity as the advertising business? I dare you to describe in any detail 10 TV commercials you saw on prime time last night. You probably can't; Because in spite of all their test-marketed slogans, focus-grouped spokespeople and Hollywood-level production gloss, most ads fail to make more than the most momentary impression on the viewer. In fact, it would appear that those spots that seem to remain in the fore of our minds the longest are those that annoy the hell out of us.
As we've progressed through the process of sifting through nominees and launching Consumerist's Worst Ad In America Awards, we at the site have come to a bittersweet realization: While we are shining a spotlight on advertisers and advertising methods that engender consumer responses ranging from mocking to murderous, we're simultaneously aware that these same advertisers are rationalizing this should-be negative news into "there's no such thing as bad publicity."
So it could be said that the ads nominated for various dubious honors in the Worst Ad In America Awards are not failures. Rather, they have sunk through the mud of the middle ground, died and have been resurrected like phoenixes -- grating, repetitive, obnoxious, product-shilling phoenixes.
After all, whether or not the makers of these commercials had intended to annoy, aggravate, irk and innervate viewers to the point of meriting a Worst Ad nomination, we are talking about them; we know the jingles; the slogans will be the stuff of punch lines for hack comics for years to come; the actors get noticed on the street and may someday make the cover of Us Weekly (or at least OK! Magazine).
In fact, Honda's nominated "Mr. Opportunity" campaign has already turned its leading man -- an animated smirk of a man who just loves to knock on things -- from the kind of shill-next-door you wouldn't mind setting up on a date with your cartoon sister into a full-fledged celebrity, chased by paparazzi and hooking up with flesh-and-blood models in the back of... well, Hondas.
Similarly on the verge of stardom is Flo, the heavily made-up, motor-mouthed ball of cheer whose bright white smile and manic love for Progressive Insurance has divided audiences. But gathering by the comments, it seems that many of Flo's defenders are men harboring an inexplicable sexual attraction to chatty insurance pitch-women.
That lust for loudmouths must be a straight male thing, because there is no love to be found for the star of the loudest nominated commercial -- the Staples spot featuring the man so overwhelmed by discounts at the office supply store that he repeatedly exclaims, "Wow! That's a low price!" While the Staples shill won't be fending off amorous admirers like Flo or Mr. Opportunity, his explosive outbursts have inspired several YouTube-auteurs to make their own versions of the commercial. We're pretty sure that's how a young Stanley Kubrick got his start.
Pushing grating to the limits are the series of "Singimals" spots from Quiznos. If you haven't seen any of these, consider yourself lucky. Costumed cats, squirrels and other animals drone on in a jingle (to the tune of of "3 Blind Mice"). But, of all the companies nominated in the Absolute Worst Ad In America category, Quiznos was the only one that seemed to be making a deliberate attempt to annoy. "Quiznos has a history of edgy advertising and is not afraid to make a bold statement," a rep for the sub chain told Consumerist. "It's very important for a message like Quiznos tremendous value menu of $5, $4, $3 menu choices to break through."
The final nominee -- State Farm's campaign featuring a chummy, raven-haired spokesperson who likes to ramble on about insurance savings at the coffee shop, the baseball stadium or with his State Farm "pocket agent" -- stands out from the others because it doesn't have any of the hallmarks of an annoying ad that the others do. Instead, it's the forced non-aggression of these ads, the "Hey buddy" attitude and endless eye contact, that appears to have rubbed our readers the wrong way.
So do we expect that Worst Ad in America will do anything to put an end to annoying advertising? Of course not, but at the very least we're giving a voice to the TV-watching public who are perilously close to taking a sledgehammer to their Samsung.
And don't forget to vote.
Calling all HuffPost superfans!
Sign up for membership to become a founding member and help shape HuffPost's next chapter