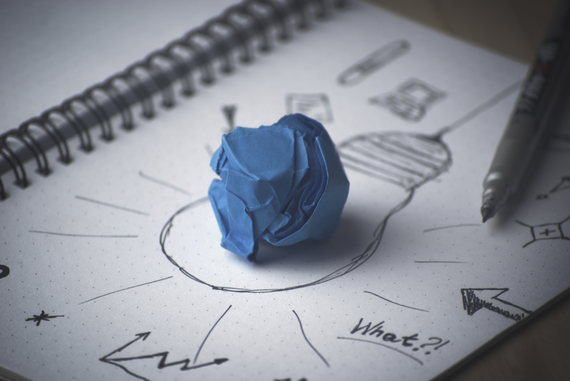 Everyone is talking about the right thing to do in social media marketing, yet there are so many cringeworthy things that I find both brands as individuals and organizations doing so if you want to be good at marketing then STOP doing these following things:
Talking about yourself
Mainstream advertising has always been about broadcasting and the ones who don't seem to understand social media metrics feel that it's okay to merely bombard their followers with updates of themselves. It's good to be transparent and authentic but has anyone ever liked the guy in the party who constantly talks about how good things are for him? No. So why would you do it online?
Spamming:
Yep, there are different ways you might be spamming your followers on Facebook and Twitter without even realising it. Twitter timeline can handle repeated tweets because it's a fleeting moment but because Facebook resurfaces content, posting the same link repeatedly only gets you blocked or unfollowed. Understand the native behaviour of each platform and respond accordingly instead of mass posting across all of your social media accounts.
When will I ever get there?
This is a pet-peeve of mine, in an information age please realise that Instagram is owned by Facebook and Medium clearly has an affiliation with Twitter (hint: it's got to do something with the Founder) so please don't make me click on your tweet and then the link and then try to open it on Instagram just to see a picture of your new shoes! If something takes more than a click to get me somewhere, I already don't like you very much.
Why am I in this?
There appears to be a new trend to randomly tag people on Twitter photos, Facebook statuses and so on. If you think I'll be interested in a certain project or link I would appreciate it if you could take the two seconds and send me the link in a DM instead of tagging me with tons of others who I'd rather not be able to find my profile so publicly. It might get an influential person's attention when you do this, but it will also get you blocked just as quickly.
The Player:
We have gone from six degrees of separation to 3/4 with emerging social platforms and this also means everyone has access to everyone. This is who I call a player, the one who feels so confident to pitch to people via tweets/Facebook messages or even via email. If you're hoping for a positive response it pays to build a positive relationship first. Just because you have access to someone doesn't mean they will reciprocate.

Fake yourself
It's something I discovered a while ago and I hope is not something a lot of companies are doing, CEOs and Founders handing over their social media accounts to their expert marketing teams. It might sound like a good idea at first IF it's done transparently but I don't want to be talking to your team if you have me believed that I'm speaking with you directly.
Here's my Cat!
Having just said the above point, if you create a new account for a certain topic then stick to it. You could have a corporate business with a corporate account where I suddenly start seeing pictures of your cat, that's not what I signed up for. I would love to see pictures of your cat in your personal page but when you've said you're going to share updates about your companies' progress in this page, I would like to see just that.
PS: Unless you get a company cat, that's totally different.

Healthy arguments
The Internet has been the black hole of people taking out their frustrations on everyone else since it started in the 90s. But as an organization, I really don't want to argue with you under 140 characters (or more...) nor do I want you to completely ignore my comment just because it doesn't align with your opinions. Is there a win situation in this? Probably to respond and take the conversation offline to solve it instead of ignoring the whole thing.
I will delete you!
Next to ignoring a social media comment is deleting it because you don't agree with it. I enjoy looking at big brands' responses to unsavoury comments and the way they resolved it instead of a clean, almost perfect image like nothing ever goes wrong.
Calling all HuffPost superfans!
Sign up for membership to become a founding member and help shape HuffPost's next chapter