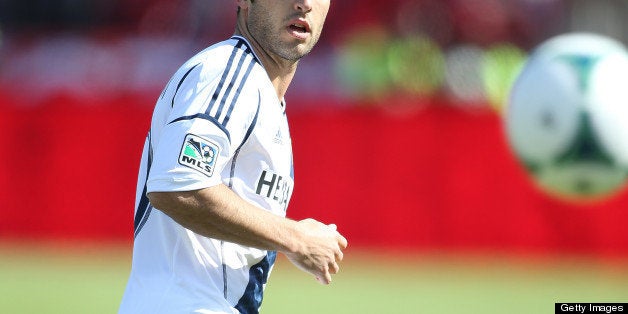 I recall distinctly the moment we received the news that my father had been diagnosed with skin cancer; it's not the kind of thing you forget easily. The bump on his eyelid that worsened quickly was more than just a bump, it was something that had the potential to change our lives.
Before my father's diagnosis, skin cancer wasn't top of mind for me. I've played soccer for as long as I can remember and spent most of my adult years in the sun without always taking the precautions I should have. We've all heard statistics about the risks of sun damage, but when I'm on the field, my mind goes to another place altogether, focused completely on the game and my team, not on the sun. Sure, I wore sunscreen, but I certainly wasn't as diligent as I should have been when it came to reapplying and staying covered.
My father's experience has a particular significance in my mind in that it drives home the importance of appropriate use of sunscreen and covering up with protective clothing and hats, as well as early detection of skin cancer. Because he made the decision to go to his doctor, they were able to remove the cancer before it worsened. My father is now healthy and happy, living life to the fullest. He was lucky -- many people aren't.
As it turns out, the problem with proper skin protection is especially pertinent among men. In fact, The Skin Cancer Foundation recently issued a national survey evaluating sun education awareness and sunscreen usage, and found that nearly half of men don't wear sunscreen. My initial surprise when I read that statistic faded as I thought of all the times I myself had fallen guilty to this very thing, forgetting to apply protection and suffering from a few painful sunburns as punishment.
It took some time to develop a routine, but now I make sure to remind myself that taking just a few moments to slather on sunscreen before I head outside and to examine my skin from head to toe once a month could make a huge difference in the long run, and could ultimately save my life.
After I learned of the clear gender division in awareness of proper sun protection that currently exists, I wanted to find a way to share my father's experience and help educate men on the risks associated with skin cancer and the sun. I recently partnered with The Skin Cancer Foundation and the makers of Banana Boat and Hawaiian Tropic sunscreens to launch a public service campaign that aims to do just this in a light-hearted way I feel can appeal to a broad audience of men. I truly hope that my story and passion for this issue will help motivate others to take better care in protecting against the damage that can be caused by the sun.
Calling all HuffPost superfans!
Sign up for membership to become a founding member and help shape HuffPost's next chapter