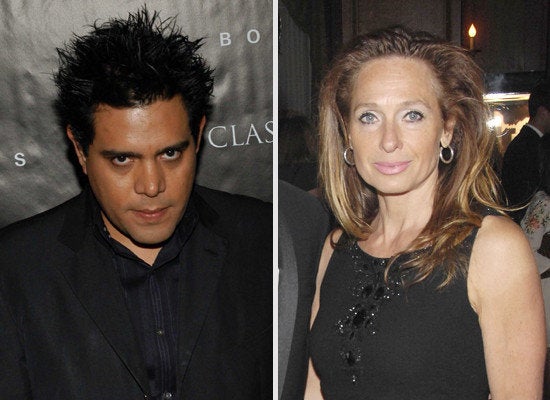 Entertainment industry site The Wrap is the subject of multi-million dollar lawsuit over the truth about the production of a documentary film about aliens.
At the heart of the lawsuit is an article on The Wrap that Steve Pond published May 9. Called "Mayan Mystery: Doc Financier Accused Of Fleeing With Film Footage (Exclusive)", the story detailed that San Francisco-based philanthropist Elisabeth Thieriot was responsible for stealing footage from "Revelations of the Mayans 2012 and Beyond," a documentary she financed and executive-produced. Pond's article also claims that Thieriot filmed in Mexico without a valid permit.
"The Wrap facilitated a fraudulent act of revenge by Raul Julia-Levy, a man with a well-publicized and lengthy history of making false statement to the police and in legal proceedings, in an attempt to wreak havoc of Elisabeth Thieriot's life," states a document filed by Thieriot's attorneys.
Prior to publication of TheWrap.com's original article, Thieriot reportedly tried to tip Pond off to the fact that his source might not be as reliable as he'd like, with unfavorable articles about Julia-Levy from the New York and Los Angeles Times, notes The Hollywood Reporter.
However, in his original article, Pond notes that he was referred to the Los Angeles Times article by one of Elisabeth Thieriot's colleagues, Sheila McCarthy. Pond also wrote that his inquiries were deflected to an attorney who would not speak on the record.
The 2007 Los Angeles Times article was about the Phil Spector murder trial. Julia-Levy was a potential defense witness as he was a former boyfriend of the victim, but his credibility was disputed. Here's more from the Times on Julia-Levy's history:
The prosecution, in its filing, contended that Julia Levy -- whom they list as having six aliases -- had a history of making false statements to police and in legal filings. Levy's "long and varied history of run-ins with law enforcement" includes charges of driving under the influence, drug possession for sale, domestic violence, child cruelty, sexual assault and multiple allegations of providing false identification to police, the prosecutor's filing stated.
Thieriot's lawsuit alleges that during filming, Julia-Levy posed as a local resident of Campeche in order to rent equipment solely in his name, outside out their joint production company (R&E Productions) in order to mislead police into believing Thieriot was a thief. Theiriot also believes that Julia-Levy had permits issued in his name, as opposed to their joint production company, for the same purpose.
Thieriot also argues that Julia-Levy was unable to get a passport to travel to Guatemala, which is why production stopped in the first place. At that point, Thieriot and Julia-Levy mutually decided to relieve Julia-Levy "of his involvement with the documentary," according to the lawsuit. Which is when, she argues, he began his revenge on her.
"Revelation of the Mayans 2012 and Beyond," which promises to provide evidence of ancient alien life, was originally set to be released in late 2012.
Support HuffPost
The Stakes Have Never Been Higher
Related
Popular in the Community