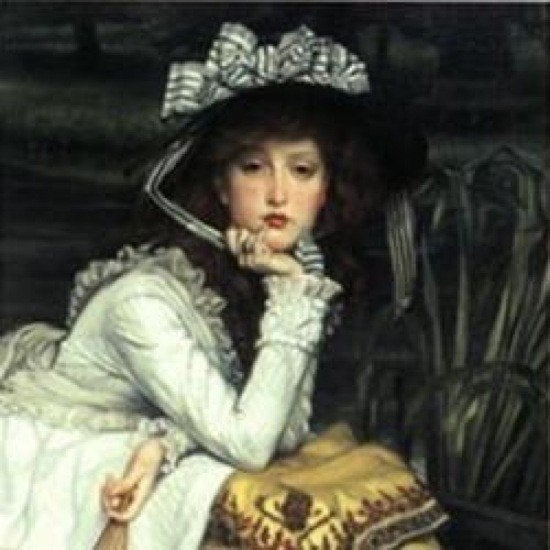 At the age of 25, Gustave Flaubert was not yet a writer. In a love letter to Louise Colet, he explained his frustration, "I am the obscure, tenacious pearl-diver who explores the lower depths and surfaces empty-handed..." He was a better reader than writer at this point, which was how he knew he had yet to produce anything good. He continued to practice his craft for years with little to show for it. The fallowed field is common among good writers. For some it comes at the beginning of their careers, causing them to get a late but glorious start. With others, fallowness comes and goes. With Flaubert it did both.
Flaubert began writing Madame Bovary a few months before his 30th birthday. He would finish it nearly five years later and the first installment of it would appear in the La Revue de Paris. Exactly one year after this, and after his acquittal on charges of immorality, Madame Bovary was published in April 1856. Within months he began work on his second book, a historical novel which takes places in third century BCE. It was published in 1862. At the age of 41, Flaubert was a major author with two great successes behind him.
But fallowness finds even the famous and great. For the next fifteen years, while he wrote and published he simply did not puncture the public imagination as he had before. According to critic Geoffrey Walls, Flaubert's The Temptation of Saint Anthony was "published to a general chorus of mockery and misunderstanding." And his comedy "The Candidate" was "simultaneously jeered off the stage." In the meantime, his mother died and nearly all his inheritance was wasted.
Whether it was as Walls has suggested, that when Flaubert sat down to write his "final glistening catch," his Three Tales, he was "prompted by adversity" I don't know. There certainly seems a mountain of evidence to support the accusation.
Flaubert's Three Tales is a collection of long short stories: "A Simple Heart," "The Legend of Saint Julian Hospitator," and "Herodias." Published in April 1877, exactly 20 years after Madame Bovary, Flaubert and his work was once again considered divine. The book was popular and is today considered among his best work.
With all three stories, there is a wonderful directness of diction to accompany an almost ancient quality of story-telling. "A Simple Heart" is my favorite. It is quietly tragic, full of characters displaying empathy and understanding. It is full of love and death and human comedy.
"A Simple Heart" begins in the house of a widow whose closest companion over a half century has been her maid. The path both women travel is romantic and tragic. They transverse their class to love each other, take care of each other. They battle against the torrents of a world of men. They die as well as possible, giving the story a graceful arch from beginning, middle, to end. Flaubert wrestles with the ravages of old age, religion, the joy and heartbreak of love, children, and more. Though each of these stories is just some 40 pages long, they loom larger in the imagination.
This is all to say read Flaubert's Three Tales. As you do, particularly if you are writer, consider the importance of the fallowed field. Consider whether or not your empty hours, your false starts, the damp reception of your little darlings, the bitterness of critical opinion spoken or in print -- consider whether all this trouble isn't just meant to sharpen your talents. There is evidence that it does.

Joe Woodward is at work on Alive Inside The Wreck: A Biography of Nathanael West, which will be published by O/R Books in summer 2011. His blog on the subject is at TheNathanaelWestProject.

Calling all HuffPost superfans!
Sign up for membership to become a founding member and help shape HuffPost's next chapter