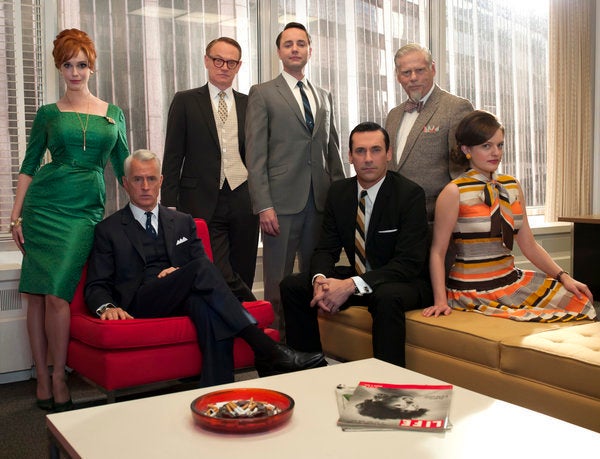 Presented in partnership with Entertainment Weekly, "The Writer's Room" is a show that will go behind-the-scenes of prime-time hits, letting viewers get a glimpse into the writing process on some of television's most beloved shows. The six-episode, half-hour series is slated to premiere during the second half of 2013.
"We know that much of today's best entertainment is on television, but Sundance Channel and EW want to know -- who, what, when, where and why?!" Sundance Channel General Manager Sarah Barnett shared in a press release. "Social media has given us a lot of information about what our audience is craving -- and we are listening. They want insider knowledge and a deeper perspective -- this show will deliver that."
"The Writers' Room" will spotlight an array of scripted TV shows -- "from today's pioneering cable dramas to the most critically acclaimed and popular network sitcoms" -- in a roundtable talk show format. (Will shows like "Mad Men" or "Revenge" be featured? We'll have to wait and see...)
"Television is today's most exciting medium, and writers are its heart and soul," Jess Cagle, the editor of EW, added. "We're looking forward to giving the Sundance Channel viewers and the EW audience an all-access pass to see how these brilliant minds create great characters and addictive stories."

RelativityREAL will produce the series with Tom Forman serving as Executive Producer and Marco Bresaz as executive producer for Sundance Channel.
Popular in the Community