The past year has seen a tidal shift in the politics of marijuana, from Washington and Colorado's initiatives to tax and regulate pot like alcohol to polls showing record-breaking support for its legalization. Below, a list of some of the most 420-friendly news of the year.
1. LEGALIZATION IN COLORADO AND WASHINGTON: This one's obvious, but for anyone who hasn't heard, in Colorado adults can legally possess up to an ounce of pot and grow up to six plants without government licensing. Businesses can apply for a license from the state. In Washington the rules are similar, though cultivation remains prohibited.
2. DECRIMINALIZATION IN RHODE ISLAND: In the Ocean State, adults apprehended with up to an ounce of marijuana will no longer be arrested or jailed. As of April 1, the penalty is simply a $150 fine.
3. CONGRESSIONAL ACTION: Earlier this month, Rep. Dana Rohrbacher (R-Calif.) introduced legislation to protect both pot users and businesses from federal prosecution, provided they're adhering to state laws. The bipartisan The Respect State Marijuana Laws Act would shield both medical and recreational pot users. The first-ever bill to end the federal prohibition of marijuana was introduced in February.
4. MEDICAL MARIJUANA IN CONNECTICUT AND MASSACHUSETTS: On May 31, Connecticut became the 17th medical marijuana state, allowing patients with doctor approval to purchase marijuana from licensed dispensaries. On November 6, Massachusetts followed suit, becoming the 18th state to legalize medical weed.
5. FEDERAL RAIDS DOWN: The number of marijuana plants eradicated by law enforcement has dropped from a record high of more than 10 million plants in 2009 and 2010 to fewer than 4 million plants in 2012, per the Drug Enforcement Administration's most recent statistics. The decline is largely attributed to California, where financial constraints resulted in "decreased availability of local law enforcement."
6. REFORMING CALIFORNIA'S "THREE STRIKES" LAW: California's infamous "three strikes" law, under which marijuana users with two previous felony convictions could be sent to state prison for 25 years, was abolished in November.
7. LOCAL INITIATIVES: Voters in Michigan's four biggest cities approved initiatives to stop arresting pot users; Massachusetts voters in six legislative districts passed a nonbinding ballot measure favoring legalization; and a nonbinding resolution to legalize weed in Burlington, Vermont passed with 70 percent approval.
8. STATE ELECTIONS: Maggie Hassan, a former state Senator who's voted to legalize medical marijuana, was elected governor in New Hampshire, putting the Granite State next in line to legalize medical marijuana. Pete Shumlin, an outspoken drug reform advocate, was reelected governor of Vermont.
9. FEDERAL ELECTIONS: Pot reformers Jared Huffman (D-Calif.), Mark Pocan (D-Wis.), Michelle Lujan Grisham (D-N.M.) and Beto O'Rourke (D-Texas) were elected to the U.S. House. O'Rourke's victory was especially symbolic, as his opponent -- incumbent Rep. Silvestre Reyes (D-Texas) -- fought him on the issue as far back as 2009, when O'Rourke was a local councilman in El Paso.
10. PERSONAL VICTORIES: A Florida man growing pot for his sick wife recently dodged charges in a rare moment of clarity by prosecutors. HuffPost's Radly Balko: "Robert Jordan, the husband of Florida medical marijuana activist Cathy Jordan, will not face criminal charges for a February raid on the couple's home that turned up 23 pot plants. According to the Sarasota Herald-Tribune, the prosecutor's office 'announced that it believed Jordan could successfully mount a medical necessity defense in court.'"
Before You Go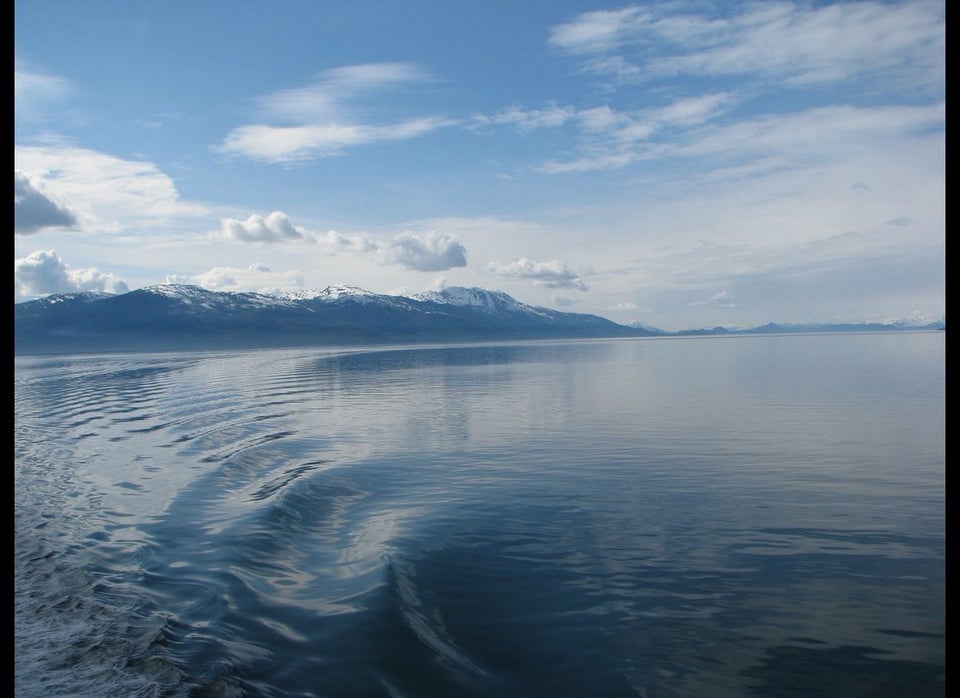 Legal Marijuana Across The U.S.
Popular in the Community