2013 seemed to be the Year of Kickstarter. Everyone from James Franco to the cast of Veronica Mars took to crowdsourcing sites to help fund the various projects they were working on; and, underwear brands were no exception. Websites such as Kickstarter are great platforms for new brands to gain the support they need to launch, as well as for already established brands to continue their mission. Over at The Underwear Expert, we've rounded up some of the most successful underwear Kickstarter campaigns. Check them out.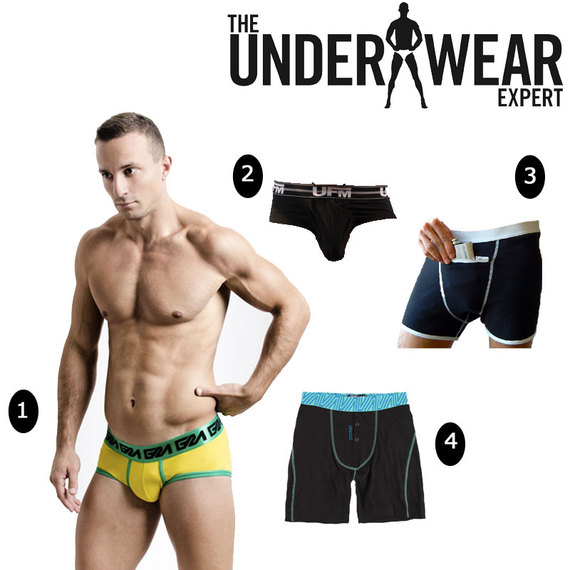 1. Garcon Model
To create their highly anticipated second collection, Canadian brand Garcon Model sought fan input on their favorite color combinations. Fans voted on various options in their three cuts, and the top twenty picks will be manufactured and sold. With an initial pledge of $10,000 Garcon Model gave their customers the opportunity to be part of the creative process and get involved with the products they'd be purchasing.
2. UFM
UFM, or Underwear For Men, is not only one of the newest brands on the market, but they've also created something we've never seen before: the conduit system. This patent-pending underwear technology has a "drawstring" strategically placed inside the underwear along the stitch line. That's right--adjustable, form-fitting underwear.
3. Speakeasy Briefs
Based in San Francisco, these boxer briefs come with a secret zipper pocket. Their innovative design allows for a number of personal items to be carried below your belt--such as phones, wallets, keys, and (with a name like that) flasks. Fashion and function at its best.
4. BR4SS
The BR4SS lifestyle is all about confidence and attitude. Founder Travis Siflinger says about the brand: "If you're trying to land a [skate] trick, pull that lady's number at the bar, or going after your dreams, you need brass balls to make that happen. And your underwear is the foundation of your entire day." We can't help but agree.
For more successful Kickstarter underwear campaigns, and to watch the campaign videos, head on over to The Underwear Expert.
The Underwear Expert is the ultimate resource for 200+ men's underwear brands. Visit us for the latest men's underwear trends and more. Like us on Facebook.
Related