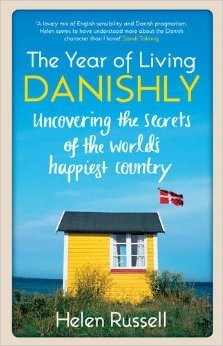 When Helen Russell moved from London to rural Denmark (yes there's a reason) she embarked on a mission to find out just what makes it such a happy place. Each month she tackled a different aspect of the culture to research, from the practice of Hygge and the importance of good design to how a more egalitarian culture and high taxes actually make everyone happier. Seamlessly weaving interviews, research and personal experiences for a funny and insightful book, Russell shows how living Danishly can be possible for the rest of us.
So I have to ask: why on earth would someone move to Denmark?

I'll be honest--Denmark wasn't top of my list of 'dream places to move to someday'. Naturally cautious by nature and with a good, occasionally glamorous, career in London, I had no intention of moving anywhere at all. But then my husband got offered his dream job at Lego, the Danish toymaker, and after much pleading (and wine...there was definitely wine) I agreed to 'consider' the idea. We did some research and found out that there was more to Denmark than endless winters, Nordic Noir and bacon. They also had a great work-life balance for starters--something sorely lacking in our fast-paced city existence--as well as a welfare state that looked after everyone. Plus Danes kept coming top of the pile for contentment in worldwide surveys and ever the curious journalist, I wanted to see what all the fuss was about. So I agreed to give it a go for 12 months, on the understanding that if we didn't like it, we could come home.

Denmark is apparently the happiest place on earth and you spent your first year there exploring just why that is with a hilarious mix of personal challenges, expert interviews and hard data. What was the most fun you had trying to live Danishly?

Aside from the swingers' pool night, dancing cows, and eating at least one insanely good Danish pastry a day against the advice of the Danish Bakers' Association (really), we had A Lot of fun meeting some amazing new people; learning to forage and building bonfires on the beach; embracing New Nordic Cuisine; as well as decking out our house with Scandi-cool design classics.

Besides staying inside for the entire winter and eating pastries, how can the rest of us live more Danishly or just be more happy?

There are a few things Danes do differently that can be put into practice wherever we are, like trusting more--something that makes us feel better, saves unnecessary stress, and actually makes the people around us behave better. Danes celebrate the simple pleasures in life under the umbrella term of their favourite pastime, 'hygge'--something that means having a relaxed, cosy time with friends or family. So as well as staying inside and gorging on pastries (recommended), it's about lighting a load of candles, brewing fresh coffee or cracking open a beer to celebrate the fact it's a Tuesday (or Wednesday. Or any day for that matter).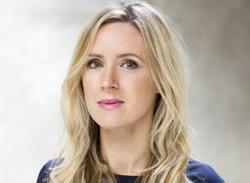 Making your environment as beautiful as you can also helps. Danes do, and it engenders a respect for design, art and their everyday surroundings. Remember the broken window syndrome, where places that look uncared for just get worse? The reverse also applies. And of course, Danes are also pretty good at sharing--whether it's the famous welfare state or baking a cake for your neighbor--something else that's been proven to make you happier.

On a scale of 1 to 10, how happy are you?
I'm not wandering around all day with a manic rictus-grin on my face and life's not perfect (being a freelancer means I don't get paid for Denmark's numerous public holidays, and this morning, my toddler 'hid' cheese in my shoe) but I'm really grateful for the life we have now and I'm content. I'd say I'm an eight and a half.
Calling all HuffPost superfans!
Sign up for membership to become a founding member and help shape HuffPost's next chapter