"Just as ripples spread out when a single pebble is dropped into water, the actions of individuals can have far-reaching effects."— Dalai Lama
There are certain things that happen in our communities, society, cities, countries, or the rest of the world that often have a major impact on us as individuals. The effects can be so significant to the point that they can completely change the trajectory of our lives. Each personal actions that we do will either have a positive or negative impact to those around us. Nowadays due to the internet/social media era where you can see things in real time, these effects are even more heightened.
This point brings to what this whole article is about. It is about a group of creatives whom through their mutual ingenious efforts were able to positively impact a celebrity's life and how she is perceived in our society. I could say in the world, but the reality is that often when you say "Destiny's Child" the only member most people know is Beyonce. Some people don't even know that she was once a part of a girl group. However to me Destiny's child was a major part of my youth and I have followed the careers and lives of the members even after they broke up. The final members of the group before they broke up were Beyonce, Kelly Rowland, and Michelle Williams.
For a long time in the media it was always either Beyonce or Kelly being mentioned or getting some spotlight for something they did or an outfit that they wore etc. You hardly ever heard much about Michelle. So it was so refreshing for me to wake up one day a few months ago, and realize that that Michelle Williams was trending. She was everywhere, and being mentioned on major publications and online platforms such as Allure, Essence, VH1, and BET. They were all mentioning how stylish her outfits had become all of sudden. People were taking notice of this new change and finally she was being seen for much more than just being that other girl that was once in the same group with Beyonce. I have always been a great fan of Michelle and her solo career, thus I was so happy for her. I had to find out more about some of the individuals behind this amazing new transformation.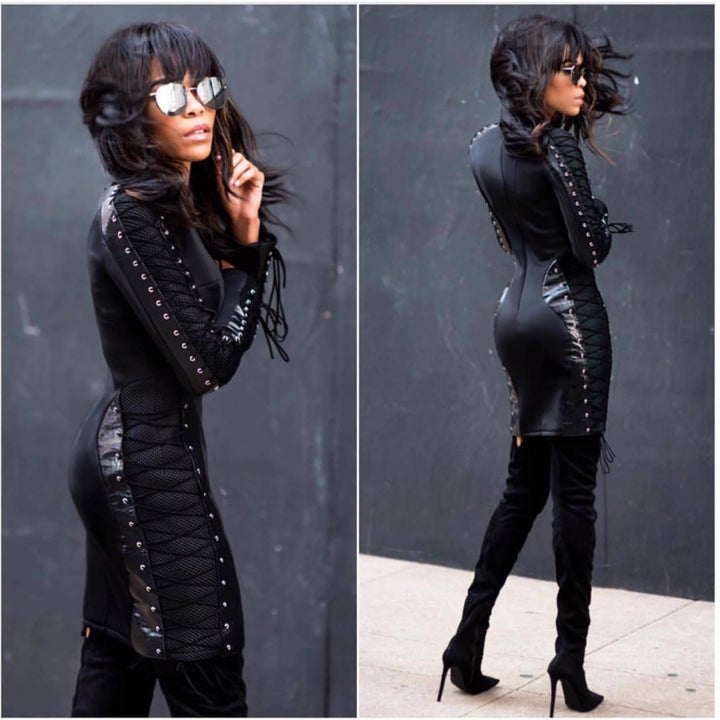 I was even more profoundly inspired when I discovered that her stylist J. Bolin is based in Dallas, TX as well as two of the designers Venny Etienne of Levenity and Ese Azenabor of Ese Azenabor whose outfits she wore and are a major part of her style evolution. Dallas, Texas my city which I am so proud of and love so much. As a new local Dallas designer, I have often thought that the only way to make it in the fashion industry was to either go to New York or Los Angeles. So the fact that these two designers and stylist somehow ended up all being a part of this phenomenal change in someone's life as far as Hollywood, was such an inspiration to me. A reminder that no matter where you are, or the extend of your talent, do the the very best that you can and the universe will do the rest. You do not know to what extend the impact of your actions or courage will have on other people near or far.
I had an opportunity to sit down with these two Dallas designers and learn more about them, as well as find out how dressing Michelle has affected their brands. First I sat down with the Haitian-American designer, Venny Etienne, the designer behind the brand Levenity. I was not only inspired by his creative genius, but also with his perspective towards his craft and the message he aspires to convey through his designs.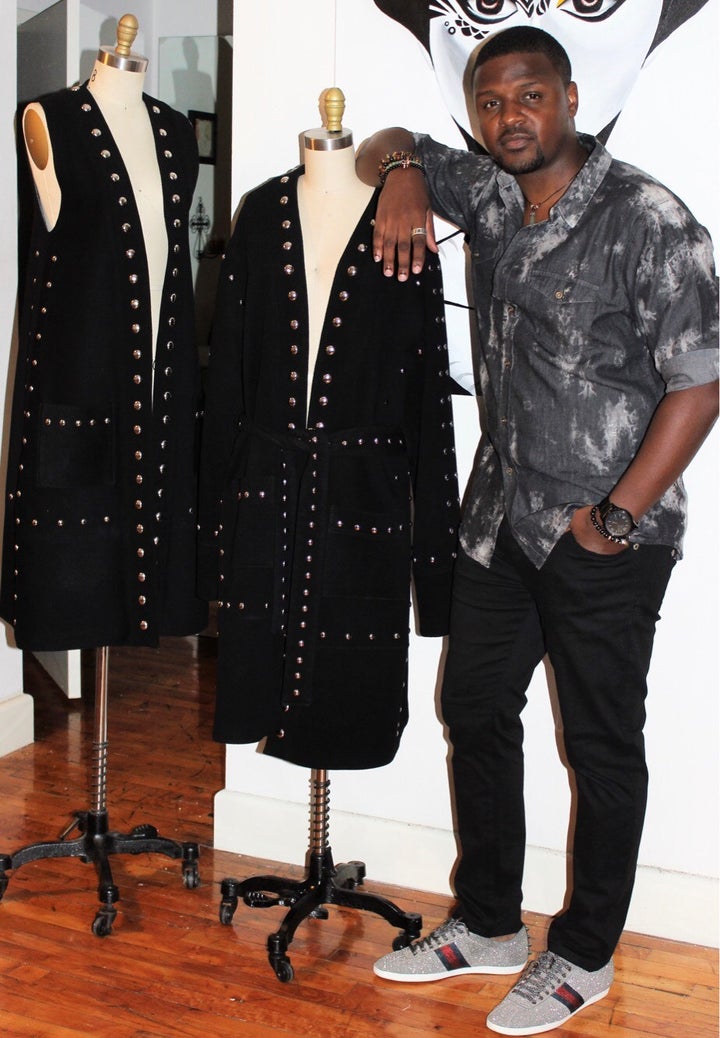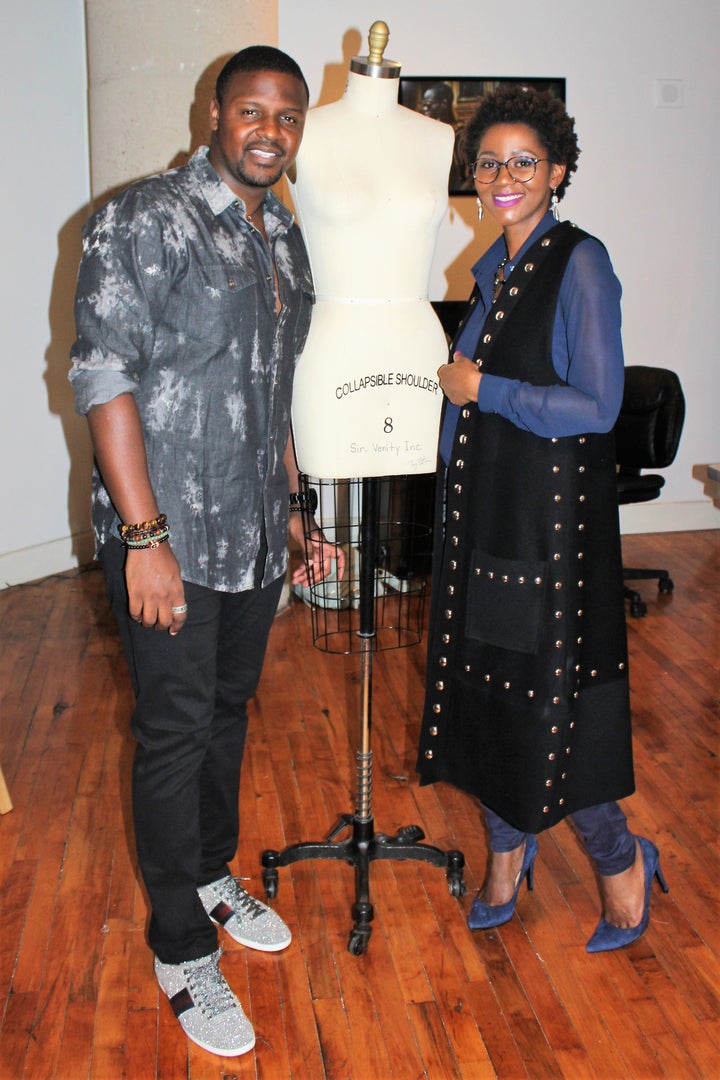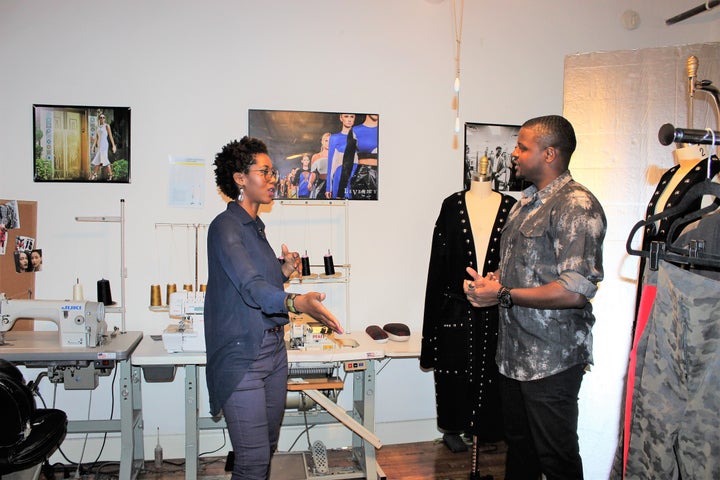 Levenity is an advanced-contemporary, sportswear brand that focuses on the forward thinking woman that loves a little edge. The pieces are very easy to integrate in any woman's existing wardrobe, and have a uniqueness that make them stand out by themselves. Venny decided to base his brand in Dallas, Texas instead of New York where he is from, because he wanted to be located in city that was still fashionable, booming, and not overly saturated. This choice in location however forces his team to work harder on outreach and strategy. Social media is one of their key marketing strategies in connecting with stylists and their clients. Overall though, he feels that Dallas has provided an amazing platform and recognition for his brand which has brought them where they are now.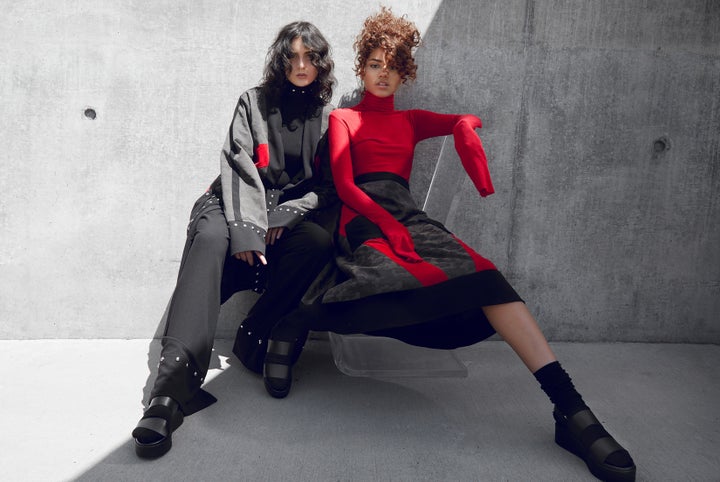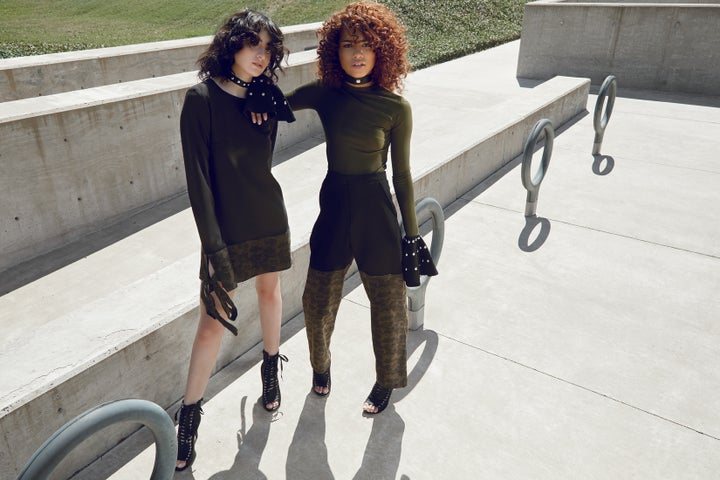 On how Michelle Williams ended up wearing one of his designs, Venny says that it all started when the stylist J.Bolin took notice and interest in his designs at a fashion show. From then on they stayed in touch, and when the opportunity to dress Michelle was offered to him, Levenity delivered. Having a local stylist with such a high profile list of clientele has had such a positive impact on local designers. A stylist is essentially the bridge between designers and clients who often would not be accessible to designers. On how this collaboration has impacted his brand, Venny says it has brought in a few other major stylist who are interested in collaborations for their clients. That is the nature of the industry and how it works, he feels. If you connect with one person, put your best foot forward and hope it leads to more networking and relationship building. Venny aspires to dress Beyonce next because of everything she stands for. Such as the women empowerment messages she expresses though her music. Something Levenity does with their garments, i.e empowerment.
Venny's advice to upcoming designers.
" Stay true to yourself, take every failure as a lesson. Be the best at what you do and hustle hard."
Popular in the Community