"Though you can love what you do not master, you cannot master what you do not love." ― Mokokoma Mokhonoana
I remember the first time that I came across the fashion brand Esé Azénabor's Instagram page. For a moment I felt like I was immersing myself into this larger than life world. A place filled with the most exquisite things that usually you can only dream about. From the dresses, to the women who wear the clothes, to the showroom of the brand. Everything is so immaculate and feels like a dream. How has this one brand been able to execute their vision so precisely that when you come across them, all you can do is aspire to enter and be a part of their universe. So seeing Michelle Williams in one of their dresses was not a shock to me, because perhaps that was the Cinderella moment that had been waiting for her all her life.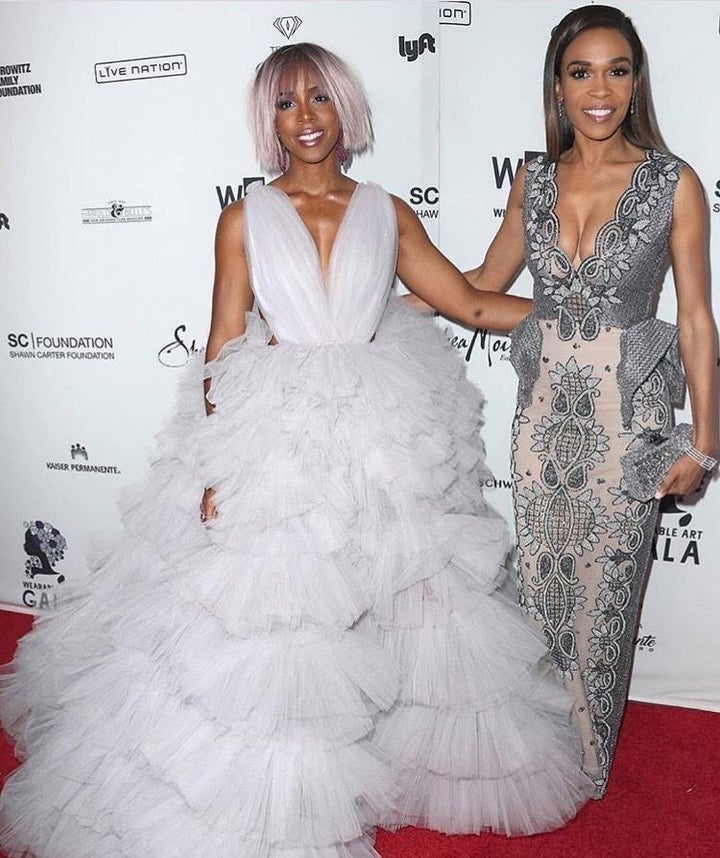 I had the opportunity to sit down with this Dallas designer and find out how that collaboration came about. As well as learn more about the brand, and their decision to be based out of Dallas, Texas. One thing that I found out that I have in common with Esé Azénabor, the founder and creative director of the brand, is that we both have a background in accounting. Nonetheless, at our core is an indisputable love for fashion. Esé is Nigerian by birth, but her family moved to Canada when she was a young girl. It is in Canada where she attained her accounting degree. She eventually moved to the US to further her education in business. However she ended up switching gears at some point in that journey in order to pursue her fashion dream. Thus Esé Azénabor , the brand was created, a gift to us all. One of her biggest inspiration was growing up and watching her parents run several businesses in Nigeria before the family moved to Canada. So the entrepreneurial spirit was instilled in her at a very young age.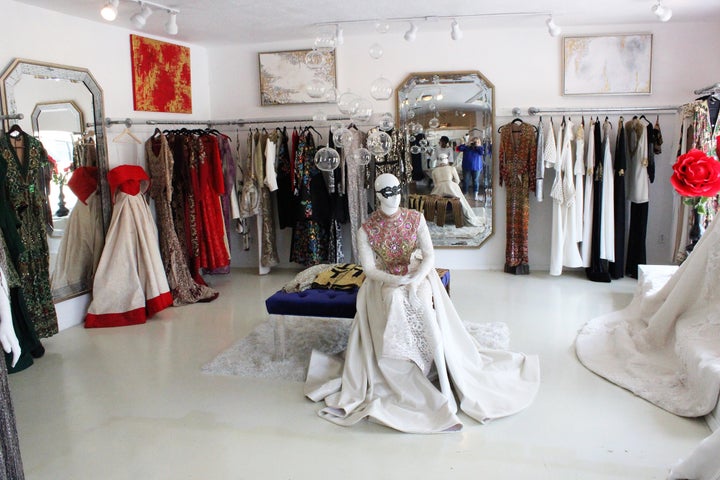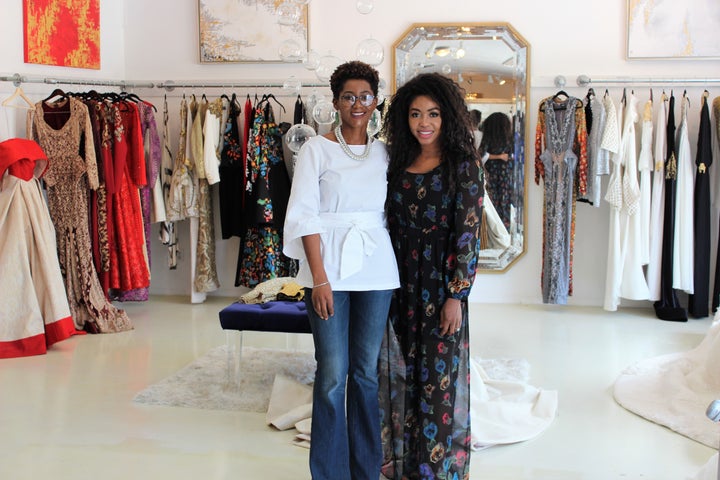 On dressing Michelle Williams she said that the brand was approached by the stylist J.Bolin for one of their dresses for her to wear to the 2017 Wearable Art Gala hosted by Tina Lawson. He immediately thought of this dress and how ideal it would be for the occasion because it is undeniable art itself. The dress is hand beaded with only the finest type of beading, and looks like something that should be displayed in an art gallery. Secured and locked in a glass box. It is so divine, you just have see it in person. Pictures don't do it justice. The dress could not have been any more perfect for Michelle. It was like an extension of her. The dress was her, and she was the dress.
"It is so gratifying to know that something you created out of passion and love for what you do can take a whole life of its own, and make a difference to someone's life." — Esé Azénabor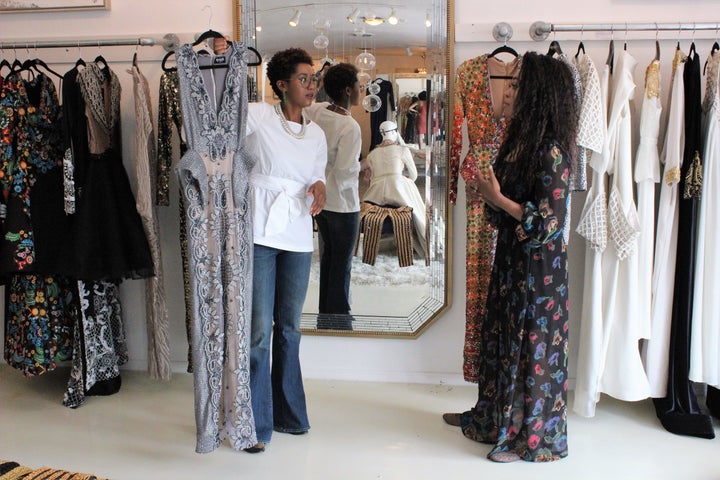 I asked her about how the collaboration has affected their brand. She said that it has definitely helped in publicity, especially since these days once something is on social media the whole world sees it. The brand however already dresses a lot celebrities for many different occasions. They have women flying in from all over the world to get fitted for their weddings or special occasions. Each garment is uniquely made and one of a kind, in the sense that it is not replicated for another customer. There are always tweaks done to make each piece different. So you are guaranteed to be the only one with that particular design. However the brand's design aesthetic always remains the same with each piece. You can easily identify an Esé Azénabor design on someone once you are familiar with the brand.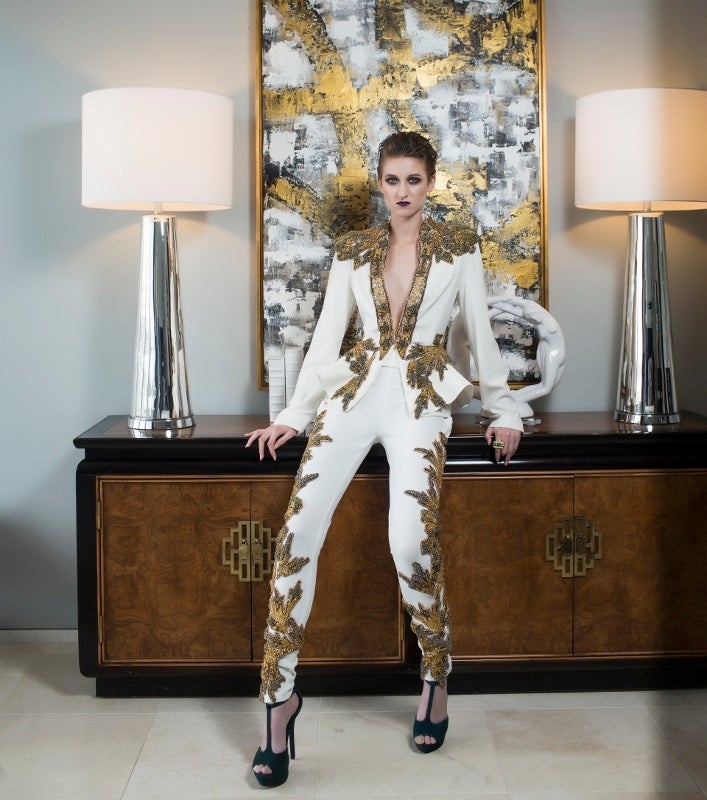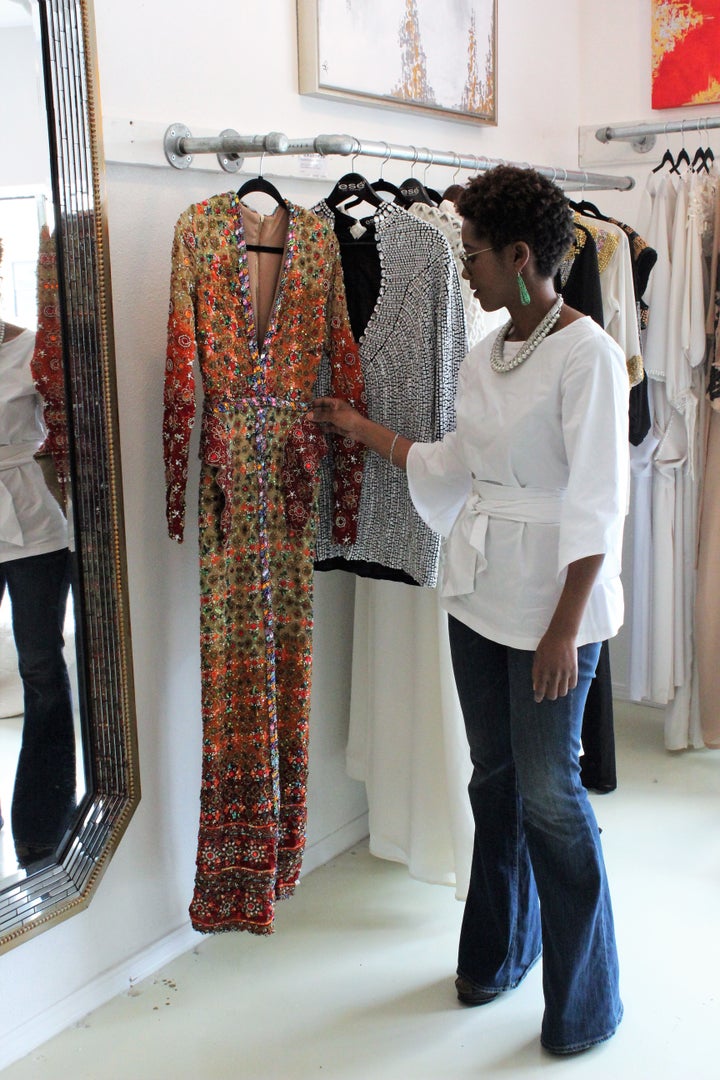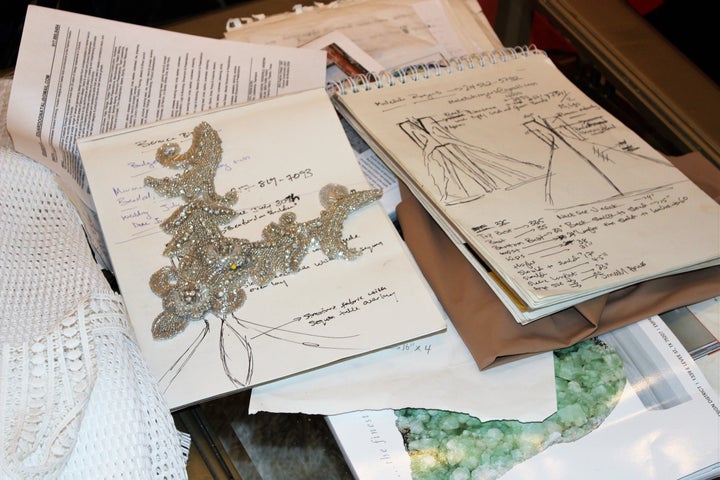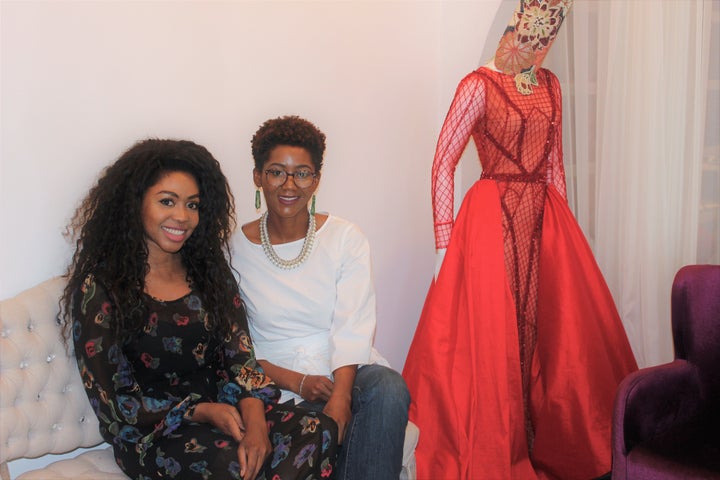 Esé travels the world and is always sourcing for unique fabric. One of her recent visits to Dubai was the inspiration behind her most recent collection. A burst of luxury, colors, and fine fabric. She has a group of women that help her with her with beading whom she found at a refuge camp. These women were already artisans in their home countries before becoming refugees. So not only do they get a chance to make an income, they also get to do what they love. Esé remembers when her family moved Canada, and what it meant to her family when her mother got her first job. She knows that by employing these women, it not only changes their lives but their families as well. She also has a team of two women that help her manage the brand. These ladies definitely share the same vision and goals that she has for her business. She encourages other designers to be very picky when creating a team. It is very important to pick the right people for your brand.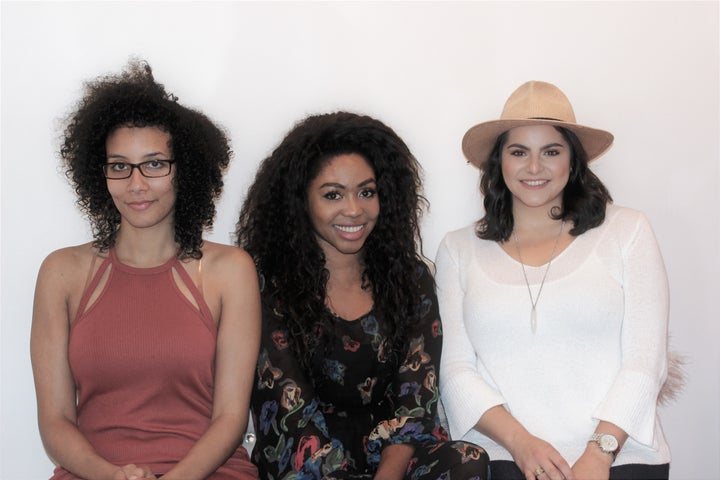 Esé Azénabor 's advice to upcoming designers.
"Don't get into fashion for any other reason other than the fact that you can not see yourself doing anything else. Do it because fashion is everything to you. When things get tough the only thing that will keep you going is that passion, nothing else. "
Related
Popular in the Community