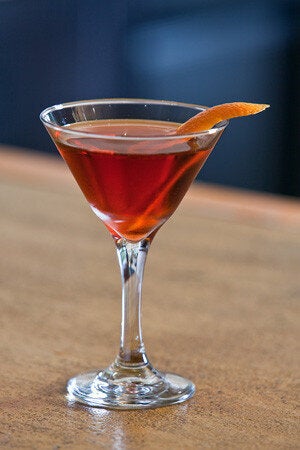 As the weather warms, we shed our jackets, open the windows, and we search for a new spring cocktail. This spring we've been craving something refreshing after a long winter of sipping on bourbon and that oh-so-black stout.
Recently our eyes turned to the Negroni. A longtime favorite of many, new to yours truly. With its seductive red hue, its citrus highlights, and that long bite of bitter delight - we were charmed at first sip.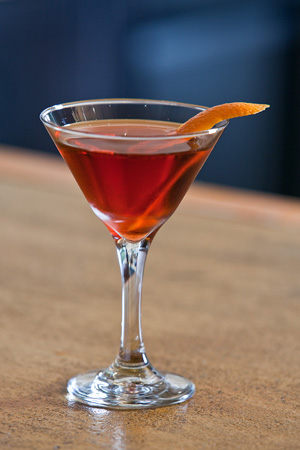 Although there are many tales of the Negroni's conception - most agree that it was created by Count Camillo Negroni, who asked for a stronger variation to his favorite cocktail, the Americano (equal parts Campari and sweet vermouth with a dash of club soda, served over ice). The bartender added gin instead of soda water, and garnished the now legendary creation with an orange instead of a lemon.
The Classic Negroni
1 oz Campari
1 oz Gin
1 oz sweet vermouth
Add ingredients into a mixing glass with ice and stir.
Strain into a rocks glass with new ice.
Garnish with an orange rind.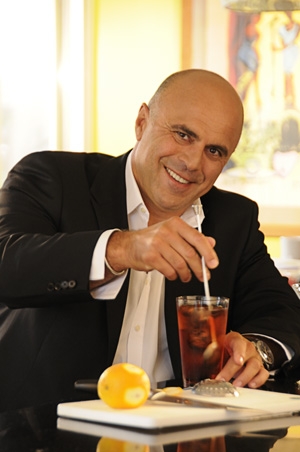 The man & The Negroni
Have we got you craving a drink yet? We sure are...
Well you are in luck - tomorrow night is the Manhattan Cocktail Classic Gala at the New York Public Library and we've been told that this year will be "The Year of the Negroni" (hallelujah, we say!) Sure to be an opulent and excessive night of cocktails and revelry, an event we cannot and will not miss.
Mr Abou-Ganim will be there as well - pouring his Classic Negroni for the masses.
Manhattan Cocktail Classic Gala
The New York Public Library, Main Floor
Fifth Avenue and 42nd Street
Buy your tickets here
Friday, May 13, 2011
9:00 p.m. to 1:00 a.m.
Other events this weekend that may interest lovers of the Negroni:

"Aperitivo: The Italian Happy Hour" on Saturday, May 14 at 6:15 p.m. to 7:45 p.m.
This seminar delves into Italy's very civilized contribution to drinking culture centered on tasty nibbles and drinks like the Negroni, which classically is comprised of equal parts Campari, gin and sweet vermouth. It will be led by restaurateur and tipple expert, Joe Campanale, in The Gallery at Astor Center. Joe is beverage director and owner of three of New York's hottest restaurants, dell'anima, L'Artusi and Anfora, located in the West Village.
"Hands On with Tony Abou-Ganim" on Saturday, May 14 at 12:15 p.m. to 1:45 p.m.
This seminar features Tony Abou-Ganim, "The Master Mixologist," using classic drinks like the Negroni to demonstrate the secrets of making great drinks at home, from stirring to shaking, muddling to mixing. Tony is one of the nation's top bartenders, as well as a cocktail educator, author and winner of Iron Chef America's Battle Mango episode where he was pitted against Chef Mario Batali.
"The bitters are excellent for your liver, the gin is bad for you. They balance each other."
-Orson Welles
Popular in the Community