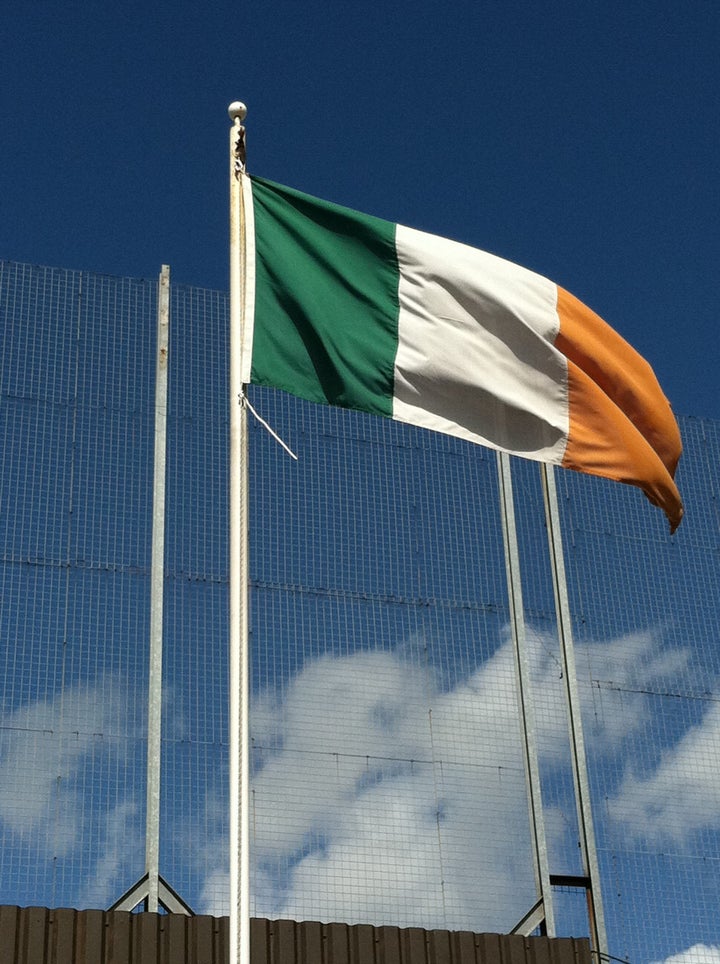 In recent years, a traditionally conservative Ireland has made massive progress with LGBT rights, which is a delight to behold as we approach 2013, 20 years since the Republic decriminalized homosexuality. These last 12 months, however, have seen their fair share of events that had a direct impact on Ireland's LGBT community, speeding up progress to a pace that was barely imaginable 10 years ago.
In October, Dublin played host to the 16th European Conference of the International Lesbian & Gay Association. Delegates from LGBT organizations, including bloggers and activists, traveled from 46 different countries to the Irish capital for talks and workshops. The topics covered were as diverse as one can imagine from such a community, from transgender rights to discussing various Christian churches' stance on homosexuality in Europe. Deputy Prime Minister Eamon Gilmore gave a passionate closing speech, which wasn't the first time this year that the Labour Party leader's words were welcomed by the LGBT community. During this year's Dublin Pride festivities, Mr. Gilmore said that "the time had come" for full marriage rights for gay and lesbian couples in Ireland.
Stormont, the seat of Northern Ireland's devolved government within the United Kingdom, also heard similar debates on marriage equality, but the result was not one that the Northern Irish LGBT community hoped for. Forty-seven percent of Stormont's representatives voted in favor of support, which wasn't enough to pass the motion, yet it was the highest recorded level of support for same-sex marriage by Northern Irish politicians. That level of support was a small victory for the LGBT community. The highlight of the debate was the speech given by Unionist representative Basil McCrea:
I want to live in an open, tolerant and pluralist society. A society that celebrates diversity ... You don't have to be black to oppose racism. You don't have to be female to speak out against domestic violence. I don't have to be gay to reject prejudice, misinformation and bullying.
While neither Stormont nor Dublin are willing to pass any marriage equality legislation just yet, numerous city and county councils around the island passed motions of support for same-sex marriage. Although the councils have no legislative power, their support was warmly welcomed by the LGBT community and has been regarded as a sign that Ireland is ready for civil marriages. Not every council feels that way, however, as North Down Borough Council as well as Fermanagh and Donegal County Councils voted against the motion.
President Michael D. Higgins opened this year's European Gay Police Association Conference in Dublin, the first time it has been held in Ireland. The president praised An Garda Síochána (the Republic's police force) in his speech, calling it an organization "where conditions for lesbian, gay and bisexual members have become so much more positive in recent years." However, this sentiment wasn't fully echoed at the Dublin Pride parade (which took place only three days after the president's speech), when Irish LGBT police officers were not permitted to wear their uniforms in the march. This sparked some controversy, being described as "a lost opportunity" by Chief Superintendent Herman Renes, president of the European Gay Police Association.
Finally, never before has the voice of Ireland's transgender community been so loud as in 2012. Earlier this year, the phone network Meteor ran an advertisement featuring drag queens that many in the LGBT community felt was transphobic. "Ireland's trans community should not be used for cheap laughs," said Broden Giambrone, director of Transgender Equality Network Ireland (TENI). "In a recent health survey, 40% of trans people in Ireland had attempted suicide at least once. The figures are shocking." A recent study by TENI and partners in the UK also showed that 78 percent of transgender people in Ireland have considered suicide. Following an online campaign against the advertisement, Meteor was forced to remove it, although there were initial reports that Meteor had pulled it because a cyclist in the ad wasn't wearing a helmet. Whether or not that was true, the phone network was criticized by the Advertising Standards Authority for Ireland (ASAI) this month, upholding the complaints made by TENI:
The [ASAI] Committee accepted that the transgender community were vulnerable as suggested by a number of complainants. They noted that there was a long tradition of men dressing as women for example, in pantomine and that it would not be appropriate to prohibit the depiction of men dressed as women in all circumstances. They considered, however, that great care should always be taken in depicting or referring to vulnerable groups who were subject to stereotyping.
This year also saw Ireland's first transgender rights rally take place in Dublin, calling on the government to introduce legislation that would allow transgender people to have their true gender recognized by law. This landmark occasion fell on the fifth anniversary of the Foy legal case, when Ireland was found in breach of the European Convention of Human Rights for not recognizing a person's changed gender.
As we approach Jan. 1, Ireland can celebrate 20 years -- 30 for Northern Ireland -- since decriminalization. This is by no means a small feat, as there is now a generation in Ireland that does not remember when being LGBT was against the law. There are many areas where Ireland has a bit further to go on the path to equality, but if this year's events are anything to go by, that progress might happen sooner than we think.
Popular in the Community