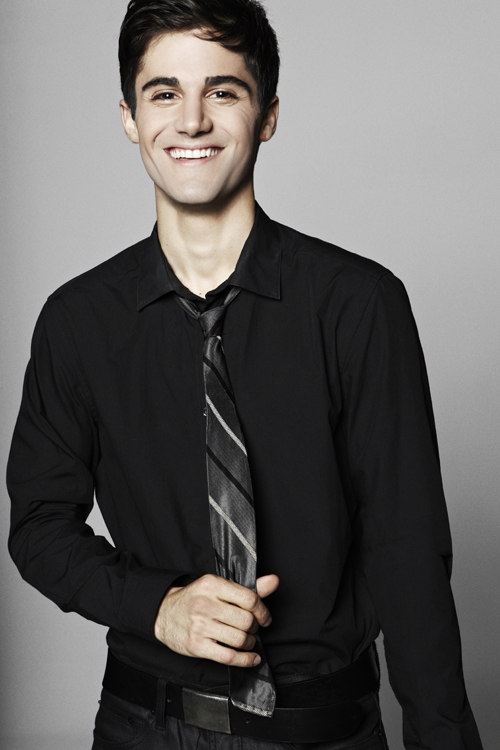 Daytime soap operas are among the most panned genres of television out there. The question is why? We should always remember that being a unique medium within the television landscape would qualify it as a respectable source of entertainment -- after all, it's not a reality show. It's quite the opposite most of the time.
The CBS daytime series The Young and the Restless celebrates its 40th anniversary this year, and it's doing so with a bang.
One of its stars, a personality stand out in the daytime landscape in the name of Max Ehrich was recently nominated for a Daytime EMMY award in the Outstanding Younger Actor in a Drama Series category. Max is to date the youngest male ever nominated in this category.
"It was a great honor to be recognized by my peers, this week should be a week that I'll never forget."
Max is not only a nice guy, and proven by the nomination to be an outstanding actor, he is not without his modesty.
"I really had no expectations when it came to winning; I truly just wanted the honor of being nominated. There were a lot of powerful actors that have been nominated in that category."
"A lot of times we question ourselves as to whether we are in the right place in our lives, are we doing the right thing? Over these last few weeks, I've seen my wildest childhood dreams begin to manifest and everything is just falling into place. I'm from a small town in New Jersey, the dream of making it this far was very much alive within me. Hollywood and that life always seemed so far away."
"My grandfather had been an avid fan of Young and the Restless since the beginning. He passed away three days before I received the nomination, so it's a bittersweet moment because I wanted to be able to share this with him."
Add singing and dancing to the list of talents that the young star has under his belt. Max's band, for which he sings and plays the piano, are heavily influenced by The Beatles.
"It's called Infinity and we're a brotherhood. We're really just committed to performing music that sounds and is real. The goal is to avoid the very common overproduced sound."
Working in a television landscape where time is always of the essence is not easy work, so why does the world of daytime dramas have such a negative stigma?
"The controversy and the stigma that's attached to daytime soap operas is something that I've never been able to understand -- especially coming from the world of theater. Time is of the essence, things are done in one take and with having had very little time to learn it. I wish people were able to see that. It's one of the hardest jobs for an actor. With Josh Griffith as one of our writers, I hope that stigma starts to dissipate." Max said.
The Young and the Restless has always been a standout in the daytime television landscape, not only is it ethnically diverse in casting and its audiences; it also breaks the age barrier that daytime dramas are known for catering to.
This is in no doubt due to the fact that this series as opposed to its peers and competitors have taken on real problems and as a result created real characters -- a credit to the show's writers and the success they have garnered as a result of harnessing the show to reality. No doubt something the daytime world can use more of. It's also a strong indicator as to why The Young and the Restless is leading the pack in nominations.
"The show for which I earned the nomination was about cyber bullying. It's something I wanted to raise awareness on -- it's becoming an epidemic that's plaguing our world. I'm someone who is very bent on accepting everyone and not passing judgment because it's not truly our place. Unfortunately, when I was a child having been an artist and being in the theatre I was teased and bullied a lot -- a lot more than a kid should ever be. I'm truly proud to have been able to be part of a show that was bold and brave enough to take one of today's societal taboos," said Max.
Watch Max on The Young and the Restless on CBS daytime.
REAL LIFE. REAL NEWS. REAL VOICES.
Help us tell more of the stories that matter from voices that too often remain unheard.