The 16th Annual Young Hollywood Awards were held in Los Angeles at The Wiltern Theatre. The annual show awards the accomplishments of the entertainment industry's rising young stars from television, music, film, fashion, sports and social media.
On the carpet, Bongo Jeans ambassador and this year's Trendsetter, Vanessa Hudgens started off the evening looking effortless, boho and chic, blowing kisses whilst giving style tips about this year's trends and looks.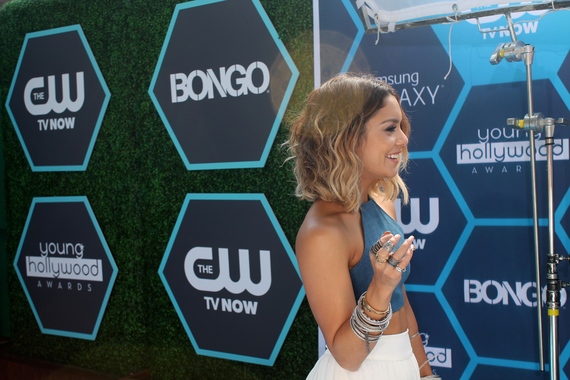 Cutest couple duo Alex & Sierra, talked briefly about their X- Factor post life experience and the mentoring of Simon Cowell that has greatly helped shape them for further success in the music industry. Their new single "Scarecrow" has been released and it is the many to come from their new album It's About Us which can be pre-ordered on iTunes now.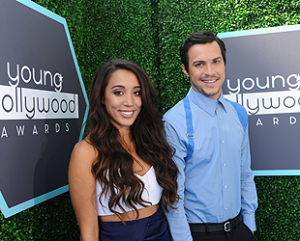 Bombshell beauty and part time witch, Danielle Campbell spoke to us about what to expect on Season 2 of vampire thriller The Originals, and the future of her character, Davina. She said, "Davina has grown up a lot in the past few months with the death of her one true love (and many secrets hidden from her) she has become smitten with the new bad boy in town, but is still terribly heartbroken and is ready for revenge (alongside Mikael) against Klaus."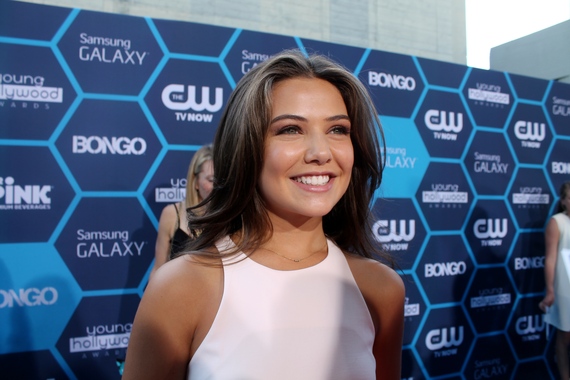 The lovely singer, Colbie Calliat looked flawless on the red carpet in an all black-look and donned daring flash tattoos and spoke about her newest album Gypsy Heart and the meaning behind her latest single "Try" which was majestically performed that night. The inspiration behind that song was, "The pressures of being a women and always having to look polished in Hollywood and in the entertainment industry."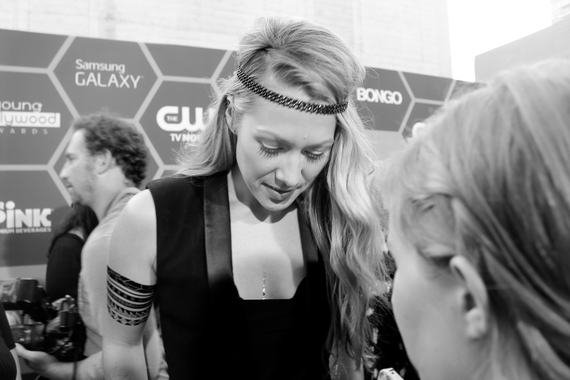 Ansel Elgerot was the talk of the night, looking very old Hollywood glam in his vintage suit. He spoke about his newfound fame and success of, The Fault in Our Stars. It was in fact his first awards show where he had various nominations and won "Standout Performance" and best "On Screen Chemistry" alongside Shailene Woodley (not present) however, his best mate Nat Wolff gladly accompanied him on stage.
Nat Wolff discussed his upcoming film, Behaving Badly and working with Selena Gomez, who he regards as one of the nicest and most inspirational celebrities he knows. Though he did not win, he was ecstatic and nervous to be nominated as a "Breakthrough Actor," alongside co-star (and best bromance) Ansel Elgerot.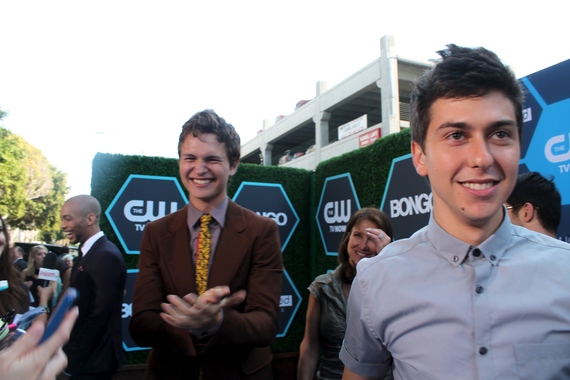 The 2014 Young Hollywood Awards show was a star-studded event filled with comedy thanks to Kelly Osburne, awe because of Justin Bieber's date Celebrity Grace along with his many contributions to The Make-A Wish Foundation and musical performances from Trey Songz and Colbie Caillat. The winners of the evening included some of today's most talented young artists, celebrities, fashion icons, social media and sport personalities.
Popular in the Community