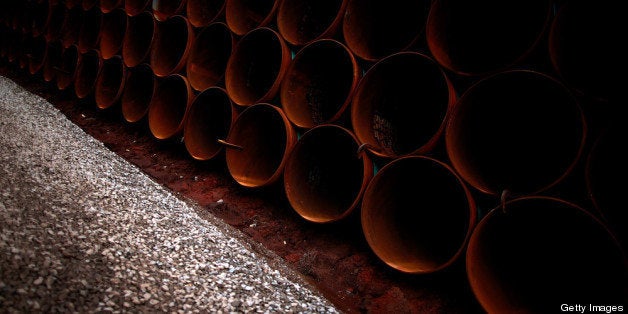 Last Tuesday, the Massachusetts special election democratic primary showdown for John Kerry's Senate seat ended in victory for Rep. Ed Markey. The deal-breaker for many voters was the candidates' positions on the controversial Keystone XL pipeline. Markey opposes the dangerous project, but Lynch supports it -- a fact that was not taken lightly even by members of his own base, especially young people.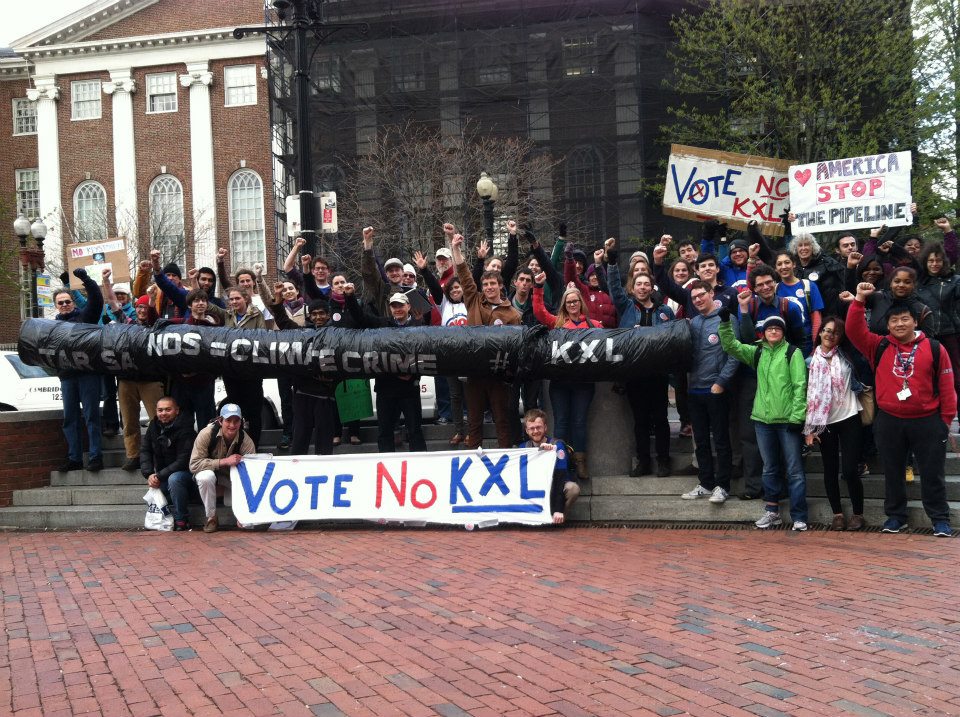 A wide range of groups and individuals, from the EPA to longtime NASA scientist James Hansen, have decried this Canadian export pipeline as a major threat to America's heartland and to our climate future, and the evidence continues to mount.
As if to underscore the point, the Pegasus tar sands pipeline has had two major spills in little over two months, turning Arkansas and Missouri neighborhoods and yards into fields of tarry sludge and contaminating ecosystems with hundreds of thousands of gallons of diluted bitumen, much of which has not been cleaned up. (In fact, we don't know how to clean it).
It has become clear that Keystone pipeline is a threat to jobs, health and safety, energy security, food and water security, smart growth, and the climate -- but that's not all it threatens: Now, Keystone XL is becoming toxic for politicians who support it.
The youth vote has made its presence felt before. In the past two presidential elections, it was the youth vote that tipped the scale and decided the outcome of the race. We turned out in unprecedented numbers, in large part based on Obama's promises to take meaningful climate action. For many youth, and millions of other Americans, our vote is also a climate vote -- a vote for a livable future. We will be using our votes, our voices, to defend that future with a renewed urgency -- as we showed in last week's primary.
Week by week, 350 Action's Vote No KXL campaign increased the pressure. We mobilized young and student voters to go door to door and to phonebank for Markey. We organized high-visibility public rallies and events. We showed up in force to the debates, with colorful signs and giant makeshift pipelines. In an otherwise low-turnout election, we mobilized thousands of youth votes, generating unexpectedly high voter participation on campuses such as UMass-Amherst, Brandeis, and Harvard.
We turned out to vote "No" to Keystone XL and the dirty energy policies of the past, and "Yes" to smart 21st Century energy policies that will power a livable future.
In 2009, the fossil fuel lobby aggressively ramped up its political expenditures. The goal was to ensure that candidates -- even the most conservative ones -- who addressed climate change would never win elections. This strategy has been rewarded. In exchange for millions of dollars in campaign contributions, and $167,000 spent daily on lobbying alone, politicians have been more willing than ever to vote in lockstep with the industry's demands.
Now, we're taking that strategy and reversing it, putting the political risk back where it belongs -- on those politicians that would vote for big oil profits and against the American people and a clean energy future. We may not have their coffers of wealth, but we have people power, and we are getting out the vote for climate champions like Ed Markey and opponents of the Keystone XL pipeline. And we're just getting warmed up.
One of the best ways to ensure the future we want is to elect politicians who will make it a reality. Ed Markey won the Massachusetts democratic primary due in no small part to his stance against the Keystone XL pipeline, and the movement that rallied behind him for that very reason. I'm a young voter from Lynch's own congressional district, and I happen to like the man. But when it comes to my future, I'll protect it with everything I've got. That's why I voted No KXL.
The climate movement is a growing political force, and you can expect us to be a permanent and powerful part of the political landscape. We'll work to shape it until it reflects the America we need to see. As climate change takes an increasing toll on our economy and way of life, we will see more and more people taking a stand on the issues that matter most to America's future.
You'll be seeing us in electoral politics, mobilizing votes and going on the offensive. You'll see us at the polls too. We'll be the ones voting for our future. We hope you join us.
Calling all HuffPost superfans!
Sign up for membership to become a founding member and help shape HuffPost's next chapter