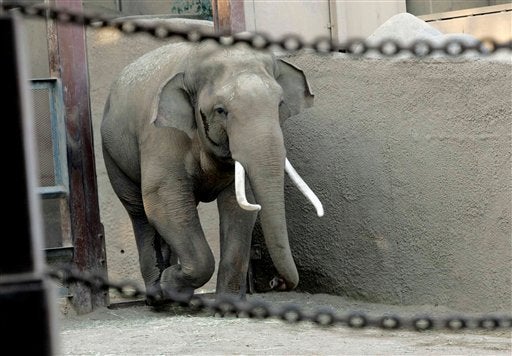 White, who has been involved with the zoo for 40 years, has staunchly supported the planned expansion of the elephant habitat, Pachyderm Forest. Slash, who has been frequenting the L.A. Zoo since he was a youngster, decided to get involved when he learned about activists' attempts to thwart the project. Both are mobilizing their respective (and probably mutually exclusive) fan bases to garner support for the zoo.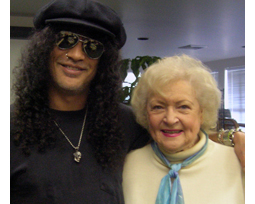 On Thursday, the unlikely duo rendez-voused at the zoo, where they filmed a series of YouTube appeals. In the spots, neither star minces words. Slash says stopping construction midway through the project would be "assinine," while in an unguarded moment, White admits she's "pissed off."
At first glance the rocker and the Golden Girl would seem to be worlds apart, but the following YouTube clip (a Golden Girls spoof of the movie Clueless) suggests that in addition to a mutual love of animals, the pair may also share a wardrobe designer:
Calling all HuffPost superfans!
Sign up for membership to become a founding member and help shape HuffPost's next chapter