U.S. Marines attending a weekend showing of "Black Panther" at their base in Okinawa, Japan, were confronted with a  theater marquee showing a racist slur instead of the movie's title.  
Military officials were investigating how someone gained access to the theater roof at Camp Hansen before Sunday afternoon's show and changed the sign, according to the military newspaper Stars & Stripes. The slur has since been removed.
A photo of the marquee was posted on Facebook with some of the letters on the offending word blocked out.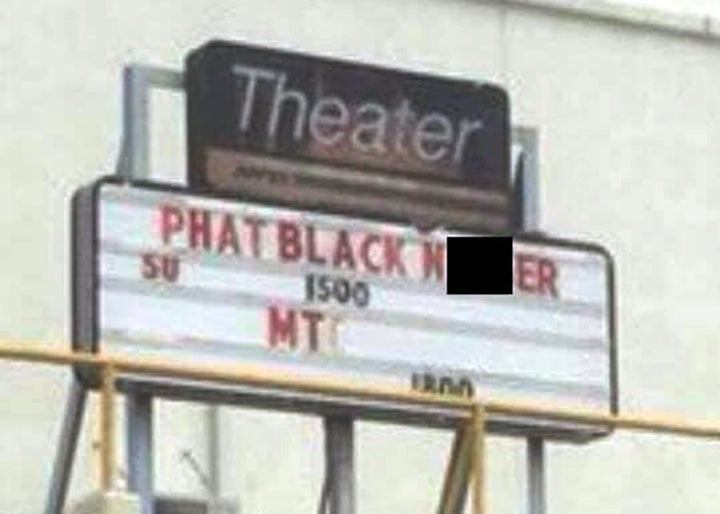 Marine officials posted a statement about the incident on Facebook on Monday:
"Marine Corps Installations Pacific is aware of an incident on Camp Hansen yesterday involving the posting of a racial slur on an AAFES marquee.

"Please know that the language used is in direct contradiction to the core values of honor, courage, and commitment that we stand for as Marines.

"This type of behavior is not tolerated by the Marine Corps. The text has been removed and the incident is under investigation."
BEFORE YOU GO
PHOTO GALLERY
The Black People Behind The Scenes Who Made 'Black Panther' A Reality