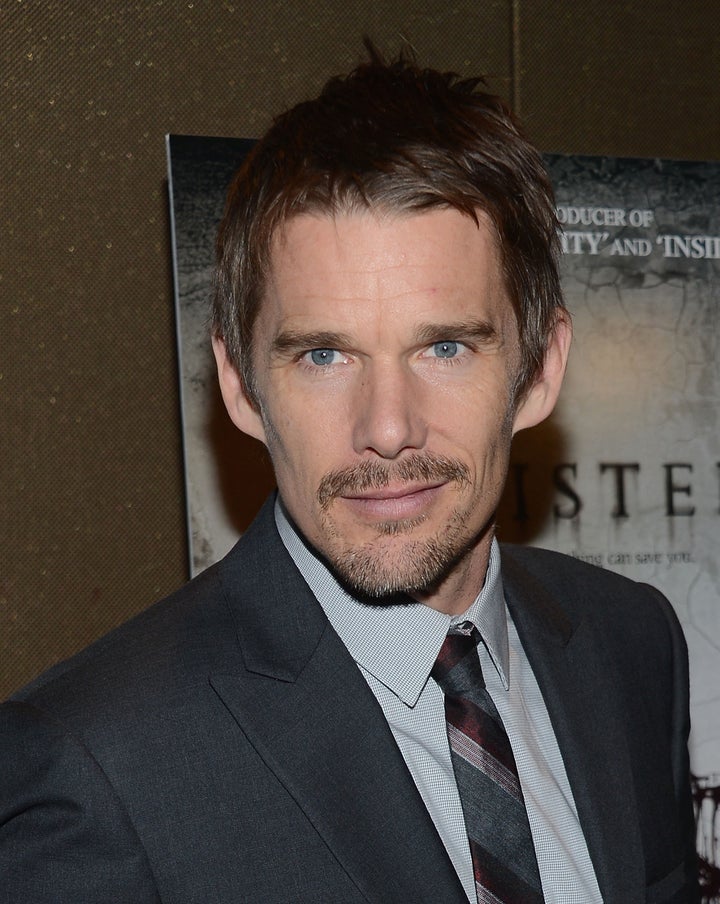 Theater is so ephemeral: see the same show with the same cast one week earlier or one week later or with a different audience and you might well have three subtly different reactions. Not enough is made of when a show is seen. So let's be clear, especially with the havoc that Sandy caused in the theater world -- I saw this show on a Saturday when they hadn't even had power in the theater a day or two before, much less been able to rehearse or perform. (Needless to say, that doesn't compare to the very real havoc in people's lives.)
In fact, going to see Ivanov was one of the first times I'd left my Long Island City neighborhood since the storm. Despite an hour on the train and then walking 30 or so blocks to get there, it was very welcome indeed. But the cast was forced to launch into critics' performances from a standstill. (With so many dates cancelled, it was impossible to reschedule every critic even though the opening night was changed to November 15 and then November 11. So I saw it on November 3, which was meant to be the night before it opened but turned out to be a substantial 8 days before it really did and 12 days before they hoped. That's a major difference for a limited run Off Broadway show.)
Ivanov has many strengths and given the track record of everyone involved, I imagine by the official opening night it had improved even more. Anyone lucky enough to see this show late in its limited run might well see a production that's even better than what the critics saw. These variables are always in play (though not always to such a dramatic extent) so it seemed only fair to point that out here.
It's another strong entry by Classic Stage Company, which continues to be one of the most dependably strong purveyors of theater in the city. An early work by Chekhov (who had gained fame for his short story writing), it's not in the league of his masterpieces but is absorbing nonetheless. It begins here with Ivanov (Ethan Hawke) lounging and reading in morose quiet while the audience streams in. Life is not easy for Ivanov: his wife Anna (Joely Richardson in a dignified turn) is dying of TB and her doctor (playwright Jonathan Marc Sherman) urges -- no, demands -- that Ivanov send her away. But he is broke and deeply in debt.
Ivanov's estate manager (an exuberantly amusing Glenn Fitzgerald) is a fount of ideas for money making but Ivanov cannot be motivated to act. He'd rather spend his days visiting the friendly Lebedev (director Austin Pendleton), even if that means confronting Lebedev's penny-pinching wife (Roberta Maxwell) who has lent Ivanov 9000 rubles and wants her money. It's worth it perhaps to bask in the glow of their daughter Sasha (Juliet Rylance, wonderful as always), who worships everything about Ivanov. It's almost enough to make him believe in himself. Almost.
This first play is also the source of Chekhov's famous dictum that if you introduce a pistol in Act One it better be fired by the end of the play. So it's no surprise when the show ends with Ivanov finally taking decisive action to end his lethargic, quietly damaging life. As with the best productions of Chekhov, getting to that sad and tragic end involves scenes that are surprisingly boisterous and fun.
Fitzgerald has puckish fun as Borkin, looking to play matchmaker between an aging Count (George Morfogen in a self-deprecating turn) and a woman loaded with money (Stepahnie Janssen) so he can collect the fee for bringing them together. It's an amusing subplot that has a genuine emotional snap when the Count finally does the noble thing and ends the farce by roughly pushing her away.
Indeed, the show is all about people doing the right thing when they can, even if doing so may seem cruel to those around them. Director Austin Pendleton (stepping into the role of Lebedev with his usual intelligence and ease) presents the play in this translation by Carol Rocamora with clarity. The CSC somehow always brings out the best in set designers and Santo Loquasto does not disappoint with simple choices that immediately establish the homes of Ivanov and his friend Lebedev, the world encroaching and peeking in on his privacy and the stage of outdoor gatherings where servants can serve and the somewhat lower class Borkin can feel he has a place...as long as he's amusing. The costumes by Marco Piemontese are especially lovely and detailed, subtly registering the faded flower aspect of Anna, the blooming beauty and innocence of Sasha, the worn and frayed dignity of Ivanov, the business-like and purposeful snaps and buckles of Borkin and so on. The lighting by Keith Parham and original music and sound design by Ryan Rumery are similarly thoughtful.
Of course front and center are the actors. Though I'm certain they've grown better, they were already a fine ensemble under less than ideal circumstances at my performance. Hawke has thoroughly enjoyed some big, juicy roles delivered with thunder in recent years. He takes advantage of the intimate space here to deliver a quiet, subtle performance that makes sense of a rather frustrating character. He has a few moments of foot-stomping fireworks, but what I'll remember most from him here is that marvelous voice and the look of sadness in his eyes even at Ivanov's happiest moments. It helps to have two marvelous women tugging at you: Richardson as Anna and Rylance as Sasha. What man wouldn't be tempted and conflicted in such a scenario?
Still, when Anna is dead and Sasha is preparing to marry him, the opening of Act Four which is usually played for laughs is given a more complex spin here as Sasha genuinely seems to not want to marry Ivanov, recognizing his flaws. That makes her later twists a little confusing and random; why exactly is she desperate to marry him again two minutes later? Rylance is almost too good here; since we accept so completely her insight, it makes it harder to accept her whipsawing change of heart the next moment.
But the central flaw is Sherman's performance as the doctor. One doesn't think in terms of villains in Chekhov. But the doctor is the driver of this tragedy, dripping poison into the ear of the ailing Anna, determined to "unmask" the double-dealing Ivanov (as he sees the man) to one and all. It's not hard to recognize that the one character so insistent on his honesty is at best self-deluded. Rylance's take down of him is wonderfully satisfying, but only for the verve with which she accomplishes it. Sherman's uninteresting, one-note take on the doctor makes him a bore and someone we can't take seriously. Why would Anna listen to him? Why would anyone care about his denouncement of Ivanov? He's a tiresome bore who denounces everyone so who'd pay attention?
That lack of conflict keeps this solid, empathetic production from taking hold of our imagination, dimming modestly the rather stirring image of the Count and Sasha and Ivanov and Lebedev all surprising us with their humanity and their confused attempts to do no harm, one oath the doctor gave up on long ago.
I find Richard Nixon endlessly fascinating in popular culture, whether it's Robert Altman's one-man film starring Philip Baker Hall (the criminally under-appreciated Secret Honor), his appearance in a teen comedy like Dick or the countless biographies.
Playwright Douglas McGrath had the good idea to focus in on the Checkers speech. Nixon was the Vice Presidential nominee with Eisenhower when rather flimsy charges of a secret fund were raised by the opposition. Nixon was left to dangle in the wind a bit (no one really liked him in the campaign). Then he was given the rather remarkable ultimatum to deliver a speech in prime-time (paid for out of his own pocket), defend himself and make the case to the American people. Even more bizarrely, Nixon was ordered to ask people to send in their "vote" as to whether he should remain on the ticket.
This show looks at the machinations around that decision, what actually happened behind the scenes and the final triumph he achieved, a bitter triumph of course since bitterness was Nixon's specialty. It is essentially accurate from what I can gather looking at some Nixon biographies in the various details (with one private moment a key exception). Checkers provides two showcase roles for its leads. Anthony LaPaglia wisely doesn't do a Nixon impersonation. He plays a character, but captures with certain physical details and vocal mannerisms the essence of this ill-at-ease man. Kathryn Erbe embodies Pat, the long-suffering wife who sees the good in Dick. She enjoyed the days when they could campaign out of the back of a station wagon, even when running for the Senate in 1950. She hates the spotlight and politics and desperately hopes this is their last campaign. Boy, did she marry the wrong man. Surrounding them are various minor roles, notably Lewis J. Stadlen as Murray, the fast-talking, cigar-chomping, vulgar political operative who rubs Pat the wrong way but speaks the same language as Nixon: win. Win at any cost. The wigs by Leah J. Loukas and costumes by Sarah J. Holden capture the periods nicely and support the actors in their roles.
It's a good conceit lessened by the play's structure and the overall concept of how to tell the story via scenic design and projections. First was the mistake to bookend the story of the Checkers speech with Murray in 1966 meeting with Nixon and telling him it's now or never if he wants to run for President again. Pat of course hates the idea but Nixon knows this is his destiny. It's a tension-free framing given what we know and undercuts the emotional high point of the play: a vow by Nixon to Pat during the run for VP that he will never run for office again. (That's the one detail I couldn't confirm in the books I referenced, if standing in the aisle of the Strand and pouring over a number of Nixon biographies counts as reference work.)
Stadlen has fun of sorts as Murray but it's a role he could do in his sleep and McGrath doesn't help by hitting all the usual buttons with this guy. Drop the framing device and you get to end with the Checkers victory and see Nixon genuinely make a pledge to Pat we know he can't keep. Does he mean the pledge? Is he sincere? Or is he telling her what she needs to hear, just like any politician who wants to win? That ambiguous note in the midst of genuine affection would be far more penetrating if it were the end of the show.
The other problem is the production design itself. Director Terry Kinney directs as nimbly as he can. But the script and the way to present it is cinematic in nature: Checkers involves an exceptional number of quick scene changes from place to place. Production designer Neil Patel and projection designer Darrel Maloney have worked together to make creative, nifty choices when leaping from a hotel room to a train to a diner and so on. Moment to moment, those projections (almost a specialty of the Vineyard) and Patel's sets work beautifully. The problem is that there are literally so many changes. A scene barely starts when it's over and everyone is moving furniture here, tucking away chairs there and the projections are giving us an indication of a new location.
This is not a lengthy play by any stretch but an exorbitant amount of time is spent simply watching them switch things from one scene to the next. Hotel to diner to train to campaign headquarters to tv studio to train and so on again and again and again. You shouldn't be so aware of scene changes but here I was aware of little else. Each change was clever and smoothly done but the cumulative effect was distracting. Put all that aside and you have two actors -- LaPaglia and Erbe -- enjoying the opportunity to play two complex adults with intelligence and empathy. For many, that will surely be enough.
Here is Richard Nixon's Checkers speech, for those who can't make it to the show.
THE THEATER SEASON 2012-2013 (on a four star scale)
Thanks for reading. Michael Giltz is the cohost of Showbiz Sandbox, a weekly pop culture podcast that reveals the industry take on entertainment news of the day and features top journalists and opinion makers as guests. It's available for free on iTunes. Visit Michael Giltz at his website and his daily blog. Download his podcast of celebrity interviews and his radio show, also called Popsurfing and also available for free on iTunes. Link to him on Netflix and gain access to thousands of ratings and reviews.
Note: Michael Giltz is provided with free tickets to shows with the understanding that he will be writing a review.
Support HuffPost
The Stakes Have Never Been Higher
Popular in the Community