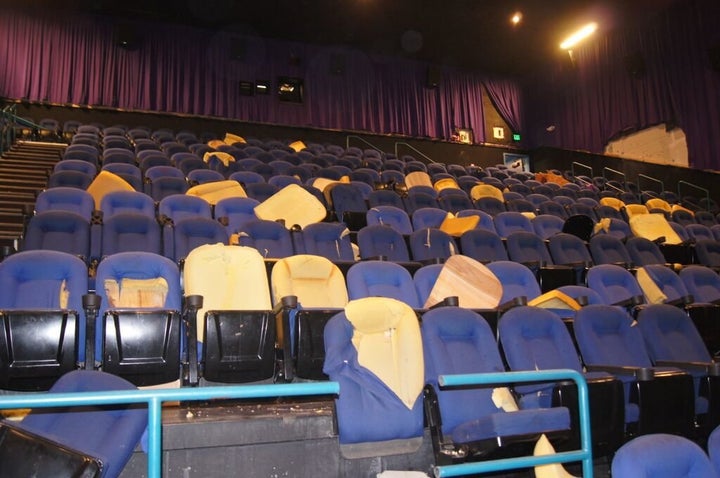 The Colorado District Attorney's office this week released a trove of photos, videos and other evidence from the trial of theater shooter James Holmes.
The evidence, which prosecutors released in response to open-records requests, includes photos and security footage from inside the Aurora theater where Holmes shot and killed 12 people on July 20, 2012.
"Now that the trial is over, the District Attorney is responding to records requests by making appropriate materials available through this Dropbox procedure, which is designed to streamline making materials available," said Rich Orman, the senior deputy district attorney.
The evidence dump includes pictures found on Holmes' iPhone, and a batch of letters that includes fan mail from a 19-year-old student who said Holmes was "pretty groovy and you've got great hair."
In another, his mother said "our church is praying for our family and rest assured that includes you." She also suggested some Bible verses that she found comforting and requested that Holmes add her and his father to his visitor list in jail. 
Some evidence photos are posted below, though much of the newly released material is jarring and gruesome, and will not be published by The Huffington Post. One video added to the evidence dump shows theater staff and customers ducking for cover and fleeing the building.
Prosecutors showed most of the photos to jurors during Holmes' four-month trial. He was convicted of 165 felonies and sentenced to life in prison in August because jurors could not agree that he deserved the death penalty.
The office released much of the evidence presented below without added context. Some images that HuffPost will not publish include evidence photos from inside and outside the theater. Other photos show Holmes' booby-trapped apartment, as well as metadata from his Match.com profile.
 Huffington Post reporter Michael McLaughlin  contributed to this report, as did The Associated Press.
Calling all HuffPost superfans!
Sign up for membership to become a founding member and help shape HuffPost's next chapter