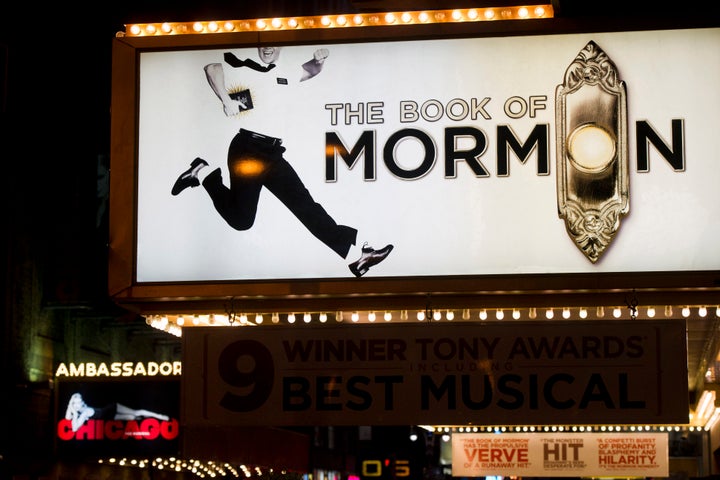 Remarks made to the Theater Communications Group panel on "Theater and the University" at the Park Plaza Hotel (June 22, 2012)
My name is Robert Brustein. Welcome to Boston and thank you for coming. Our subject today is the wedding between the professional theater and the university -- a marriage that is now about 50 years old. Has this union been a happy and productive one? Or a relationship more likely to lead to marital squabbling and divorce proceedings than to loving toasts at golden anniversary celebrations.
Being the moderator of this distinguished panel, I should try to be moderate, which is hardly in my nature, nor do I have the modest grace which is the intrinsic quality of the moderator's role. So, lacking the vulnerability of the young moderator, I am going to exploit my venerability as an ancient mariner, and offer a few words on the subject before we hear from the panelists.
I was in on this 20th century theatrical union from the very beginning, when I persuaded President Kingman Brewster of Yale, after he had persuaded me to be a Dean there, to let me start a professional repertory theatre closely connected to the Drama School. I had borrowed the idea from an entity known as the Stanford Repertory Theater, started in the mid sixties by Robert Loper, after he had invited two professional actors from New York to teach his drama students and join them in productions.
This struck me as an inspired idea. Remembering that most of the great theaters were attached to training programs -- the Comedie Francaise, the old Vic, the Moscow Art Theater, the Berliner Ensemble among them -- I hoped to import and extend the Stanford idea to the Yale School of Drama. When I had been a directing student there in 1948 (like so many others at the time I left after a year), we never knew what we were training for--Broadway, the movies, or some as yet unformed Restoration Theater company, where we could employ our training in courtly bowing, not to mention fan-fluttering and snuff-sniffing, in a season of Etheridge and Dryden.
I thought a professional theater would be necessary at Yale as a model for students in training, whether actors, playwrights, directors, designers, administrators, or dramaturgs. It had the potential to provide a flow of gifted teachers, as well as being a destination for theater people after graduation, and a laboratory in which they could work preceding graduation (Meryl Streep played seven leading parts at the Rep while still a third year student at the School). In short, our students were being trained for the newly-created American resident theater movement, and specifically as permanent company members, the reasoning being that every theater needed new ideas and fresh young blood to keep it alive. I wasn't alone in this idea. By coincidence, a brilliant young theater artist named William Ball, with whom I used to act in the '50s at Wellesley's Theatre on the Green, was starting a unit he called the American Conservatory Theater with very similar artistic and training goals in virtually the same time period. Under Carey Perloff, it remains one of the beacons of the movement.
I sold the Rep to President Brewster by comparing it to the relationship between the Yale Medical School and the Yale New Haven Hospital in that, like doctors who worked side by side with their medical students examining patients and doing basic research, theater students and theater professionals could together generate a similar combination of talent, ideas, and cures. Was this an easy marriage? No, but I think it managed to work despite some Old Blue grumbling, anti-war protests, the Black Panther May Day, opposition to the "elitist" master-apprentice system, and other inevitable obstacles; and at Yale, it is continuing to work under a Dean of genuine integrity and vision, James Bundy.
A number of emerging professional theaters were soon to follow this model, either by developing schools, or starting programs tightly or loosely connected with nearby universities -- The Guthrie and the University of Minnesota, UCLA and the Geffen Theater, Brown and the Trinity Rep, Harvard and the ART, Princeton and the McCarter Theater, Boston University and the Huntington, Suffolk University and the Modern, and so forth.
It is no secret that the ideal of the permanent resident company, so central to any training program, and to the theater's relationship with the university, has been gradually eroded by fiscal and board constraints, partly due to the economy, partly to the fickleness of private foundations, partly to red state congressional hostility towards the NEA. The resident theater movement had originally been formed as an alternative to the profit-making theater, not as an extension of it. Its guiding principle was never to be a farm team for the major leagues on a quest after enhancement money, but a generator of new techniques, new plays, new approaches to the classics in order to advance the art of the theater. In its ideal form, it was to be devoted to the establishment and maintenance of an artistic collective for the purpose of shared work and common artistic growth -- in contrast to the greedy Wall Street example of individual self-aggrandizement.
The company ideal appealed to many professional actors -- in our first year we managed to attract such emerging artists as Stacey Keach, Linda Lavin, Ron Leibman, Jeremy Geidt, Kathleen Widdoes, Eugene Trobnick, Anthony Holland, Alvin Epstein, Estelle Parsons, Irene Worth, and Kenneth Haigh -- even Stella Adler, our principal acting teacher, spent ten minutes considering a return to the stage as Madame Arkadina in a production of The Seagull.
As for audiences, they were a union of engaged participants paying ticket prices affordable to every income group, rather than a coterie of expense account tourists, pouring out the equivalent of a three day vacation in Barbados for a single Broadway show. And one never had to make the work "accessible" through awkward, condescending popularizing. If it was immediate and engaged, they got it.
The country never fully embraced this concept because it has not yet fully grown up as a culture. And America's continuing adolescence in regard to support for the arts helps explain why the so-called not-for-profit theater is now sometimes serving not as an alternative to the Broadway system, but rather as a tryout house for commercial interests. I'm certainly not suggesting that these two systems shouldn't have relations with each other, or even intermarry at times. Rather, I am criticizing a process in which commercial interest is aroused before the opening of a not-for-profit production and thereby has a hand in raising the baby.
Fiscal pressures explain this kind of behavior, but don't excuse it. For if the earlier relationship between the not-for-profit theater and the university may have sometimes been a scene of marital strife, the extension of non-profits into the commercial theater is, in my immoderate moderator's opinion, a serious misalliance, which may ultimately lead to a divorce between the professional theater and the university. Try to imagine how an institution of higher learning would react to a chemistry department whose professors develop new pharmaceuticals in return for enhancement money from Pfizer.
Having soured the atmosphere, let me now introduce those destined to sweeten it, namely this wonderful panel, all of whom have been sustaining the important relationship between theater and the university, and will continue, I hope, to do so forever.

Catherine Carr Kelly: executive director, Central Square Theater
Jim Petosa, artistic director of the New Repertory Theater, and director of the School of Drama at BU
Marilyn Plotkins, artistic director of the Modern Theater and Chair of the Suffolk University Theatre Department (where she is my producer, my close friend, and my boss).
Kate Snodgrass, artistic director of the Boston Playwrights Theater at BU -- and also the animating force behind the annual Boston Playwrights Marathon.
All are beloved colleagues and indispensable to a healthy American theater.
Calling all HuffPost superfans!
Sign up for membership to become a founding member and help shape HuffPost's next chapter