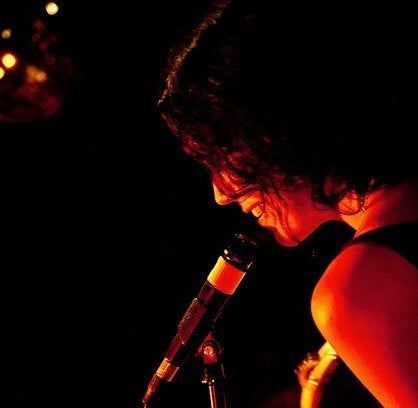 Neighborhood:: Lower Haight.
Current Gig: Thee Oh Sees frontman John Dwyer seems to get most of the attention. But as anyone who's seen San Francisco's prolific garage rock heroes live surely knows, the band is far from a one man-show. It's a whirlwind of dissonant noise, relentlessly poppy hooks and more sweat-soaked energy that you can shake a Nuggets compilation at. A big part of that is the band's secret weapon, keyboard player/vocalist Brigid Dawson.
How did you get started with the band? When I moved to SF, I started working in a coffee shop in the Lower Haight. John lived right around the corner and he would come in every day. He was one of my funniest customers; I liked him right off the bat. We became friends and he would always hand out fliers for whatever gigs he was playing. I eventually went to go see one with [a band he was playing in called] The Hospitals. It was a generator show outside at the 16th Street BART station and it was amazing. They were so great. I was watching them feeling like I was 15 years old again at a punk rock show. I was playing in another band at the time and he asked me to play in Thee Oh Sees. That was about 8 years ago.
In the years after you've joined the band, this whole garage rock scene has sprouted up largely around what you guys have been doing. What's your take on that? It's funny because I don't see it as revolving around us necessarily. It seems to be more like a whole bunch of people having similar ideas and loving the same kind of music. I know people say there's a "garage rock scene" but each band sounds wildly different to my ears. I think Sic Alps and The Fresh & Onlys are very different bands. We all come from the same love of very similar music.
And what kind of music is that? I would say the common ground would be the great, raw 60s music. There's so much more than that, obviously, but that's really the common ground.
What's your favorite place to play music in the city? The Eagle Tavern, definitely! I've always loved The Rite Spot as well. Both of which recently closed this year but, fingers crossed, are opening again. For Thee Oh Sees, The Eagle was our favorite place to play in SF. It's amazing news it's going to open again.
What about The Eagle made it special for you guys? It was a place where on Thursdays you could book your own nights with all the bands that you love and kind of take over for an evening. And it's just so civilized. You can get a drink, you can smoke outside, and you're not freezing cold. On top of that, shows were always really fun there--everybody got a little bit wild. That's a good thing for rock and roll shows.
What's your favorite restaurant in SF? I haven't really been eating out a lot, but I just started to get into that. I don't know too many fancy restaurants but I love Sushi Time on Market Street. It's a little underground sushi place that's tiny and beautiful. And I love [Taqueria] El Castillito on Church Street; that's my number one favorite.
You guys are famous for being prolific, releasing multiple albums a year on a pretty regular basis. How do you maintain that consistently high level of output? We do write all the time. The more we tour the less we get a chance to do that. But also John will work on albums where it's mostly just him playing and some of us will sit in with him. I think that would account for some of how prolific we are. We write stuff and then record it as we go along. We don't have a super-complicated recording process. We're not the type of band that works on an album for a whole year. We can write it, play some songs live, record it pretty quickly and then move on to the next one.
Are you guys are pretty quick in the studio? Yeah, we are usually because, for one thing, we'll have been playing our songs live for a while--or at least been practicing them a bunch. We always record live, at least as a full band anyway, without much multi-tracking. We just set up and we play live once or twice and then we're done.
How did you get started playing music in the first place? My stepdad is an amazing jazz pianist, so there was always music in the house. I loved singing always but I was pretty shy; I never envisioned singing in front of people or had that drive. But I loved singing so much that I pushed myself and joined a band. The first one was in Santa Cruz and it was a with a bunch of 50-year-old surfer guys. I was about 18 at the time; I couldn't believe I was doing it, I was so terrified. But once I had gotten over that first hump I was like, "This isn't so bad."
What did you think of playing Outside Lands? Well, it was freezing [laughs]. I was really sad I missed Neil Young; that was a heart breaker. But the actual show was so gratifying. To play in your hometown in the park, which is hallowed ground, all of your heroes have probably played there at some point or another. It was wonderful; it was way more than I could have expected.
What's your favorite place in the city? Buena Vista Park. I go there almost every day when I'm home. It's so beautiful and weird. There's almost never anybody there, just a few people walking their dogs. There's one particular view of it where you're looking up into the trees and there are these little stairs going up and it definitely looks like something out of a Tolkien book.
Thee Oh Sees' new album, Putrifiers II drops on September 11th. Check out some of the band's music below:
Before You Go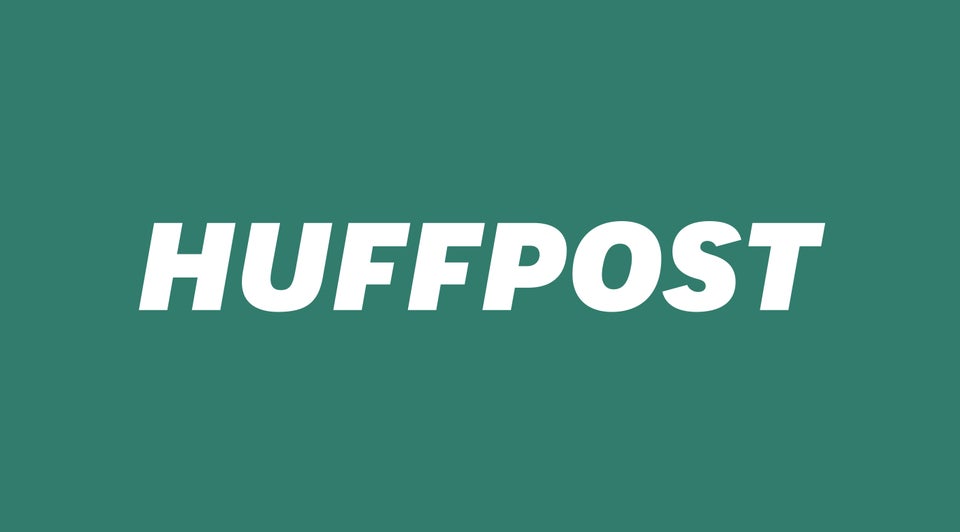 Thee Oh Sees
Popular in the Community