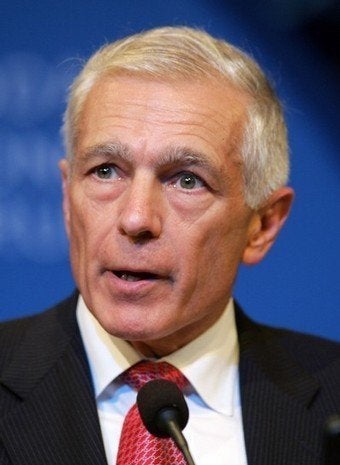 My colleague Sam Stein reported earlier today that Barack Obama's VP choice will speak on the veteran-themed third night of the Democratic convention. As he noted, top Obama officials immediately poured water on any speculation that this coincidence necessarily signals a VP with military experience.
But here's one more interesting connection that hints ever-so-slightly toward the selection of a veteran veep, submitted by a sharp reader.
According to USA Today, the theme for Wednesday, Aug. 27 is "Securing America's Future," which just also happens to be the name of Gen. Wesley Clark's political action committee. (The URL for its website is simply "SecuringAmerica.com," but FEC filings list the full name.)
For what it's worth, an aide to Gen. Clark could not restrain near-riotous laughter when asked if there was anything behind the connection.
"I don't think it's anything more than an interesting coincidence," the aide said in between convulsions. "It's just because his PAC was named so well!"
Still, it's not as though the party is randomly naming each day of the convention. The theme for Thursday, when Obama will speak, is the familiar-sounding "Change You Can Believe In."