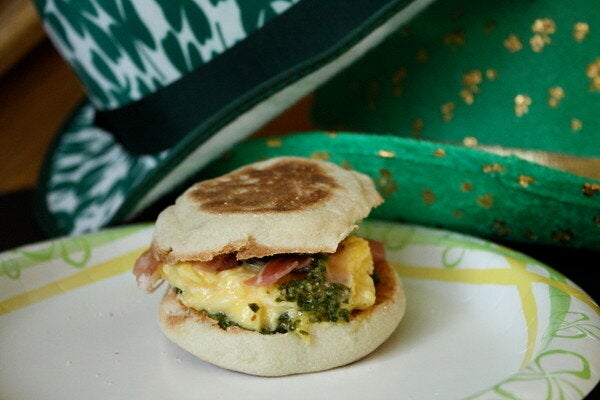 As quarter-lifers, when we don't know much about things, we tend to reach into the farthest depths of our minds, extract a few minor details, and generalize, often inaccurately, from there. In some areas, such as school, this is looked down upon. In others, like our first full-time jobs, we found it often worked out okay. And in food, this practice comes in handy when we host and attend theme parties.
We love choosing themes for dinner parties and party parties--and we think the best theme parties actually embrace generalizations. Say "Siberian," and hopefully vodka will flow all night; think "Mexico," and you can be sure they'll be tacos, a piñata, and cerveza--maybe tequila, too. Themes bring out creativity, creativity induces enthusiasm, and enthusiasm is our measure of success. (Accuracy, in this realm, doesn't gain you many points.)
Here are our step-by-step recommendations for how to plan the perfect theme night.
Pick a Theme. When dinner is involved, themes often stem from certain types of cuisines. This is a great place to start. Many ethnic theme nights also correlate with holidays throughout the year, so if you are craving fried rice, and it's January, add it to the Chinese New Year's party menu. Same goes for Irish this time of year, and Mexican at the beginning of May for Cinco de Mayo. More to the point, holidays like St. Patty's have natural culinary tie-ins and beg for theme parties to celebrate.
Google it. We trust your creativity will get you far when it comes to brainstorming ideas for your theme night. But when in doubt, rely on google. You'll be amazed by how the internet's ability to free associate matches that of your quirky brain. Be careful: googling certain themes will often lead you to year-round Halloween supply stores, and you might not be able to resist buying those wholesale boas in bulk for all your guests or a full-blown safari outfit for yourself. (See more on attire below).
Decide If It Is a Dinner Party or Party Party. Start with how many people you will be inviting to dinner. Theme parties are among the most fun dinner parties we have, and often we invite over a large group and set up the meal buffet style. It can also be fun to make the themed meal a massive potluck, like our friend Evan did for his Mexican-themed birthday party. These occasions blur the line between dinner party and party party. But if you only want to have four people over, there is no reason why you shouldn't host a themed dinner. We've been known to dress up in full Mad Men get-ups--pencil skirts, blouses, and the like--and go to an intimate dinner, where the liquor flowed in Mad Men-esque proportion. Big or small, you are entitled to get as festive and outrageous as you want.
Design the Invite. Especially if you are keeping the group small, designing an invite that is special and themed, gets your guests in the proper (excited!) mood for the evening ahead. We love Paperless Post. As far as email invitations go, it still feels more along the lines of getting a handwritten card in the mail, and they have ample layouts and icons to fit your theme.
Dictate Attire. We love dressing up. And it makes us really yearn for our college years, when going to vintage stores and buying the most puffy, glittery '70s disco dress we could find was a standard practice. While a Mexican potluck might not be the time to ask your friends to dress up (though you could provide sombreros), if you are hosting, say, an Olympic potluck party, everyone should be implored to dress up as their country or athlete of choice, in addition to bringing a dish from that land.
Buy Decorations. Don't underestimate the power of a tchotchke. A few decorations go a long way in getting people pumped about a theme. When Phoebe's friend Hallie hosted an Outlaw Theme Night, she picked up a few toy guns and cowboy hats and let her guests get into character from there. If you live in New York, Party City is a great resource--just don't go crazy!
Favorite Theme Night Menus. If you are new to theme nights, try starting with one of the ideas below:
Outlaw Theme Night
This one is amazingly fun to dress up for--who doesn't want to be an outlaw?
Salsa Dancing & Tapas Party
Pretty much all your friends have come back from trips to Spain talking of their love for tapas. Serve em tapas right here in NYC.
Popular in the Community