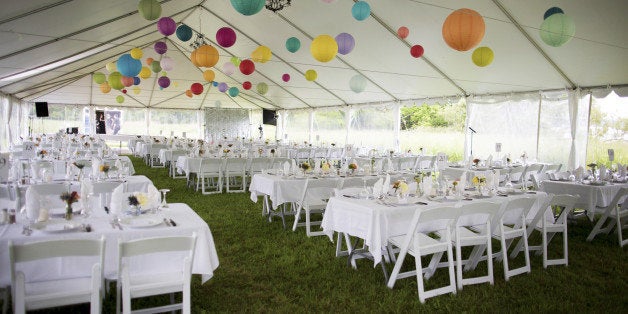 Themed weddings can be a great way for a couple to express themselves on their special day and can help make your wedding stand out among the crowd. The issue with these kinds of weddings is that sometimes the theme can outshine the bride and groom.
When it comes to planning a theme wedding the key is really about finding balance. Ultimately, the goal is to set a tone for the day with a quiet hint, not overwhelm guests with a theme that is too over-the-top. To help you plan the ultimate theme wedding we've outlined some key dos and don'ts for the big day!
1. Do choose a theme you will love forever.
Although a "Great Gatsby" themed wedding might sound like a great idea today, it's important to think about how your future selves will view this decision. Make sure that whatever theme you choose is timeless for both you and your fiancée. Try to keep your overall look chic and sophisticated so that your photos will remain timeless. Instead of going with "Great Gatsby" as the theme why not try a black and white theme instead?
Black and white represents a time and a period and this theme can be used on multiple levels without becoming overbearing. A more subtle theme such as this incorporates many similar elements without being too trendy, helping you avoid the "dress up party" feel while maintaining the look you want! Just as with choosing your hubby the key to picking a theme is finding something you will love for a lifetime!
Don't let the theme be the wedding, instead let your theme shine through in the details. Focus on little things rather than tailoring every aspect of your wedding around the theme. Instead of buying a floral dress to fit your bohemian theme, try incorporating natural elements, ethereal pieces and rustic accents into your décor. This will allow you to highlight you theme without turning your special day into a Halloween party. Too much focus on your theme can turn this elegant affair into a tacky evening that your guest would rather forget. Music is also a great way to incorporate your theme, be sure to mix in songs that fit with the time period, mood or aesthetic of your theme along with all of today's hits.
If you're going to have a themed wedding you need to be sure to DO YOUR RESEARCH. Don't just purchase the first items you see that match your theme. Instead, find pieces that are classic, timeless, chic and sophisticated. This may take time but if you do your homework the reward will be well worth it. Try using florals to carry out your theme, as this can be a wonderful and understated way of tying everything together! Don't feel the need to incorporate your theme into every aspect, keep it simple, natural and elegant!

4. Don't compromise!
Support HuffPost
A No-B.S. Guide To Life
Related
Popular in the Community