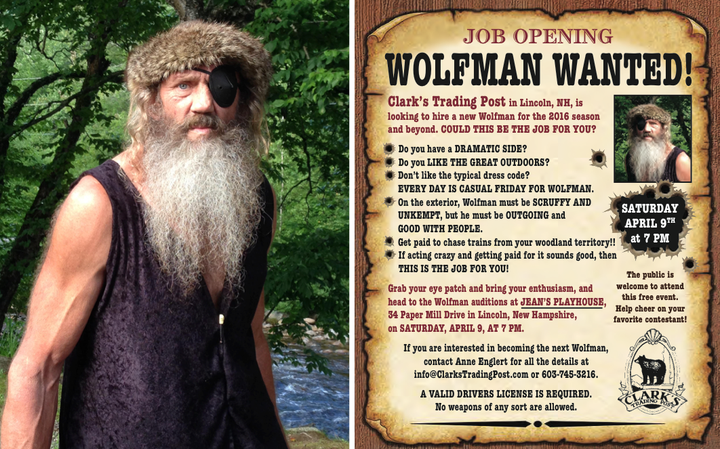 Hate baths, combs and dirty-rotten trespassers? Head for New Hampshire and don't wait for the next full moon.
"If acting crazy and getting paid for it sounds good, then this is the job for you!" the seasonal job's description reads.
The perks? Every day is casual Friday. Previous Wolfmen have sported bushy beards, eye patches and dirt-caked skin. Plus, your office is the great outdoors and you get to drive a vintage-styled car.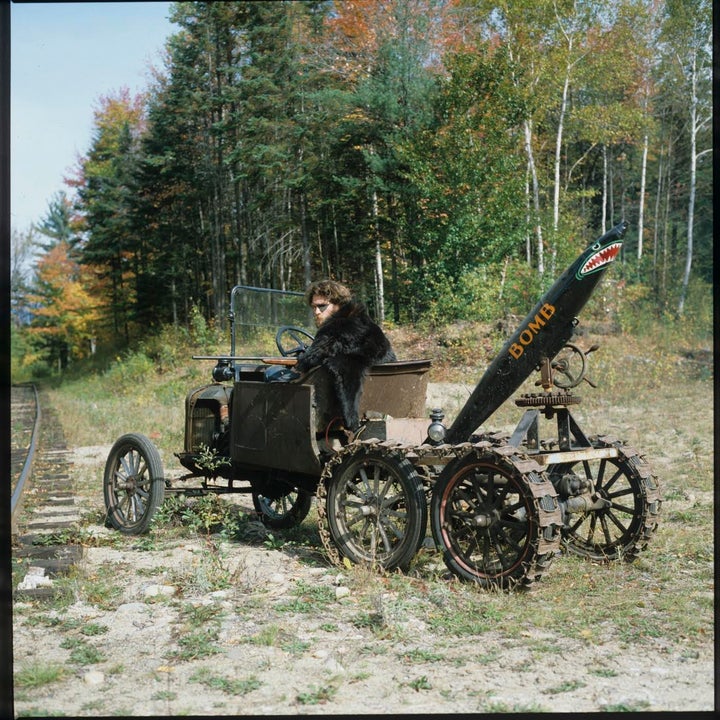 The perfect Wolfman is "trying very, very hard to get people to turn back and to get off his land," said Anne Clark Englert, who is overseeing the hiring. "He feels that these people are trespassing." 
According to the trading post's lore, shared on the park's website, the bearded hermit has been trying to scare tourists from his land, which holds a "unobtainium" mine, for decades.
Those who are brave enough to test his temper are whisked around the property aboard a steam-powered train. There they come face-to-face with him as he does his best to scare them off.
"He's afraid that the people on the train are going to jump his claim (to the mine) so he wants them off his land," Englert said.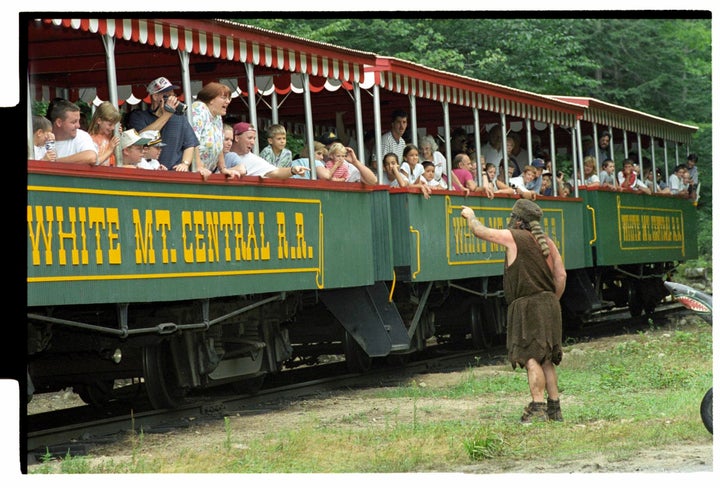 The family-run park opened in 1928 but it wasn't until the 70s that the first Wolfman reared its furry head.
That "jokester," as Englert described him, was an employee who was tasked with cutting down dead trees near the train's tracks. Looking to have some fun, he came out one day shaking a stick at a passing train's guests while wearing a fur coat and an eye patch and waving an empty bottle of whiskey filled with water.
"And they loved it!" Englert said. "It was a joke to begin with. It a was a prank, but in the end the people kept asking, 'Where's the guy?'"
By 1983 the park had a Wolfman on hand every day for every single train ride, the longest of which entertained guests for 15 seasons, Englert said.
Now, after seven seasons, she said their current Wolfman, named Timber, is looking to retire after he finally "struck it rich" in the park's mine.
"He's not a greedy Wolfman so he's going to let some other Wolfman take his place," she said.
The position will be seasonal and ideally five days a week. Applicants are encouraged to release their inner canine at April 9 auditions at Jean's Playhouse. The public is invited to attend.
Englert said those auditioning will be given a script and about five minutes to perform.
REAL LIFE. REAL NEWS. REAL VOICES.
Help us tell more of the stories that matter from voices that too often remain unheard.
BEFORE YOU GO
PHOTO GALLERY
9 Countries With The Best Jobs